National Trust lecture: Ludowyk and the University of Ceylon's early years
View(s):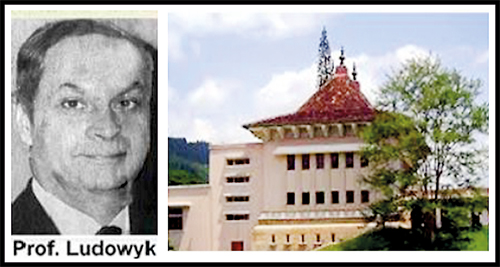 In preparation for his original lecture on Professor E.F.C. Ludowyke given at Peradeniya early this year, Tissa Jayatilaka read widely about Professor Ludowyk and his contribution as an academic and citizen. He was struck by how few seemed aware of Ludowyk's significant contribution to the country as a whole. The majority know only of his immense service to the University of Ceylon as a brilliant teacher and director and producer of first rate theatre and ignorant critics tend to write him off as a westernised Ceylonese who only catered to the upper crust of our society.
A closer reading shows how mistaken the majority are.
Jayatilaka is also fascinated by the collaboration between Ludowyk and Ratnasuriya, the then Professor of Sinhala at the University of Ceylon.
Hence the theme of his National Trust lecture on October 25 will be "The legacy of Professor E.F.C. Ludowyk and his contribution to the University of Ceylon in its early years".
Tissa Jayatilaka served as the Executive Director of the bi- national United States- Sri Lanka Fulbright Commission (US-SLFC) from ( May) 1989 to (May) 2018 and currently serves on the Council of Management of the Bandaranaike Centre for International Studies. He is also the Senior Fellow there researching into Sri Lanka- United States Relations and the 21st Century Politics of the Indian Ocean Region.
Jayatilaka is the author of publications, as well as involved in translations, editing of journals, and collections of essays. These include Peradeniya : Memories of a University (joint Contributory Editor), A Garland for Ashley: Glimpses of a Life, Celebrating the 75th Birthday of Ashley Halpe' and His 50 Years of University Teaching (joint Editor), Excursions and Explorations, Cultural Encounters Between Sri Lanka and the United States( Editor) , International Relations in a Globalising World ( Editor). He was Chairman of the Board of Directors of the International Centre for Ethnic Studies, the Gratiaen Trust and a member, Board of Directors , the Centre for Policy Alternatives (CPA). He serves as a Member, Board of Directors, the Law & Society Trust( LST).
Jayatilaka has taught English and American Literature at several Universities since 1975 both in  Sri Lanka and in the US.
He has a Master's in Public Administration from the Postgraduate Institute of Management of the Sri Jayewardenepura University of Sri Lanka, Master of Arts in English from Wake Forest University, North Carolina, and a Post-Graduate Diploma in American Studies from Smith College, Northampton, Massachusetts. He has been awarded scholarships to Cambridge University, UK, and other universities in the United States.
The lecture is at the HNB Auditorium, 22nd  Floor, HNB Towers, 479 T.B. Jayah Mawatha, Colombo 10  at 6.30 p.m. on Thursday, October 25. It is open to all.