John and Paul's sons give Beatles' fans Flashbacks with epic Selfie
View(s):

Paul McCartney and John Lennon's sons gave Beatles fans flashbacks last Monday when the two offspring shared a selfie on Instagram.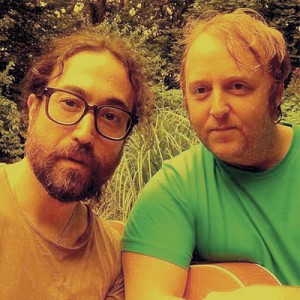 The picture featured Sean Ono Lennon, and James McCartney—and there certainly was a family resemblance.
Sean captioned the photo 'Peekaboo…'
James is McCartney's fourth child. The singer also has four daughters: Heather McCartney, Mary McCartney, Stella McCartney and Beatrice McCartney. Paul shared James and his first three daughters with his first wife, Linda McCartney, who is now deceased. He then welcomed Beatrice during his marriage to his second wife, Heather Mills.
Sean is the child of Yoko Ono and John. Sean also has a brother named Julian Lennon from the late singer's marriage to Cynthia Lennon.