Give your skin a treat with Body Shop
View(s):

The heat is on in the city and the Body Shop in Sri Lanka is ensuring that you don't neglect your skin with the introduction of free skincare consultations at all three of its stores in Sri Lanka.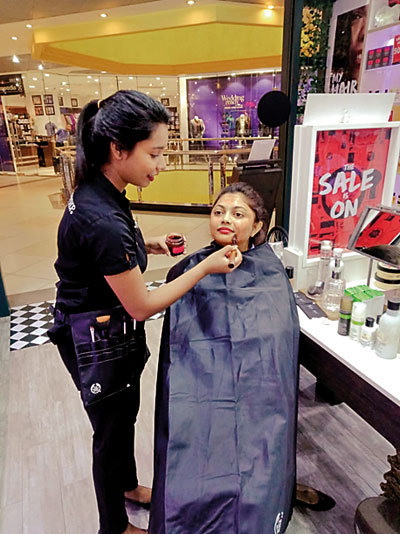 Trained beauty specialists will be on hand to offer their expertise on how best to take care of skin during the dry and hot months with their new product that not just effectively deep cleanses but also moisturises and vitalises dull skin.
Through The Body Shop's one-on-one consultations, customers will receive personalised advice on how to implement cleansing into their daily morning skincare routine, or even when removing make-up at the end of the day.
The Intensely Revitalising Cleansing Oil-in-Gel from The Body Shop is a new addition to the nourishing Oils of Life™ skincare range; an essential upgrade to an everyday skincare routine during the hot season.
The entire Oils of Life skincare range is available at The Body Shop flagship store at the Fairline Building near Bagatale Road, and outlets at Odel Alexandra Place and at the Kandy City Centre.
For free consultations customers are advised to contact the store on 011 5765656 (Bagatale Road Outlet) 081 2233008 (KCC Outlet) 0772102777 (Odel outlet)to schedule an appointment in advance.