The Dutch capture Mannar
This article is part of a continuing series on Sri Lankan history
View(s):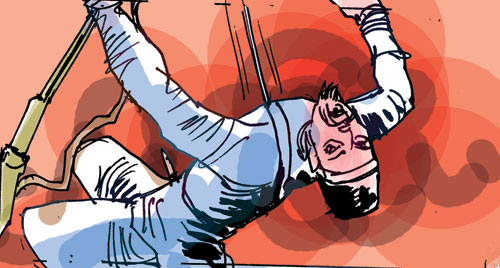 In the battle fought at Mannar, the Dutch were able to chase the Portuguese to the fort of Mannar. In this struggle, the Portuguese Governor Antonio de Amaral de Meneses died. Dutch soldiers landed in Mannar. After about four days, the island of Mannar was brought under the Dutch.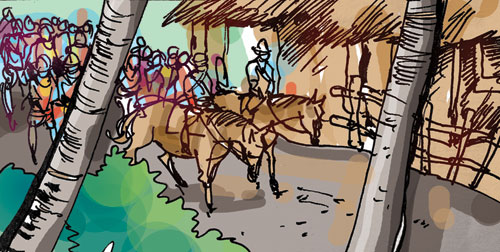 This took place on February 22, 1658. Then the Dutch started marching towards Jaffna, with the intention of besieging it, before the Portuguese soldiers who had fled came back. They marched across the Vanni area and reached Pooneryn.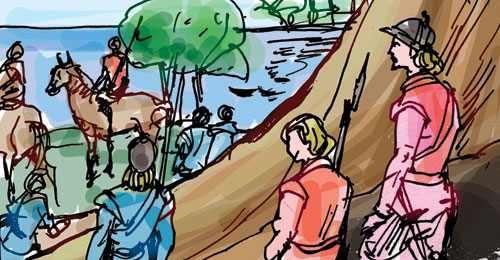 The Dutch then set up camp there. From there they marched beyond the lagoon and reached Chavakachcheri. There they set up camp in a place about five miles away from Jaffna. The next day, they reached Chundikuli and the Portuguese soldiers, who were in the fort of Jaffna obstructed them.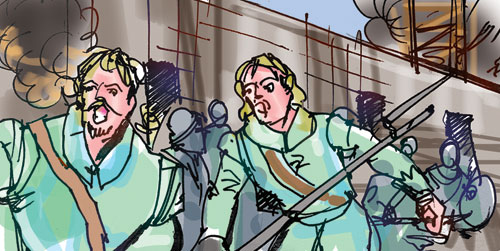 These obstructions proved to be unsuccessful. They bore no fruit. The Dutch quickly marched into the fort. They were able to suppress all opposition and reach almost the door of the fort. They soon got organized to besiege the fort. In this battle, the Portuguese soldiers fought valiantly.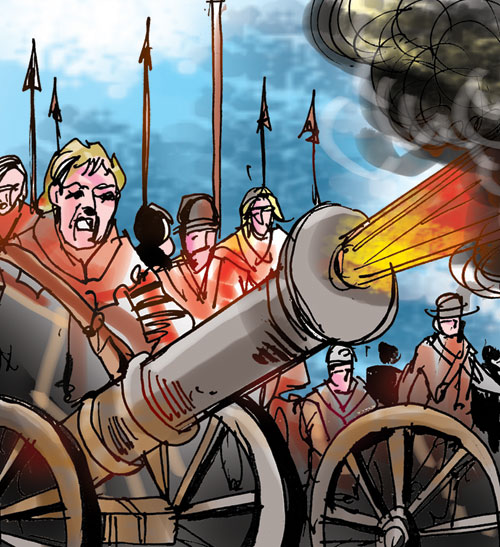 However, the Dutch succeeded in capturing the churches around the fort. Then they started besieging the fort from both land and sea. Due to the non-stop gunshots fired for about two weeks, and the failure to get any water for the Portuguese soldiers, the enemy was able to capture the small fort in the island of Kayts.
By Halaliye Karunathilake
Edited and translated by Kamala Silva
Illustrated by Saman Kalubowila