If you're seeking asylum in the US, forget it
View(s):

Sri Lankans seeking political asylum in the United States be warned. The US is getting increasingly tougher in providing asylum both on political and religious grounds – and even on grounds of human rights violations in the home country.

And if the applicant is found to have ties to a "terrorist organisation" either as a supporter or being "forced to work" for such an outfit – be it ISIS or the LTTE—the US will reject such applications for asylum.

Last week a US court ruled against the asylum application of a woman who was kidnapped in 1990 by guerrillas in El Salvador. They killed her husband and forced her to cook and clean for them. She made her way to the US and applied for asylum, but a court says she should not get it and has to leave — because  her forced labour is considered providing help to terrorists.

The controversial ruling, according to CNN, was issued by an immigration court run by the Justice Department. US law doesn't recognise a difference between voluntary or involuntary "material support" for terrorist groups, Board of Immigration Appeals Judge Roger Pauley wrote. The dissenting judge said that's just a "crazy interpretation" of the law. But the woman can appeal.

Meanwhile, the Justice Department has also said it will reject all applicants who are seeking asylum because of domestic violence such as being beaten up by their husbands—even though such abuses are categorised as human rights violations.
But in Canada, a woman being forced into an "arranged marriage" in her home country, was a legitimate case for political asylum. At least one beneficiary was a woman from Saudi Arabia.
---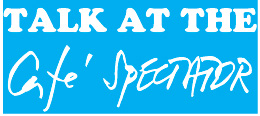 US hits out at the Maldives
Days after the Maldives was defeat by Indonesia for a seat at the UN Security Council, on June 14 the US State Department  issued a statement via its spokesperson Heather Nauert that the US "is deeply dismayed by reports that former Maldivian President Maumoon Abdul Gayoom, Supreme Court Chief Justice Abdulla Saeed, and Supreme Court Justice Ali Hameed have been sentenced to prison without being afforded necessary procedural protections, including a fair trial with the opportunity to call defence witnesses and have defence counsel."
Maththew Russel Lee of Inner City Press says in a report from the United Nations in New York: "This outcome casts serious doubt on the commitment of the Government of Maldives to the rule of law and calls into question its willingness to permit a free and fair presidential election in September that reflects the will of the Maldivian people.
"The United States joins other members of the international community in calling on President Yameen and the Government of Maldives to uphold the rule of law, respect the constitutionally-guaranteed legal protections and rights of all Maldivians, permit the full and proper functioning of the Parliament and judiciary, and abide by Maldives' international human rights obligations and commitments.
"We call on the government to release political prisoners, ensure that parties and candidates are able to campaign freely, and take other necessary measures to restore the credibility of the electoral process and create conditions that ensure the right and opportunity for all citizens to participate in genuinely free and fair presidential elections.
"The United States is disappointed by reports that Maldivian President Yameen has extended the state of emergency in that country for an additional 30 days.  The United States continues to call on President Yameen to end the state of emergency, uphold the rule of law, permit the full and proper functioning of the Parliament and the judiciary, restore constitutionally guaranteed rights of the people of Maldives, and respect Maldives' international human rights obligations and commitments."
---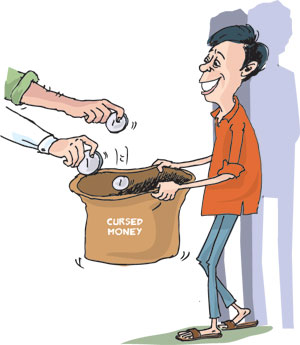 NPC Opposition Leader gets back his bag of coins
Many objections were raised when the Northern Provincial Council (NPC) organised a memorial event in collaboration with the University of Jaffna's students union for the war dead on May 18, in Mullivaikaal, Mulliativu where the three decades of conflict came to an end, nine years ago.
Opposition Leader S.Thavarasa was one among them alleging mismanagement by organisers, particularly the university students, who he said ran the show side-lining the NPC members.
Mr Thavarasa speaking at a NPC meeting convened after the event went one step further demanding a refund of his contribution of Rs 7000 to the organising committee. He claimed he regretted to donate to such a memorial event. He would not have thought that his mere statement stirred up some student groups to commence a campaign against him.
Eastern University students who also took part in the memorial event – took the Opposition Leader's words to heart and launched a campaign of collecting one rupee each from the people to return Mr Thavarasa's money.
Eastern University students travelled to the NPC building in Kaithady, Jaffna, to handover the collection of one rupee coins amounting to Rs 7000. Since the Opposition Leader was not present at that council meeting, Council Chair and Chief Minister too refused to accept the money on behalf of him.
Thereafter, students who tracked down Mr. Thavarasa's private residence in Kokuvil, left the bag of coins at the door step. They also left a label behind calling it 'cursed money.' When a police officer assigned for personal protection of NPC Opposition Leader's residence checked the bag and counted the coins, he found Rs. 963 short of the total of Rs 7000.
---
Colombo District Secretariat: Plush but not people friendly
The Colombo District Secretariat's new building which has been in operation for only about  two years  looks plush on the outside but thousands of people who come there to attend to important administrative services are in  for an unpleasant experience.  While the building  has a great deal of space, there  is no proper waiting area and just a handful of chairs for people to sit on while  just passing by the  public toilets is a big stench. Moreover, two of the lifts are still being built with building materials strewn all around, with the danger of causing injuries to people. While it is one thing to build a plush structure to house important administrative offices, maintaining them is another. As of now, the Colombo District Secretariat which caters to the largest number of people in any district is a sore sight.
It will take a lot more effort to make it a people-friendly space.
---
Defunct LTTE team also in mock World Cup
In London last week, 16 soccer teams from "less recognised powers" and separatist movements from Asia, Africa and Europe vied for an alternate World Cup – while teams from sovereign nations kicked off for the real World Cup in Russia on Thursday.
The 16 teams, largely barred from international sport and diplomacy, included one from "Tamil Eelam", along with players from Abkhazia, Cascadia, Conifa, the Punjab, Matabeleland and Kabylia.
This is the third consecutive year for the rebel soccer tournament — organised by the Confederation of Independent Football Associations –  being played in stadiums on the outskirts of London. The Association's President Per Anders Blind is quoted as saying: "Of course, we are controversial. We are crazy underdogs."
A New York Times story last week described the Tamil Eelam team as representing "the Tamil majority areas of Sri Lanka." If it is eventually a public relations ploy, score one for the now defunct LTTE.