State infrastructure projects, hold-ups slow construction sector
View(s):
Government infrastructure projects have seen a slowdown in the first six months of the year and, given the political uncertainty, there's unlikely to be a major improvement in this segment in 2H 2018, analysts say.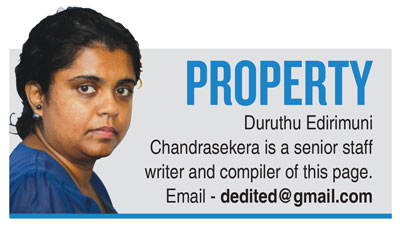 Add to this, they say that heading into an election year in 2019, the government would not take up any major, long-term infrastructure projects but would rather focus on small, short-term projects which could be completed before the elections.
The construction sector demand is driven by three large sub-segments: Government infrastructure projects, large private sector projects (apartments, other private development projects) and residential housing.
Private sector projects are seeing some traction, especially around Colombo, an analyst told the Business Times which sees some demand coming through from this. "However, some of the construction projects which are funded by China, use imported products (especially cement) and therefore, the full potential is not realised by local manufacturers. We expect near-term construction demand from apartments and hotels to come through to the sector as most of the projects are nearing structural completion," he said. However, until the supply is absorbed into the market, it's expected that there will be a slowdown in the medium-term.
Residential housing demand remains weak, on the back of high interest rates, and reduced spending power because of slow economic growth, according to construction sector analysts. Home loan rates have picked up by nearly 250 bps (basis points) since early 2016 to October 2017. The Central Bank did cut policy rates by 25 bps in March 2018, but this has not still transferred materially into lending rates, plus the rates remain at levels above those seen in 2014. Sector analysts say that they don't expect any further rate cuts this year and as such, they believe the slowdown in residential demand will continue in 2018.
"Overall, we don't see the total demand conditions improving materially in 2018 or early 2019. Also some of the companies in the sector are exposed to higher raw material costs, as global commodity prices such as steel, aluminum and copper are rising, while a depreciating rupee is also impacting the input costs which is also a concern for profitability," a second analyst said noting that it's not expected that the construction sector will enjoy the margin levels seen back in FY16/FY17, in going forward.