Price-conscious and quality-conscious markets
View(s):
Bandu was a successful local businessman in a small town in the Moneragala district. I met him some years back when I was involved in a rural development research project there. Bandu was running, though small, a diversified business which includes rice milling, spice grinding and packing, bakery products, a grocery and a restaurant.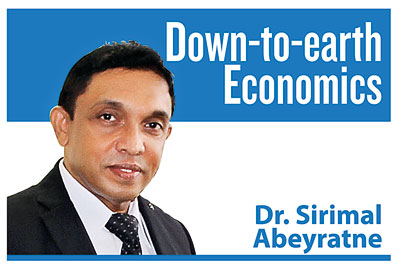 I was impressed by his business ideas, because he wanted to do new and different things. In fact, there is already something outstanding in his businesses compared to many others, which results in success in his businesses. He was quite innovative and concerned about the quality of his products and deliveries.
He explained to me how he once failed when he tried to introduce a "high quality" chilli powder packet. He had used well-ripe, well-dried and, clean red chilli carefully sorted out without leaves, stalks, rotten ones and dead insects. When prepared, obviously, this "special" chilli powder packet was little more expensive than his "normal" chilli powder packet.
He distributed both normal and special chilli powder packets and, observed the market response to the new product. To his disappointment, the high-quality chilli powder packet remained unsold, because consumers were attracted more by the "lower price" of the normal product than by the "higher quality" of the special product.
Poverty market
Bandu had a problem. Just like many other regional or rural SMEs in Sri Lanka, his market was limited to the local neighbourhood within close proximity.
Moneragala itself is known as one of the poorest and outermost districts in Sri Lanka. The smallness of the market can make it a "poverty market". A business operating within the boundaries of a poverty market cannot grow beyond the market limits.
A market can be small physically by the size of its population or consumer demand and, financially by the size of income or expenditure levels. In a poverty market, consumer demand remains at minimum levels and is limited to a handful of goods and services that meet the basic needs. In poverty markets, the volume of business is too small, while even a tiny price difference matters more than the quality difference.
In poverty markets, products do not compete on quality, but on price so that there is competition among equals limiting their market shares and profit margin. There is no market competition for high-quality products. But it does not make any difference, because there is no demand for high quality.
If you are tempted to buy a high-quality product displayed in a "poverty market," you need to be extra cautious; that product might have been there for so long that it could be old.
From local to global
Let us take a look at a bigger case of an international market environment. Last week, I read two interesting and contrasting news columns in the Sunday Times: One was about the termination of the only scheduled weekly flight to Mattala Airport, operated by Flydubai. The other was Singapore Airlines' (SIA) plans to commence in the coming October the world's longest flight from Singapore to New York.
The two news items from the air travel industry show the nature of two distinctive markets. The first is a case of a "small market" with little consumer demand.
Mattala Airport has handled just 30,000 passengers throughout last year (2017), compared to 9.8 million passengers at Colombo Airport. Not only that even many of these passengers could have been those migrant workers travelling to West Asia destinations.
Over the past five years, for whatever reason, the market at Mattala Airport has not grown enough to provide adequate space for the air travel industry to grow and sustain its business. The number of flights did not increase, passenger traffic did not expand and, finally the airport was left with no scheduled flights operating there.
The second is a case of a "big market" which has consumer demand for an outstanding leap forward in its business. Singapore is one of the world's busiest international airports which has handled 59 million passengers in the last financial year (2016/17). SIA has scheduled to use the latest Airbus A350-900 ultra-long range aircraft to operate the world's longest flight three times a week. In fact, SIA is said to be the "launching customer" of this new passenger aircraft; it was also the launching customer in 2007 for the world's spacious double-deck aircraft – Airbus A380-900.
Why markets matter?
The question as to why the size of the market matters was, in fact, answered more than 240 years ago, by Adam Smith in his pioneering book, The Wealth of Nations.
Simply put, the production and productivity of an economic activity or an industry is constrained by the size of the market. In other words, the size of the market limits the speed of business progress.
Bigger market means millions of customers. Therefore, the bigger the market the greater will be the space and opportunity to increase production. This means producers and suppliers can expand their economic activities.
Bigger markets mean increased productivity too, while production and productivity are two different things. Unit cost is lower when there is scale and scope to cater to millions rather than thousands or a few dozens. Thus in the context of a productivity improvement, output increases faster than the increase in cost, resulting in a decline in unit cost.
When the market is bigger, there should be many competitors too. Competition poses challenges to producers and suppliers. They will have to compete on price and quality, which requires constant and consistent effort for product development.
All of the above matter for economic progress and prosperity of a nation. When economic activities in an industry tend to produce more, achieve higher productivity and, improve competitiveness, there are multiplier effects in all economic spheres connected to it. Multiplier effects lead to expand more economic activities, create more jobs, and generate more incomes – economic progress will be greater and faster.
Smaller countries, bigger markets?
This should be a valid question to ask: Is the market size limited by the physical size of a country? No: in fact, the physical size of a country makes little difference to its market size.
A country with small geographical territory and small population does not necessarily have to be content with a small market. Dubai is a small city in West Asia with only 1.2 million local people. How is it possible that 15 million tourists have visited Dubai last year? And Dubai Airport has handled over 50 million air travel passengers, while Dubai seaport has been among the world's top 10 busiest container ports.
The case of Dubai also reveals that the country does not have to be physically big in order to grow as a big market, nor does it need to have resources at home for that. Millions of people from all around the world do not go to the middle of a desert or decide to stop over there for nothing. It is all about creating a big market to serve diverse needs and wants of millions of people.
In contrast, a country with a big population has an advantage. However, it does not necessarily mean either that a big country as such inherits a big market. India is a big market, not because of its over one billion population, but because of the size of the consumer demand of its affluent class.
Where do we stand now?
Modern infrastructure of world-class standards alone do not create global markets within the country. Nor is the physical size and resource base of the country important as we thought it was.
What is more important is the regulatory barriers that limit the development of globally competitive bigger markets within the country.
There is no use of world-class infrastructure built in a "poverty market". If we are not ready to "open" the economy for trade in goods and services, capital flows and investment, and for people's movement, growth will continue to be constrained by the regulatory barriers of a small market. It is as same as Bandu's market problem that is scaled up to national level.
(The writer is a Professor of Economics at the Colombo University).