Rajitha's remarks cause deep concern in the Army
View(s):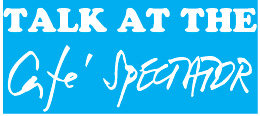 It's the week when Sri Lanka marks the ninth year of the military defeat of Tiger guerrillas.
Even if the Government, committed to a stepped-up reconciliation programme, marked it with an armed forces parade, Tamil diaspora groups are observing the event in different world capitals. Perhaps the yahapalana Government did not want to follow suit with a national event first marked by the former regime.
If that is understandable though not acceptable over a national event where the security forces, the nation's sentinel, gained a historic victory, there was something bizarre.Official government spokesperson and Health Minister Rajitha Senaratne, known for his gaffes, told this week's post-Cabinet news briefing that troops had not used heavy weapons and that was the reason why a lot of them (soldiers) died.
Little wonder, top officers in the Sri Lanka Army are asking their genial Commander Lt. Gen. Mahesh Senanayake to raise issue over the matter with government higher ups. Trained for many years to become a formidable force, they point out, that the prerogative of using which weapon is entirely theirs. They point out that the indiscriminate use of heavy weapons would have led to heavy civilian casualties and enormous collateral damage. This is not to say heavy weapons, like artillery, were not used after enemy targets were identified.
"This is not like asking a person to open his mouth so a bad tooth can be pulled out. We were dealing with civilian lives and had to be very cautious. Despite this we are now facing allegations," a high ranking Army official said. Such remarks, he added, not only affected the morale of troops but were also a reflection of "how much our efforts have been appreciated."
One would have accepted those in the 'Joint Opposition,' whose leaders were in power during the military defeat of the Tiger guerrillas, to raise issue. However, it fell on the shoulders of only its Kandy District MP Dilum Amunugama.
He told a news conference that in the light of Minister Senaratne's remarks, the Military Spokesperson should not participate in future news briefings. The fact that the military is a disciplined service and the spokesperson is only following orders from his Commander was lost on Amunugama. He likened it to some trade union or political party that could have boycotted the event on such occasions and certainly not an officer in the military. For the Tamil diaspora, Britain's Labour Party leader Jeremy Corbyn and Canada's Prime Minister Justin Trudeau also issued statements of support.
---
Two more board SriLankan board
Two more directors have been appointed to the board of SriLankan Airlines. Johann Wijesinghe, 54, a former Sri Lankan airline employee with nearly 20 years' experience in the airline, has been named a director along with Professor Arjun de Silva, a former chairman of George Steuart Finance.
Mr. Wijesinghe is currently the managing director of Alufab, a Hayleys Group company now controlled largely by businessman Dhammika Perera. Mr. Wijesinghe also holds board seats in 17 companies. At Hayleys, he has also been the sector head for Aviation, Travel and projects since 2009.
He joined Hayleys after leaving Sri Lankan in 2008 when the Emirates management contract was terminated by the former government.
Oxford-educated Arjuna de Silva, 52, is a physician by profession and has also been director of the Consumer Affairs Authority.
Prof. de Silva was a physician at the London Olympics and is on the medical advisory panel of Sri Lanka Cricket. Both Prof de Silva and Mr. Wijesinghe have represented S. Thomas' College Mount Lavinia in sports.Other members of the board are: Mano Tittawella, Susantha Katugampala, Roshan Perera and Air Force chief Air Marshal Kapila Jayampathi.
---
Senior DIG Ravi returning to FCID
Though retired, Senior DIG Ravi Waidyalankara will return to the Financial Crimes Investigation Division (FCID) a month later.
The move is to facilitate the next in line for appointment to be appointed Senior DIG due to cadre requirements, a Police Headquarters source said yesterday.
His return to the job, is in view of SDIG Waidyalankara being familiar with all important investigations that were carried out by the FCID.
Until his return, Senior DIG Ravi Seneviratne, who is in charge of the CID will overlook work at the FCID.
---
Novel puppet show ruined by ministry's moral police
What would be the appropriate attire for women is a question that keeps cropping up every now and then.
Be it to Parliament, a government office or a school, different rules are introduced targeting them. These rules are set usually by different persons who seem to have their own standards.
This week, at the Education Department of the Western Province, a young lady had a bitter experience. She had gone to pursue a two-month long process to request access to low income primary schools for a puppet show on the importance of gender parity.
She had arrived by 8.30 a.m. and was seated in the waiting area when a security guard, presumably acting on orders from above, had told her that her skirt was inappropriate and she should wait outside. The lady had replied she is six months pregnant and chose the attire for her comfort.
The security guard had then told her that the appointment is cancelled. After the lady insisted that she will not leave without seeing the Provincial Director of Education, she was directed from pillar to post.
In a typical bureaucratic manner, an offer of a free performance of a topic of national importance utilising giant puppetry which is a novel concept in Sri Lanka has been lost due to the narrow mindedness of some officials of the Education Department.
It is little wonder that many who want to assist government institutions shy away from doing so due to the attitude of some state-sector officials who adopt holier than thou attitudes and engage in moral policing also.
---
Uncle-nephew in fishy relationship
Ceylon Fishery Harbours Corporation employees were left wondering as to why the newly appointed Chairman Zulfikar Cader remained in the Chairman's seat for just one day only to be replaced the next by Fisheries and Aquatic Resources Development Minister Vijith Vijeyamuni Zoysa's elder brother's son, Nipuna Zoysa.
Mr. Cader's one day job at the Fisheries Harbour Corporation ended after he was moved to Milco, as the Chairman. Mr. Cader, a former Chairman of the Water Resources Board, said as the Fishery Harbours Corporation was more into marketing, he was looking for a post that involved technical knowledge, and hence he got Milco.
Fisheries Harbour Corporation employees are not sure if the appointment was 'scientific' or not, as the government claims appointments are now carried out on a scientific basis.
Meanwhile, more appointments are underway and the people will keep a close eye on the postings.