Camera network records expressway flyers
By Shaadya Ismail
View(s):
Drivers going on joyrides on the expressways better watch out from next month.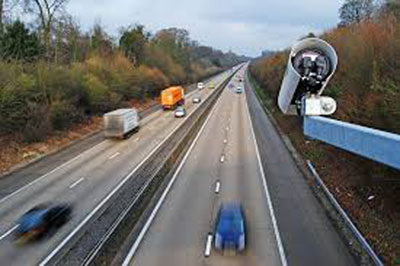 Any driver trying to breeze through trying to make it to the other end in much less than the average two hours exceeding 100 kilometres per hour, will be captured on camera along with the licence plate number, speed, date and time.
From February 14, a costly new detection system is being installed to monitor speed freaks on the Southern (126 kilometres from Kottawa to Matara) and Katunayake (25.8 km from New Kelani Bridge to Katunayake) expressways as well as the outer circular highway. Expressways police will operate the system.
The Expressway Operation Maintenance and Management Division director, S Opanayake, said Rs. 100 million has been spent on the new system.
Authorities believe the system is better than the manually-operated laser speed guns, (TruCam laser guns) used by traffic police.
Mr Opanayake said the system is interconnected and will record date, time, vehicle number and speed at the interchanges and the exit point.
Studies have shown that between 2011-2013, there have been 2,000 accidents on the Southern Expressway largely because of speeding and sleepy drivers.
In the first week of January, 11 people including five children, were injured when a Japanese Toyota passenger van ran off the road. The first accident on the Southern Expressway also involved a Japanese Toyota Hi-Ace which crashed hours into a barrier after the official opening. At the time, then-transport minister Kumara Welgama was seen on TV saying he traveled on the same expressway at 180 km per hour, noting that he barely felt the ride (danunewath nehe).