Mismatches, dismal interest loses Sri Lanka's glow
View(s):
Presently Sri Lanka enjoys over 2.1 million tourists per year and earns US$3.5 billion in foreign exchange and has become the second largest foreign exchange earner in net income. The industry has also given employment to over 170,000 directly.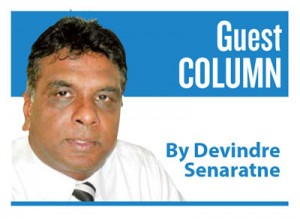 After the war in 2009 Sri Lanka was in the news all over the world and created a demand. Everyone from all walks of life wanted to visit Sri Lanka and we had a record increase of three times the arrivals we had in 2009 in 2014 and hotel rates were up by at least 50 per cent. The industry was excited, the hotels invested on refurbishments and was ready to cater to the increased demand and to the affluent client.
Unfortunately, since we did not ride on the opportunity and do proper marketing activities we lost the momentum and the numbers declined especially from this affluent market. In the meantime there were a number of investors including international hotel chains who chose Sri Lanka especially to build beach resorts.
During the last 11 years Sri Lanka has not been successful in carrying out a strategic international marketing communication program focusing on consumer.
Packaging and branding
Sri Lanka has a tremendous potential to be a unique brand to the high-end user. Imagine an island nation with the right type of weather conditions for the western traveler. Over 1300 km of beaches, our historical sites been rated as UNESCO World Heritage Sites, Ceylon Tea branded as the best, wildlife considered only second to Africa, the local cuisine and spices. Therefore the explorers' tour is so much diverse that no other country would offer such unique and different experiences in 8-10 days. We need to bring out and package all elements to portray the true experiences.
Our past clients have been the true promoters of the country. Look at the excellent testimonies given by recognized newspapers and magazines such as Condé Nast Traveler, Rough Guides, Lonely Planet, The Guardian, and the New York Times, etc.
Room inventories and hurdles
Presently we have a big mismatch of our hotels and the demand pattern.
According to our findings approximately 50 per cent of our arrivals are using the non-hotel sector which is categorized as apartments, guesthouses, and home stays. The formal sector we consider are hotels and villas. Approximately 75 per cent of this segment use three star tourist hotels for holidays in Sri Lanka. However for example on the west coast from Colombo to Koggala except for about six, three star hotels all others are higher category hotels. This has forced most, higher category hotels to market at three star rating due to the demand. Just imagine hotels priced at $200 are forced to sell at almost 50 per cent reduced rates in at least five to six months of the year.
Marketing
Due to non-availability of a consumer driven marketing plan we are mainly selling through:
 Large wholesale tour operators and other ad-hoc groups/tour organisers that are price conscious. Here the client buys what is available at aggressive prices rather than choosing a variety.
 Online tour operators have increased the market share during the last 8-10 years having easy access to availability.
 Specialised tour operators promoting travel for tailor made tours
A consumer centric communication drive would have created interest in the market and helped to incentivize the tour operator to invest further in Sri Lanka to cater to the growing demand.
The results of the non-existence of a marketing plan are that the upmarket resorts are forced to sell at three star rates, losing an opportunity to attract at least 500,000 high spending guests in the next two years sspecially for upmarket hotels.
In addition, maintenance levels of upmarket hotels are down due to poor pricing and losing the opportunity to become the number one foreign exchange earner.
This has also resulted in the inability to portray the country's true potential as a tourist destination and create an opportunity to package our key highlights which could bring in indirect value.
Finally, the nation building exercise to brand Sri Lanka which will enhance the image of the country in the minds of other interested business communities is urgently needed otherwise we would be faced with reduced arrivals for the formal sector and lower occupancies.
(The writer is the former President of Sri Lanka Association of Inbound Tour Operators (SLAITO), Managing Director of JourneyScapes (Pvt) Ltd, and Chairman of SigiriyaJungles (Pvt) Ltd).