The lion sleeps tonight
The world does not wait
View(s):
Enjoying the popularity and status of major global sports league WTA and ATP, the professional outfits of Tennis, have come up with over 160 events in 2018 professional Tour Calendar to their eight thousand strong world ranked players.
Women's WTA is wrapping up the events in ten months and men's ATP goes on a month longer into November. The money in Professional tour will go up for next year too, may be not as much as expected. It is difficult to say it now. Right now, it is big, attractive and accessible to attract the best talent of the world to exhibit their Tennis.
Unfortunately, at present, the world is seen as a carpet of conflict and tragedies, even so the world does not wait. Progress in sport at global level has never been so profound and appealing to follow as now.
Sports is one activity that has been in progressive trend un stopped from the time of Greek games of Olympics honouring the first Marathon runner. In the process standards, which challenges any man or a team to win, has risen far above the achievements of seasonal efforts and amateur pursuit of man. To reach such heights man efforts have become a fulltime activity, that is professionalism. The global systems too have evolved to match this demand, but not everywhere. Like in many countries, in our island too, the lion is still asleep! It is difficult and unpalatable pill to swallow and imagine as to why we are not on firm footing in sports and in its economy in so many sports.
Talent and mechanism
As a race we have one of the best in eye arm coordination, flexibility, balance and even tactical cunningness. Our sporting ability has been proven and often been in the threshold of noticeable great achievements. Now however, the ingredients does seem to come together to be effective. This is where our shortcoming is. Whether it is due to national or individual mechanism employed is a question that cannot be answered with certainty. What is known in sports is individually sporting skills and performances can be achieved without organisational backing.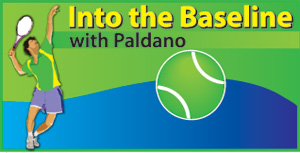 The skill gaining mechanism to be successful, a sportsman does not depend on external factors. The thought without help one cannot be successful has been proven wrong by many in various corners of the world. Brazilian Footballer Pele dribbled the ball through the streets of Rio to improve his skills and with that practice he beat the world. Emil Zatopek, the man who won three Olympic gold medals in record times in 1952, even trained with his office shoes and clothing to and from office to achieve it. Both believed in themselves and provoked the energy within, more than outside help.
Individualism as the key
Even in the most populous countries individual sports shine more than the team games. Individual sports are not subjected to the 'selection process'. In team sports selection can be debatable on the grounds of compatibility in team interaction. Even for selection into a team individual skill and personality are the bases. Then it is right to say individualism in sports is the key to performance. In Tennis there is world of opportunity wait to all who are willing to be honest unto themselves. [However, backup of education is important; sports career can end abruptly with serious injuries]
Professional phase
of sport
The world is in professional phase now. Clearly even the experts cannot define as to what it is, how to enter, or how to survive in it. This economy today is largely undefined.
The WTA and ATP calendars of 2018 in various levels of competition offer well over 230 million dollars as prize money.
Players also gain from advertising, sponsorship, grants and others as income, but the price of being in the circuit is not cheap. However, no player is going to be minus in pocket today. When compared to the situation twenty years ago, today a player is in heaven in money aspect. The biggest expense for a player in the top 30 of the world ranking is the 'team' they have to enhance their performance. This expense is not there for players in the entry stages of top 500 in the ranking. But, if the player is not willing to do the right things, what is invested in terms of money and time will be lost. What is observed is, that today most of the players are on the winning side.
The Lion sleep tonight
Volcanic ashes destroyed Pompeii, which the Roman ingenuity made it into adhesive concrete to build the Coliseum in Rome. Nations today are building tallest building known to mankind using the idea. Ships today are bigger than some islands in the sea, Airplanes are the biggest birds in the sky and so on. Even with all the turmoil on earth, these are signs to show that the 'the world does not wait'.
In our case the situation is reminded by the popular song first sung in Zulu in South Africa 1939 by Solomon Linola and bought back to life many times over every decade and still very much popular, 'The Lion sleeps tonight'.
George Paldano, Former int. player; Accredited Coach of German Federation; National coach Sri Lanka & Brunei, Davis-Cup, Federation Cup captain/coach– contact 94 77 544 8880 geodano2015@gmail.com  -