'It's Time' for change – Legends FM
View(s):

Legends 96.6 is all set to take on the retro music market in Sri Lanka with their new brand revitalisation strategy.  The channel conducted a survey recently to understand the preferences and views of retro listeners of different age groups, which has revealed that a large part of the English listenership preferred 60s, 70s, 80s and 90s music, and that radio was still the most used medium. Apart from retro being the most popular music amongst Sri Lankans, Legends found that a large percentage of young people liked retro and considered it to be 'hip.'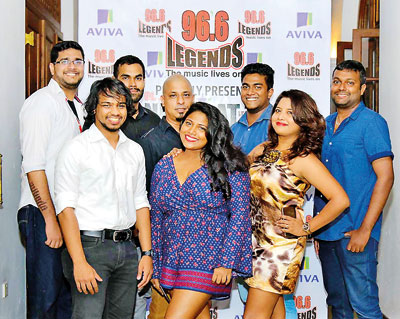 Market Dynamics are changing; for example, new fashion trends are becoming a combination of 70s and 80s styles with pastel shades, sneakers, bell bottoms, ripped jeans and crop tops making a comeback.  Likewise, we have found through our survey that not only is retro the new contemporary, but people having different expectations from it and some of these expectations are not met by the industry.  This was the reason we believed that 'it's time' we changed our delivery, and product offering and created the right moods our listeners desired' said Nedra Weerasinge, Group Director, Capital Maharaja Organisation.
In line with that thinking, Legends 96.6 has an entirely new play list format which aims mainly, at creating moods in various time slots of the day. Legends understood that nostalgia needed to be part of the overall strategy, their focus had to include playing covers in order to bring a contemporary element to the game. The channel is equipped with the most modern equipment and the way they create playlists is a perfect synergy between man and machine
In repositioning the Legends brand, the Company's brief to their agency had been clear.  They were not willing to simply go with the cliché 'out of the box.