The blue-green Budget presented
View(s):

My dear Mangala,
I thought I must write to you because you are in the news these days after delivering your 'mangala'- or maiden – budget this week. I'm sure there will be enough pundits who will analyse the pros and cons of the Budget in the days to come, but congratulations anyway for doing what is a thankless job.

Mangala, it must have felt great to follow in the footsteps of people like JR, NM and Ronnie although there have been some less illustrious predecessors of late as well. Who would have thought a fashion designer would one day fashion our economy, trying to tailor it to fit the needs of the modern age?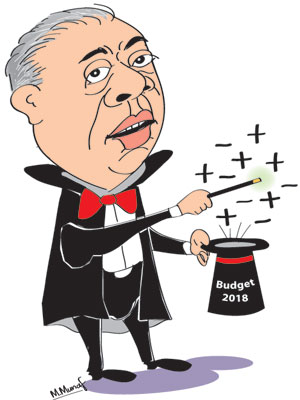 You looked smart in your suit and tie which had both blue and green stripes on it. Is it because you still have some ties to the Blue party although you left it ten years ago and are now tied to the Green party? And, being Finance Minister seems to have taken its toll on what was once a full head of hair!
It is interesting that you also called your budget a 'blue green' budget. We know that, like you, the government has both blue and green shades to it. But I should warn you, Mangala, right now, with not a lot of money in their pockets and no petrol in the tank most people feel they are marooned!
I was intrigued by some of the price reductions you had ordered in the Budget. The prices of sprats, dried fish, potatoes and parippu have been reduced. This is what we will have to eat now – then we have to drown our sorrows in canned beer – because that is only other item with a price reduction!
I have a sneaking suspicion that you knew about the petrol shortage when you prepared the Budget, Mangala. Why else would you place all that emphasis on electric cars, electric three-wheelers and electric buses, reducing taxes on them and wanting all vehicles to be powered by electricity by 2040?
We are all fed up and frustrated these days, having to stay in queues for petrol, so electric cars sound like a good option. However, I hope you know what to do when there is a drought, the reservoirs dry up and there are power cuts. If we have only electric cars, we will be going nowhere then, would we?
I was happy that you had slapped a 25 cents charge on text messages sent in bulk, but I am not sure whether your friends in high places will be pleased. Remember those messages that Mahinda maama and Maithri send, wishing us for the New Year? I guess they will have to pay more for them now.
You have also imposed a tax of 20 cents on every 1,000 rupee bank transaction. You said it was to recover the debts taken during Mahinda maama's time and called it the 'Medamulana tax'. Then, how about imposing a tax to recover monies lost from the bond scam? You could call it the 'Ravi tax'!
I am surprised that you want to spend billions of rupees to set up three more medical faculties. Have you not learnt a lesson from recent events, Mangala? Do you seriously want more medical students blocking our roads, boycotting lectures and staging fasts and becoming members of the GMOA?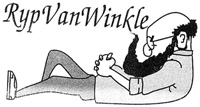 You have come a long way after losing your 'Innocence' as a fashion designer. We first knew you as Satellite's man managing the media. That was when you famously said that journalists can be bought for a bottle of arrack. Well, you will have to pay more then, because you have raised taxes on that!
We thought you would remain with Satellite forever but you knew which way the wind was blowing, which is why you switched loyalties to Mahinda maama, so much so that you were once his campaign manager. That honeymoon didn't last long and, after a few years you ended up with the Greens.
Old habits die hard, so even when you were with the Greens you were accused of obstructing a protest march in Matara that was being staged against the Green Man. Now, you must be a happy man because your two mentors, Satellite and the Green Man seem to see eye to eye on most matters!
Since then, you have gone from strength to strength and perhaps mellowed with age too. So, Mangala, while you bask in the glory of your first budget I hope you can spare a thought for Ravi too – who paid the price for staying in an apartment which his wife had rented without knowing who its owner was!
Yours truly,
Punchi Putha
PS: It was sad to see Mahinda maama and a few hangers-on cycle to Parliament to protest the fuel shortage. Sure, he looked fighting fit and like Rajinikanth in his heyday with his jet black hair and sunglasses, but if he was protesting a fuel shortage, what was his motorcade doing, following him?