SriLankan flight makes emergency landing at Kunming
View(s):

A SriLankan Airlines flight (UL 829) doing its finals to land at the Kunming International Airport in China was forced to abort after the flaps malfunctioned.
After carrying out emergency drills, the Airbus A 320 pilot later made an emergency landing. Fire engines and rescue crew were on standby. Since then, the aircraft remained on ground until spares were flown down from a supplier in China. It returned to Colombo only on Thursday, that too without passengers. During its onward journey, the Airbus A 320 which could carry 150 passengers had only half that number.

The flaps are located at the edge of each wing, usually between the fuselage and ailerons and have to extend outward to be put into use. They are intended both to generate more lift at slower air speed for take-off and also more drag to slow down much faster upon landing. SriLankan authorities have decided that the Colomblo-Kunming sector should be terminated from March, next year. Kunming, China's southern Yunan Province's modern capital city, is a transportation hub.

SriLankan is also to cancel flights from Colombo to the Gan Island, the southernmost Addu atoll in the Maldivian archipelago in March next year. A report in these columns about a flight on this route by seven passengers and nine crew members drew the attention of a Government VIP. He sought details of the flights conducted in the previous months and directed that the flight should be terminated.
---
One-sided picture in Parliament
It was censorship of a different sort. Though it is not clear who ordered it, it fell on the Police to enforce it when Finance Minister Mangala Samaraweera was presenting his first budget.
Photographers who were assigned for coverage inside the Parliament gallery during the presentation on Thursday were in for a rude shock.
Once inside, they were told they could be restricted to a vantage point from where they could only get a frontal view of Government MPs. Despite efforts by them to get to the opposite side so that they could capture some on the opposition benches, they were prevented by the Police personnel on duty saying they had been instructed not to allow them to move to the other side.
It seems a new rule because just last month, when Parliament marked its 70th anniversary, photographers were allowed free movement inside the upper floor of the gallery so they could capture MPs on all sides. So much for parliamentary democracy.
---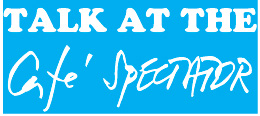 Shockwaves over secret meeting
The results of a high profile investigation, now in public focus, have generated considerable controversy. This was after sleuths who were observing the movements of a key figure saw him making his way to the salubrious hills in the deep south.
That he met an influential politico there has sent shockwaves down sections of the coalition leadership. The news came as politicos of another section protested to their own boss during a meeting at the flowery abode. They were urging action to avoid further embarrassment.
---
Harsha leads team for UPR in Geneva
Harsha de Silva, Deputy Minister of Policy Planning and Economic Development, will lead a delegation that leaves tomorrow for Geneva to take part in the Universal Periodic Review.
The UPR, as it is called, is a review of human rights records of member countries. It is a state driven process under the UN Human Rights Council and provides an opportunity for each state to declare the actions it has taken to improve the human rights situation in the country.
Deputy Minister de Silva is being accompanied by Foreign Secretary Prasad Kariyawasam, the Foreign Ministry's UN Director Maheshini Colonne, Senior Director General Abdul Azeez and Nerin Pulle from the Attorney General's Department. Ravinatha Ariyasinha, Sri Lanka's Permanent Representative at the UN in Geneva, will join the delegation.
Foreign Ministry sources said more than a 100 countries have sought to speak on Sri Lanka during the three and a half hours allotted for the discussion.The UPR was created through the UN General Assembly on March 15, 2006 by resolution 60/251, which established the Human Rights Council itself. It is a cooperative process which, by October 2011, has reviewed the human rights records of all 193 UN Member States. Currently, no other universal mechanism of this kind exists.
---
PM, Malik in Singapore
Prime Minister Ranil Wickremesinghe left Thursday night for Singapore on a private visit. He was accompanied by Development Strategies and International Trade Minister Malik Samarawickrema.
---
CC rejects two nominees for top courts
Two nominees, one for the Supreme Court and the other for the Court of Appeal, have not been approved by the Constitutional Council.
The names came up for discussion at the CC meeting held on Friday. It was chaired by the Chairman, Speaker Karu Jayasuriya.
Official sources said the CC is to examine new names when it meets next.
---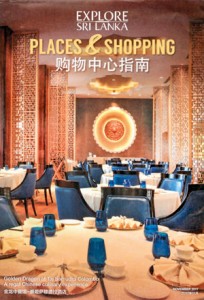 Explore Sri Lanka: Guess what the second language was
Lankan readers of Explore Sri Lanka, the glossy travel magazine published by BT Options, might have been a tad confused at the pullout found in its November issue. The eight-page, neatly folded supplement titled 'Places & Shopping' is in two languages. Any guesses which?
Right through the pullout, pages titled Explore the Island –Wildlife, National Museums, and details provided on the map of the island on the middlespread, plus all information on places and shoppping are printed in English and Chinese. The advertisements too; only the captions to the photographs are unaccompanied by Chinese text.
No explanation is provided leaving readers mystified.
And the mass wedding for Chinese couples where President Maithripala Sirisena will be the chief guest will be held at the former Race Course Grounds on December 17.
---

Petrol crisis fuels social media
The birth and growth of social media, among them Facebook, WhatsApp et al, have taken Sri Lankan humour to a newer level.As the fuel stations went dry of petrol, the result of the state-owned Ceylon Petroleum Corporation's (CPC) inability to maintain adequate buffer stocks,
audio and video clips went viral. Almost all of them were critical of the ruling coalition leaders.
Others carried comments from those who had spent hours outside fuel stations. "How can the Government talk of distributing power to the periphery when it cannot even distribute petrol," declared one of them. Said another, "I could not take my children to school today. Politicians, however, have their Prados and Pajeros with tanks filled to run around." Some of the remarks were unprintable.
Different videos ran as songs modelled on well-known reggae and Sinhala numbers played in the background. In one, the man sprinting with a burning torch, the logo of the Ceylon Petroleum Corporation was replaced. It depicted what appeared to be a driver carrying an empty can. In another video clip, there was a crowd outside a fuel station where the pump was placed at the rear of a donkey.
Leading supermarkets realised the plight of their regular customers. The customers received SMS messages that until the petrol shortage lasts, they would deliver to their homes all their needs.