Sri Lanka's motor trade; where are we heading?
View(s):
The past few years have not been impressive for the Sri Lankan motor traders specially the franchise car dealers as they found it difficult to survive in a complex and politicised vehicle market.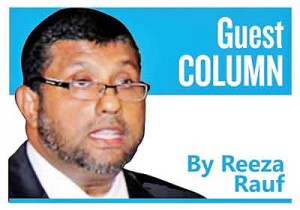 The lack of consistent policy on vehicle imports, ad hoc changes in taxation of successive governments and political interference from the stage of importation and up to clearance of vehicles at Sri Lanka customs have pushed car dealers into difficulties in more challenging times.
There are many different policies introduced from time to time to control vehicle imports but it's piecemeal and not harmonised and this has affected the industry badly.
Beyond buying vehicles, customers now expect a wider range of maintenance and related services from franchise dealers.
These include advice on avoiding wear and tear, assistance for vehicle problems, automatic reminders on maintenance, roadside assistance, buying used cars at a fair market price and so on.
Independent third parties are also entering into the vehicle dealer network and this has put pressure on dealer margins and viability.
The direct and indirect support in helping the economy is overlooked as governments have failed to identify the contribution made by these companies engaged in retailing brand new automobiles.
There is no definition of brand new vs. used vehicle imports nor authorized distributor vs. grey importer. This causes much ambiguity in the eyes of the public when it comes to selection of a vehicle, providing proper after sales and warranty obligations.
The majority of used vehicle and spare part imports is carried out by self-proclaimed entrepreneurs in an unscrupulous manner and this is basically "junk" because we don't have a clear policy guideline and a framework which is beneficial to the country.
The policies are changed and made so often to suit the whims of certain people with "influences" and to favour them; this is very evident by looking at the previous policy changes.
It is unfortunate to see that it is not viewed in the national interest. Moreover the loss of revenue to the government has not been taken into consideration by those policymakers.
The number of old cars going to countries like Sri Lanka has led to concerns about how to safely dispose of the vehicles and their parts, especially lead-acid batteries and other hazardous materials.
Sri Lanka has failed to regulate the second-hand car trade, although it has banned all cars older than three years from entering the country.
There is no proper mechanism to dispose of obsolete and non-road worthy vehicles, specially the heavy/container transport vehicles which is are a major contributor for traffic congestion in the city.
This is coupled with high import tax rates for diesel and older cars, which receive levies ranging from 150 per cent to as much as 250 per cent, while hybrid cars are taxed at between 70 to 150 per cent, and electric cars are subject to 30 to 50 per cent combined tax rates.
Now the million dollar question is where are we heading?
Sri Lanka's brand new vehicle market is crumbling with poor demand owing to high tax levels which have seen prices rise sharply in some cases as much as three times of cars sold in Malaysia or Thailand.
Motor traders have informed the government that revenue to the state coffers would have been increased at least by Rs.25 billion with more vehicle sales if the rates of duty were adjusted.
The government should bring down the rates in the 2018 budget with the post-war Sri Lankan economy moving into a new growth phase where automobile needs will rise in the North and East.
It can capitalise on this situation by reducing duty rates on new vehicles, and potentially see a volume-led rise in revenue, they said.
While many companies are running at a loss the bigger firms were going through tough times, recording a sharp drop in sales during the past three months. Some businesses are unable to sell even five vehicles per month since people are not willing to buy vehicles at such high prices.
With incomes dropping and interest rates rising, purchases of automobiles are also on the decline.
According to Nielsen, some 10 per cent of Sri Lankan households owned a vehicle as of February 2015.
But after two years this trend is gradually diminishing with vehicle imports down to 2,472 units in September from 3,372 units in August this year.
While the price of vehicles with an engine capacity below 1000cc has shot up considerably those above 1800cc to 2000cc has gone up by a staggering rate following the 2017 Budget revisions.
However there has to be a win-win situation in the motor trade otherwise the end of the car showroom could be near.
(The writer is chairman of the Ceylon Motor Traders Association)