Ideal place to spend a lazy Sunday
Hebrews Cafe
View(s):
With so many eateries and restaurants now lining the Rajagiriya Road, it's easy to miss Hebrews Cafe. Flanked by Chinese Dragon and Domino's Pizza on either side, and tucked away from the road at the end of a large parking space, it doesn't look like much from the outside. But the unique name on the sign board and a mural in the parking lot wall tugs at one's curiosity. Such curiosity is soon rewarded if you act on it and enter the cafe. Decorated with bright yet soothing colours of light blues and yellows, furnished with wooden furniture, the walls lined with vivid framed posters, the ambience is bright, youthful and welcoming.
Our first question was whether the name Hebrews signified some Jewish connection or was merely a play on words? The latter seems to be the case, as one of the owners, Steven (affectionately known as Chef Babale by his friends) explained it came from "he brews the coffee".
Steven, whose name is Hung Shwin Kao, runs the cafe together with his brothers. Of Chinese descent, Steven who is from Bandarawela, has worked abroad in international hotel chains such as the Sofitel Hotels. When he moved back to the island he made good use of his knowledge of Western cuisine, to launch Hebrews Cafe on April 1 of this year with his brothers.
The menu he has created caters to both the local and expat clientele. You'll find the usual cafe fare, including soups, salads, sandwiches, pastas, and desserts, as well as a range of coffees. The highlight is their all-day breakfast menu that includes classics such as Eggs Benedict, sausages (pork and chicken) , and omelettes as well as the healthier muesli and oatmeal options.
We started off with their Cappuccino which came in a large cup. At Rs. 380, it was decently priced and the coffee made from beans from 'Soul Coffee', an ecofriendly and locally sourced coffee brand was nice, albeit slightly bitter, though this is easily offset with a little more sugar. Presentation wise, each cup comes with a design drawn in the foam.
Their Eggs Benedict came with two poached eggs, with the option of either bacon or chicken ham and Hollandaise sauce. We chose the chicken ham option. The poached eggs came with soft buns and presentationwise it was very simple.
The chicken ham made the dish a little too salty, but other than that it was delicious and filling if not spectacular. At Rs 600, this dish seemed value for money.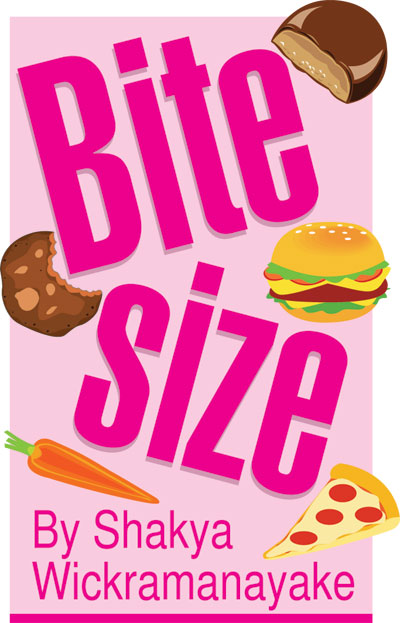 Finally we tried the Eaton Mess. This traditional English dessert, is essentially strawberries, broken meringue and cream. Our dessert came in a cocktail glass. The cream had a delicious sweetness to it, the crushed meringue pieces were incredibly soft and melted in your mouth, adding a crunchy element to the texture of the dish together with ripe and fresh strawberries. Though a simple dish, this was by far our favourite and a definite must-try if you ever visit Hebrews. At Rs 550 it's a little pricier than the rest of their desserts, but in our opinion worth it.
Overall we found the real attraction of Hebrews Cafe is its ambience. With its colourful and comfy interior, it seems like the perfect place to unwind, relax, and maybe even get some work done, since they offer free wifi. In fact they have a mural on one of the outer walls, to serve as a backdrop if you feel like taking photographs.
Hebrews also has ample parking space, so you don't have to worry about where to park. They also are planning on converting part of that space in front of the cafe, to a live action kottu and BBQ station, in the next month.
If you're living or working in the Rajagiriya area or its suburbs, Hebrews is a perfect place to spend a lazy Sunday or wind down in the evenings.
Address: No 1080, Sri Jayawardenapura Mawatha, Rajagiriya
Operating Hours: 8 a.m. – 10 p.m.
daily (Including Poya and public holidays)
Price range: Rs 500 – 1500
Contact no: 011 2889009 / 0763 923365
Follow them on: *Instagram: @hebrewscafelk
*Facebook: Hebrewscafelk