Talking of domestic cricket
View(s):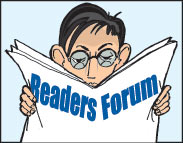 Since February 2017 the Clubs have had no Cricket and it would appear that efforts are being made to kill Club Cricket!
We keep hearing of an Emerging Tournament but no dates have been given or how the Tournament will be conducted.
The Premier Tournament is again scheduled to begin in November 2017 when there could be rain and this year we hear it is to be a three day Tournament.
The Super League last year was played over four days and the best team won by wining all it's matches outright. It is not possible to win outright in three days except when Sri Lanka plays India!!! We won Test Status and a World Cup Structure of no more than 12 teams. That is what is needed, not a bogus provincial structure.
I suggest you call a meeting of Clubs to discuss all future Tournaments.
We also await the outcome of the inquiry into the so called "match fixing" last season.
This is Michael J. De Zoysa in his personal capacity as a Cricket Lover.        M.J. De Zoysa