The victory of Pigera
View(s):

This article is part of a continuing series  on Sri Lankan history

King Rajasinghe decided to chase away the security armed forces stationed in Pitigaldeniya. This was necessary, for him to attack the Four and the Seven Korales. An individual named Panikkiar Mudalindu was placed in charge of this assignment.  In the meantime, the Portuguese decided to attack the armies of King Rajasinghe.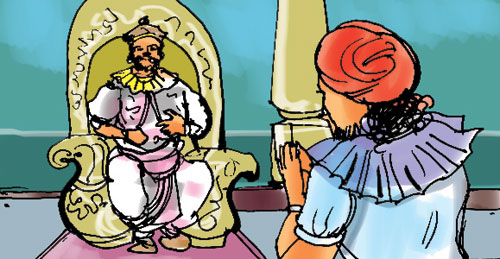 General Pigera was assigned this task. He decided to take up the challenge immediately and act forthwith. He marched to Kanampella, attacked Panikkiar Mudalindu and defeated him. He managed to chase away the Sinhala army.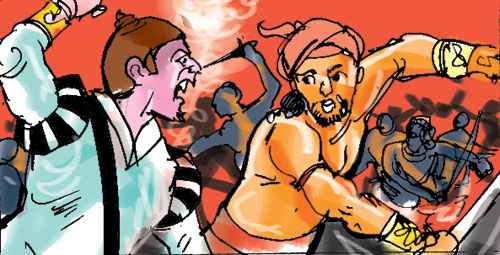 After this, Pigera went to Arandara.
He had to pass Alawwa, Bulathgamuwa, Sabaragamuwa and Ruwanwella to get to Arandara. Panikkiar Mudalindu, who was taking refuge there, fled through fear of Pigera. Then Pigera started attacking areas under King Rajasinghe.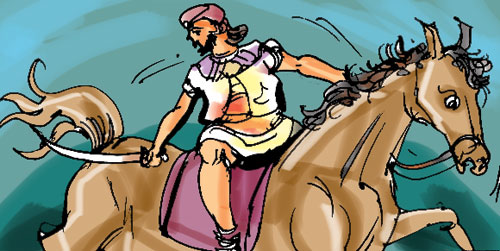 He continued fighting in this manner and went past Thumpane. Going beyond, he completely defeated the Seven Korales.
He then set up camp in Arandara. Finally he stopped in Mottapuli. King Rajasinghe, on his part, requested the Dutch to send him an army contingent, for his personal safety.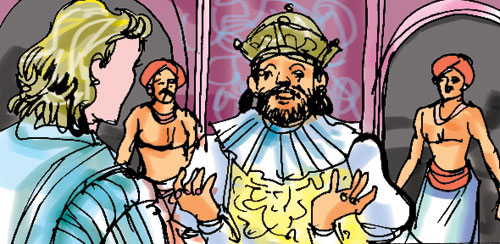 Now, both parties – the king and the Dutch, tried to take Pigera out from the place where he was. They decided to attack him together at once. The king marched his army and attacked Pigera's camp. But Pigera acted first. He attacked three disapatis (Government Agents) of the king and caused a lot of ruin.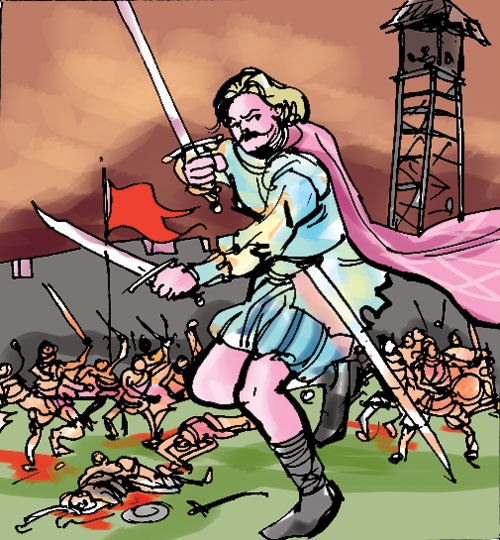 By Halaliye Karunathilake,
Edited and translated by Kamala Silva
Illustrated by Saman Kalubowila