Rajapaksa's UN visit: Ex-Lankan diplomat faces FCID probe
View(s):

A onetime top official of the Sri Lanka Permanent Mission to the United Nations in New York is to be questioned by the Financial Crimes Investigation Division (FCID) over alleged financial irregularities.This probe concerns an advance of more than US$ 50,000 drawn from the mission for expenses related to a visit by former President Mahinda Rajapaksa and entourage to attend the UN General Assembly.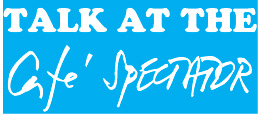 One such advance had been settled after five months with "irrelevant and incomplete documentation," an audit inquiry revealed. This amount, it has come to light, has been deposited by the mission into his personal account after funds were received from the Foreign Ministry in Colombo. After the bank in question had said it needed three to four days to encash such an amount the mission had issued two separate cheques of US$ 10,000 each.
Just three days before this transaction, the top official concerned had also accepted US$ 20,000 from the mission funds. A Foreign Ministry audit team, which conducted an examination of the accounts, had later recommended that limits be placed on ad hoc advance payments.
The audit team also examined different items of expenditure. One such instance was the payment of US$ 39,600 for the use of vehicles (for hours ranging from 16 to 24) during a visit to Texas by the then President Rajapaksa.
Among other expenses the official is said to have paid for are US$ 950 for meals for drivers, "expenses" in Washington DC for US$ 2,000 and tips for waiters US$ 350.
---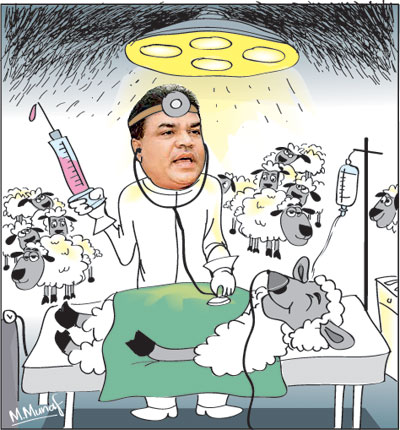 Harrison's ba-ba GM sheep
Rural Economy Minister P. Harrison has an ambitious plan to breed sheep in Sri Lanka.
He has proposed that 25 "breedable" males and 100 "breedable" females be imported at a cost of ten million rupees. The money is to be drawn from the 2017 budgetary allocations to his ministry.
Mr. Harrison has said the objective of his proposal is to "introduce new genes to the existing herds at the National Livestock Development Board (NLDB) and upgrade" their genetic pool. He believes that would help produce a number of "breedable" animals annually.
He wants the sheep to be located in NLDB farms and offspring of new arrivals to be given to private farmers.Minister Harrison has noted that "no animals were imported to the country after the early 1980s and no new genes were introduced. Thereby it is difficult to find good quality breedable animals in Sri Lanka."
---
Murder revisited: CID team off to Brasilia
Criminal Investigation Department (CID) detectives have started an inquiry into alleged murder by a now retired senior Army officer when he was serving in the Sri Lanka Embassy in a Latin American country.
The move follows a complaint made by a close relative of the deceased who had been serving in the once senior officer's residence.
CID sources said yesterday that a team of detectives will travel to Brasilia, the Brazilian capital for follow-up inquiry. These sources said formal official clearance was now being awaited.
---
Politico's don't- prosecute- me plea to bribery sleuths
A politico, known for waxing eloquent, was questioned by sleuths of the Commission to Investigate Allegations of Bribery or Corruption some months ago.
After the two-hour session ended, insiders say, the politico made a request that he be not prosecuted.
There are at least two more complaints, for which the politico is to be invited to make statements. However, how soon that would happen is not clear.
---
Arms depot: From Salawa to Panagoda
The Government is to construct a well-fortified Central Arms Storage Facility within the Army Cantonment in Panagoda at a cost of more than Rs. 658 million.
This is to replace the central facility that existed at Salawa which was gutted by fire causing extensive damage to the Army and private property.
The three-storeyed new building will be built within three years, a Defence Ministry official said.
---
After uniform vouchers, now shoe vouchers
School children, particularly those from poorer families in villages, were the recipients of free uniforms – the result of an initiative from the late President J.R. Jayewardene. The ruling coalition changed the scheme by providing students with vouchers through schools so they could go to a designated textile shop and obtain the uniforms. Needless to say, this scheme did earn for the Ministry of Education the displeasure of parents and students alike.
Now, Education Minister Akila Viraj Kariyawasam has come up with a proposal to provide shoes for poorer students. The move entailed suitable suppliers visit schools and obtaining the measurements of children and delivering the shoes thereafter.Now, Mr Kariyawasam wants to, instead, give vouchers to students needy of shoes. They will have to walk, sometimes bare feet, to footwear dealers, to get their shoes. His proposal will cost the government Rs. 511 million.
---
New Foreign Exchange Bill in conflict with Money Laundering Act
What is "commission of an offence" under the proposed Foreign Exchange Bill which will come for approval before Parliament?
Special Assignments Minister Tilak Marapana, a former Attorney General has been "instructed to study the views made by R. Paskaralingam (advisor to the Prime Minister)" and define the words.
The minutes of the Cabinet Committee on Economic Management (CCEM), which has assigned this new task, note that "a lengthy discussion took place on the draft Foreign Exchange Bill. It was reported that the words 'commission of an offence under the Prevention of Money Laundering Act No 5 of 2006' of Section 8(5) will prevent people bringing foreign exchange back to Sri Lanka which contradicts the real objective of the Bill."
The minute adds "It was also reported that the remittance must not be specified as US$ 10 million but can amend as one per cent from the total amount."
---
Unsolicited funds coming from Dubai finance company
An unidentified "Dubai based Financial Institution has offered concessional funding of US$ 500 million for the Treasury and another US$ 500 million for the National Savings Bank (NSB). The matter was discussed at a recent meeting of the Cabinet Committee on Economic Management (CCEM) which is chaired by Prime Minister Ranil Wickremesinghe.
The CCEM has noted that this is "an unsolicited proposal" and adds that "the local agent is requesting a letter of intent from the Treasury to proceed with the funding." It adds; "Committee approval was granted for Treasury to issue a non-committing letter of intent to the local agent of the Dubai-based Financial Institution subject to recommendation of the Central Bank of Sri Lanka."
---
Meethotamulla garbage dump victims to receive compensation
The Avurudu Day garbage dump disaster at Meethotamulla left 33 persons dead and their next of kin are to receive a million rupees each as compensation. The disaster also left 1,670 people (or 393 families) displaced, according to Disaster Management Minister Anura Priyadarshana Yapa. He is seeking Treasury funding to the tune of Rs. 29.7 million whilst the National Disaster Insurance Programme will pay Rs. 100,000 to next of kin of the diseased.
The National Housing Development Authority (NHDA) is building houses for those displaced. Those who cannot afford those houses are to be paid for the damage caused to their homes. To purchase household appliances, Rs 250,000 has also been paid. Evacuated families who do not have shelter received Rs 50,000 per month for three months.