Champika handling hi-tech projects to deal with garbage
View(s):

The Government is to make a call for Request for Proposals (RFP) for "design, build and finance" a waste disposal project to deal with garbage.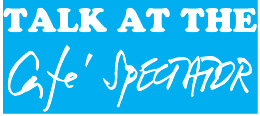 Colombo-based diplomatic missions will be asked to request firms specialising in this task in their countries to make proposals.
This is after the Cabinet of Ministers approved that such a project be sited at Aruwakkaru in the Puttalam area.
It was also noted at a recent meeting of the Cabinet Committee on Economic Management (CCEM) chaired by Prime Minister Ranil Wickremesinghe that the World Bank has offered "Technical and Retroactive" financing for the project for two billion rupees in the current year with four billion rupees more to be allocated next year.
The CCEM observed that South Korea's Dohwa Engineering Company has completed conceptual designs for "sanitary landfill and transfer stations at alternative locations at Aruwakkaru and Kelaniya." The CCEM said initial Environmental Examination (IEE) was submitted to the Central Environment Authority (CE) on June 12. The environmental approval is expected later this month.
Besides this measure, there are at least two different Task Forces to tackle the mounting problem of garbage in the City of Colombo and suburbs.
One functions under President Maithripala Sirisena whilst the second is being formed under Provincial Councils and Local Government Minister Faiszer Musthapha. It was in this backdrop that President Sirisena chaired a meeting of the Government Parliamentary Group. When the meeting began, he turned to Megapolis and Western Development Minister Patali Champika Ranawaka.
The President asked whether Mr. Ranawaka had any suggestions to offer on the issue of rising piles of garbage. The Minister replied that his Ministry had no mandate to deal with the subject. "I cannot undertake a task of this nature without legal authority," he declared.
President Sirisena said he would give him whatever powers he needed and asked the Minister to provide him a note listing them out. It was done and the Minister is now on the job.
His first task was to consult top officials of the Colombo Municipality to make an assessment of the situation.
Minister Ranawaka has said that he would clear the garbage piles within the Colombo Municipal limits. The resources of the CMC as well as the private sector are being used for this purpose.
---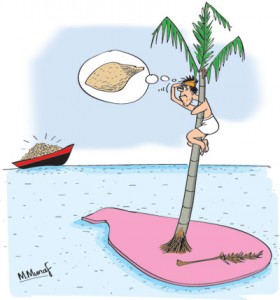 Import of coconuts on trial basis
A container load of fresh coconuts will be imported to Sri Lanka on a trial basis, the Cabinet Committee on Economic Management (CCEM) has decided.
This is for purposes of processing since local stocks are not sufficient. Based on the results of the trial, a decision will be made whether to import more stocks or not, the CCEM has said.
One wag was to say icily, "We are an island-nation that imports tinned fish. Now it is coconuts. When will we start importing tea".
---
Pre-poll moves to reduce cost of living
Impending local or provincial council elections, or even both, have prompted the Cabinet Committee on Economic Management (CCEM) to find of bringing down the cost of living.At Tuesday's meeting chaired by Prime Minister Ranil Wickremesinghe, measures to lower spiralling living costs formed the subject of discussion.
Senior Central Bank staffers were invited to make presentations. Deputy Governor Nandalal Weerasinghe was to note that during the late J.R. Jayewardene's tenure, inflation stood at around 30 percent. This came down to 25 percent under the late President Ranasinghe Premadasa. It was now in the region of 8 to 9 percent, he pointed out. Yet, he noted that there were hardships and pointed out inflation should be contained at four to six percent. High interest rates, slowing food production and the recent devastating floods did cause problems, he added.
Special Assignments Minister Sarath Amunugama said there was a strong need to bring down prices and thus lower living costs.
---
Former Army Chief moves out fast
Within a day of relinquishing office, Army Commander (now) General Crisantha Silva vacated his official residence, the General's House at Bauddhaloka Mawatha and moved into his private residence in Malabe.
Now Chief of Defence Staff (CDS), Gen. Silva is yet to move into the official bungalow of the CDS at Stanmore Crescent.
He is the second Army Commander to have quit his official residence upon ending his tenure. The first was General Lionel Balagalle.
---
International bids for ilmenite
The Cabinet of Ministers has rejected a proposal by Industry and Commerce Minister Rishad Bathiuddin to sell to a private party a large stock of ilmenite belonging to the Lanka Mineral Sands Corporation.
Instead, the ministers have decided that the Industry and Commerce Ministry Secretary should initiate action to sell the stock of ilmenite by calling for international bids. This is after taking into consideration the increasing trend of the price of ilmenite in the international market.
The Cabinet of Ministers has also asked Minister Bathiuddin to submit his proposals for the Corporation to produce value added. Such proposals, the Cabinet has directed, should be forwarded in the first instance to the Cabinet Committee on Economic Management (CCEM).
---
Extension for envoy in US
Sri Lanka's Ambassador Prasad Kariyawasam has received an extended tenure of service in the United States, until September this year.  Foreign Minister Ravi Karunanayake has granted this extension, taking into consideration the upcoming UN General Assembly sessions.
Though the UN is handled by the office of the Sri Lanka Permanent Representative in New York, bilateral meetings with heads of state attending the event have necessitated Mr Kariyawasam's presence.
---
Papa's sons override him to get BMWs
The papa who claims he is always fair and just was furious when he heard that his two offspring were using his official vehicle, a white BMW five series just like taxis. He ordered them not to get into that vehicle any more.
The somewhat miffed young men overcame the issue within days. They rang a businessman buddy, papa had appeared for as a lawyer. Soon the two were recipients of two white BMW five series vehicles, much like dada's vehicle.
With the new found wealth for which they did not have to pay, the two are now leading avant garde lifestyles.
---
Not 18, but only he is going to 'JO'
A handful of Sri Lanka Freedom Party (SLFP) pro-Maithripala Sirisena group members, the talk goes, want to leave and embrace the 'Joint Opposition'. In the Sinhala media, one of them was quoted as saying he was leaving with 18 others. But he was in for a shock.
His party bosses summoned him and put him through a series of questions. One was the names of the 18 who planned to leave. "I never said I was leaving with 18 others. I don't know who the rest are," he replied.
The shock came when he was asked a pointed question – Are you planning to leave. "Yes, I am planning to leave," he replied. Needless to say the leaders were shocked.