Minimum float requirement: A naughty-but-nice situation
View(s):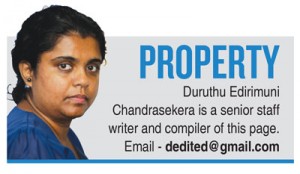 The Securities and Exchange Commission of Sri Lanka (SEC) is in the midst of a sword of Damocles-kind of dilemma following its decision to enforce a minimum float requirement on quoted companies that have been continuing in such a manner for more than three years.
The SEC announced last week that from July the Colombo Stock Exchange (CSE) has been ordered to start counting down naughty firms, but as a start they'll be placed on a "Watch List" granting them more time to reflect on their naughtiness. So the regulator is being nice.
"Companies found non-compliant with the minimum public holding requirement as of July 1, 2017 would be transferred to the Watch List on July 1, 2018 unless due compliance is achieved prior to that date, while others which become non-compliant following July 1, 2017 would be transferred to the Watch List within six months of such non-compliance or on July 1, 2018, whichever date is late," the SEC said in an announcement.
"Companies which become non-compliant on any date following July 1, 2018 would be transferred to the Watch List within six months from the date of non-compliance unless due compliance is achieved in the interim." The SEC approved minimum public float rules that represent the portion of shares of a listed firm that are in the hands of public investors as opposed to shares owned by a company's institutional shareholders last year.
The rationale for a minimum float is that a sizeable public float is a necessity to ensure a market that is fair, orderly and efficient, and introduction of a minimum public float as a continuous listing requirement is considered by all regulators in order to promote liquidity and ensure a better price discovery mechanism. But this hardly happened.
Now for hard statistics. Some firms' public float are dangerously low that there isn't a point in them being listed. Trade Finance (0.32 per cent), Asia Capital (5.13 per cent), Odel (2.49 per cent), Kotmale Holdings (0.49 per cent), BRAC Lanka Finance (0.24 per cent), etc are some firms that aren't compliant now.
Last year the CSE witnessed those not conforming to the minimum float rule complying with their major shareholders selling down. This kind of upset the market. But others are hanging in there wanting more time and a general 'don't care' attitude.
So the SEC seems to be in this middle ground placing those defiant ones on a "Watch List" which is the Default Board of the CSE. The SEC indicated that once companies are on the watch list, there will be market disclosures on what they intend doing about becoming compliant.
Why the SEC doesn't want to rap firms who aren't compliant is because it might hurt the sentiment in the CSE. Imposing the minimum float and de-listing of non-compliant companies would send a bad signal to foreigners as CSE's valuations will be messed up, according to one analyst. Now they are low and price to earnings are also low. So it's attracting the buyers – especially the foreigners, the analyst noted. If firms opt to delist it'll affect the market capitalisation, he said. But are some firms worth being on the CSE, others pose hard questions. It's always a two way street, they say.
The SEC statement said that the rules envisaging threshold requirements to be adopted on both an initial and continuing basis, took effect in January 2017, with a grace period of six months ending June 30, 2017 being extended to companies failing to comply with the requirement as of December 31, 2016.
"In keeping with the decision to introduce enforcement measures in respect of companies failing to comply with the revised rules on minimum public holding prior to June 30, 2017, the SEC approved policies including the transfer of non-compliant companies to a Watch List (Default Board)," the announcement said.
With firms swinging on indecisions, the SEC is pandering to their whims and fancies which again isn't a good signal, those who want firm rules say. But it's a catch 22 for the regulator who has been sitting with these rules for nearly three years.
"This enforcement policy has been introduced following the grant of a period of over three years since the initial introduction of minimum public holding as a continuous listing requirement in 2013 and a further grace period of six months," according to the SEC announcement. Analysts note that this extension of time is characteristic of the accommodative and perceptive regulatory approach adopted by the SEC, and takes cognizance of the need for a reasonable timeframe within which non-compliant companies may take remedial action with respect to public holding requirements.