The Portuguese trapped in the Fort of Colombo
View(s):

This article is part of a continuing series on Sri Lankan history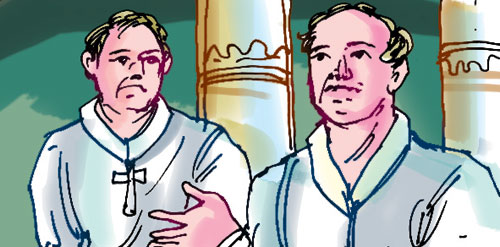 The people in Colombo, tried to stop the army from entering Colombo, by use of weapons. The soldiers who were in the city, were angry over this as they wanted the army that was arriving to enter the city of Colombo. Listening to the request of the Catholic clergy, the army in Colombo did not harm anybody.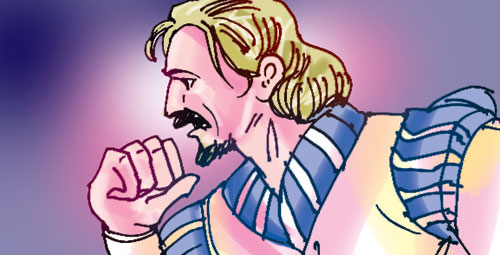 The armies that were arriving entered the city peacefully. In the meantime, Mascarenhas, who knew that all were against him, gave up his post. He obtained permission to enter the Dominican Seminary. Pigera on his part, kept a reasonable crowd to protect the city.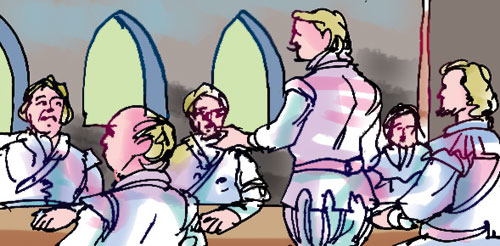 An assembly was held in Colombo. Â The participants were the senior priests of the church and leaders from the city. They wanted a council of three to be appointed in place of the General who was dismissed, and this Council to see to the administration of the country.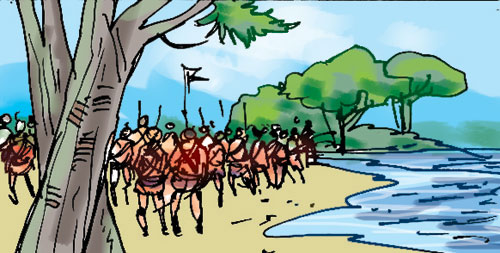 They confirmed the appointment of Pigera as the Captain General. As soon as this happened, Pigera entered the battlefield.
King Rajasinghe's army started marching towards Colombo. Pigera sent an army to Malwana to fight the army that was approaching. A Dutch mobile army that came from Negombo was stationed close to Colombo.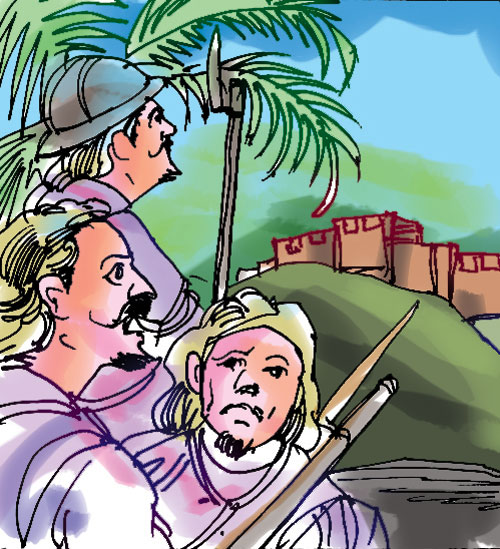 Pigera got ready to attack them. The mobile army that got to know that the troubles in Colombo were peacefully settled, turned back. But Pigera imprisoned them inside the fort and went on conquering the adjoining lands. He took the cinnamon that had been collected to give the Dutch, into his possession.
By Halaliye Karunathilake,
Edited and translated by Kamala Silva
Illustrated by Saman Kalubowila