A night market that entertains and connects
By Tarini Pilapitiya
View(s):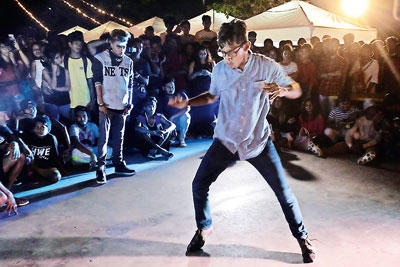 The Agora Night Market takes an average night experience and makes it memorable for the everyday Sri Lankan. Passionate vendors from far and near collaborate together to create unique and exciting experiences from food and beverages, arts and crafts workshops and invigorating entertainment (from live performances of acoustic artists, house DJs, dancers, standup comedians, graffiti artists, skateboarding etc.)
The unique quality of the Agora Markets culture is that customers can interact at 'activity stalls' which provide all the necessities from mini games, PS4 gaming, archery shooting rangers and much more allowing one to indulge in a night of fun.
The  Agora Night Market strives to cultivate an innovative retreat and a common space for businesses and customers to interact. Brainchild of Senura Nayanaka (22) Agora has created  quite a buzz.
Initially a mere idea floating around in Senura's mind for over a year, Agora patiently waited to be conceptualized. Senura an ardent enthusiast of sports and art , developed his passion from an early age taking part in kickboxing, swimming, dancing tournaments and competitions in his days at his alma mater Willesden College International. A hip hop and B-Boy dancer himself, Senura empathizes with creative talent that does not receive the opportunity to showcase their skills to a wider audience.
Keeping this in mind in 2015 Senura established the Agora Night Market as a creative hub in Colombo for talented youth  that have no current platform to present themselves. The name derived from ancient Greece – Agora meaning market place or a place for public assembly is described by Senura as a powerful namesake that creates the image he wishes to sustain in terms of his venture.
Taking place every saturday, the night market shifts  locations from Viharamahadevi Park to the Race Course (stay informed of the changing times and locations with notifications on their Facebook page). Starting generally at around 7.30 pm, the market goes on till 12am.
On a balmy evening  we explored  the inner workings of Agora and what makes this night market stand out among the plethora of evening entertainment in Colombo.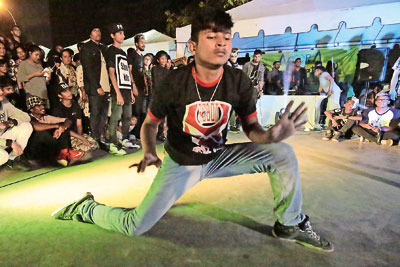 The most noticeable was the growing mass of people gathering around the event area. Some from the crowd were investigating stalls and some impatiently anticipating the arrival of a select few dancers for the upcoming dance battle.
The variety of smells from the barbeque to the noodles in a box stalls and the eye catching stalls from Adam & Ink tattoo  to random ones with clothes and batik looking fabric the market very clearly stood for the slogan 'Something for Anyone' – the inclusive nature hosting a variety of crowd demographics from families to young adults.
Rachel Rajkumar 24, the funky stylist from 'Rach's Mehendi and Nail Art' gushes about the event. Rachel has had quite a bit of experience working with other markets such as 'Colombo Hive' and the 'Colombo Hippie Market.' According to Rachel most of the vendors being homemakers, having permanent jobs or other commitments find it a heavy task to put in the demanding hours that some other markets expect of them.However, the convenient duration of hours at Agora with the guarantee of a large crowd allows vendors to put in flexible and feasible work hours.
On speaking to the other event goers most have come to know of the event purely from social media and word-of-mouth. Niroshi (25) a now proud veteran Agora market goer was initially drawn to the previous markets by the "chilled atmosphere" a staple adjective when describing the surroundings of Agora, and the live music. Her friend Amaya (23), a new comer to the market, speaks highly of Agora adding that its central location and the consistency of having a "regular night out every Saturday" were winning strategies for a young age group constantly on the search for settings to socialise. "It's nice to finally have a night out" Amaya adds "that doesn't burn a hole in your pocket."
Agora founder Senura mentions that at the night market "the entertainment factor is high" as every week the organizers attempt to keep the market fresh and energetic, branding it with a new theme and allowing guests to revel in the unexpected.
While he says he doesn't make a profit with the funds earned from the market he believes creating a platform for individuals to exchange ideas and connect to be much more rewarding.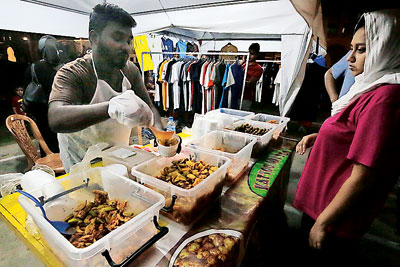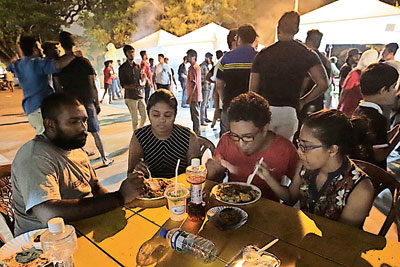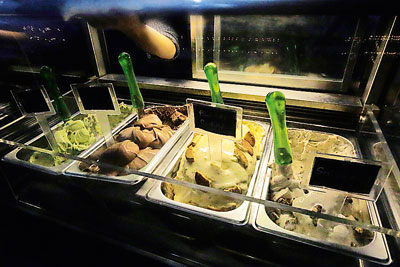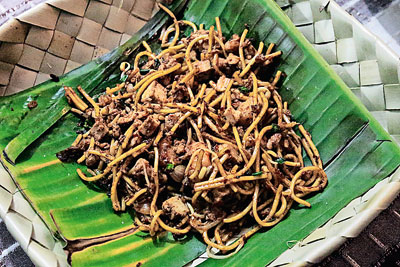 For information on Senura's upcoming events or to participate at the Agora Night Market -  contact Senura and his team at agora.srilanka@gmail.com