Local Rugby played by a few to thrill many
View(s):

What have the stars foretold for Rugby is the question, as the whiff of the New Year scent surround us in Sri Lanka. Round 1 of the Schools games in Division 1 were played to large crowds, which a clear indication that interest is much high. The other School games in the lower Division have little to offer, other than the hoarse shouting of a passionate few.

Just as much as Club Rugby is centered on, a similar situation prevails in Schools, with 8 to 10 that can stand to each other in competition. At least 2 of the 13 Schools in the top Division are diluting the competition by being there. One came though the system, while the other was given the opportunity, so as to avoid a legal tangle. Zahira is the only team that has been promoted from the lower Division and has shown it can battle the better known teams. Rugby stands where it is both at Club and School, while the others make the numbers or, may be because people think that it is the in thing. It is now close to a quarter century since the Union changed to include the formation of provincial unions. What really has happened to improve the lot of Rugby when the constitution says the governing body consists of provincial unions? It is well and good to talk about a 30,000 player base, but more important will be to ask what are they then going to do? The spread of the game is good and we see many news items of the promotion of Rugby using World Rugby: "Get into Rugby" (GIR). GIR as in most parts of Asia are delivered as community Rugby, which encourages anybody to get involved. But those involved in leading are trained to impart a learner-centered programme. Otherwise, it will be like what it is now. Eight Clubs and possibly 10 Schools equal among themselves, but making mistakes that effect continuity of the game.

You can buy an elephant if you have the money, but you cannot make use of the elephant, if there is no mahout; the elephant man who knows how to handle an elephant. Are trying to buy the elephant, but do not have people who can handle the elephant. The problem is compounded when you do not have the money to buy an elephant.

Hopefully, Saturn (henehura) will transit out of the Rugby house and sunshine may beat in the coming year. The question will be whether the Baboon will leave the circus, making a less of a burden on the purse. Baboons in a circus always draw attention by some erratic behavior. For decades, scientists thought that most primates could not produce vowels, sounds fundamental to human speech. That's because non-humans supposedly lacked the necessary vocal anatomy. But now, researchers report that Guinea baboons, monkeys that inhabit the forests and savanna of West Africa, make 5 vowel-like sounds, similar to those used by humans. On the other hand, Monkey Talk is open source Automation tool for Android and iOS. Monkey Talk is a simple-to-use tool with incredible power. Whatever the talk is, whether it is more to do with non evolution or lack of sophistication, Rugby in Sri Lanka is stagnant. Despite the much talked provincial representation being almost nonexistent, with almost reaching 25 years are the same. Schools too have little to offer.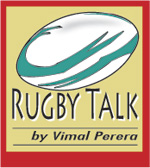 As I have said earlier in this article, there are only 9 or 10 Schools that could stand up to each other. Prince of Wales and DS Senanayake Colleges are disappointing, with them standing miles behind the others. What has happened to teams like Kingswood, Lumbuni, Ananda as well as Vidyartha, who were once at the top level. Zahira is the only team in recent times that has climbed to Tier 1 and shown they are worth being there. Science is having its fare share of worries this year. In Schools Rugby, the crowds display whipping emotions, but Rugby does not seem exciting. Ball handling has been a bane that prevents more working and running. Dropped and or erratic passes have taken more discussion than it should.
Trinity has scored 44 tries in 5 games, while Isipathana has 35 tries from 6, according to the table published. Zahira and St. Anthony's Kandy have scored 23 tries each in 5 games. The question is whether the tries scored is adequately reflected in calculating the points table. Take the case of Zahira and Anthony's — 23 tries each, but where do they stand. May be we should have more bonus points by increasing the points for a number of tries than limiting it to 4. To substantiate above, you only have to look at the try scorers Trinity, Isipathna, Zahira and Anthony's.
The running Trinity will have its hands full in Round 2, as they have to play the other running team Pathana. That I think would be the match to watch. Royal so far has not shown a try-scoring potential, though they have only lost one match and probably, would head the table or be 2nd, unless they lose to the Antos. It is reliably understood that the move to pay referees, the new ones, Rs 1,000, has been shelved.
The Sunday Times learns that the suggestion to pay referees Rs 1,000, and that, they get paid only after 25 matches, has been shelved. Where there are around 700 matches in a year, with around 60 active referees, it would have taken over 2 years for a referee to be considered for a better remuneration. What somebody forgot is that, with coaches paid high and schools expenditure being high, the referees would have become vulnerable and exposed. This would have been more at junior games where coaches would have to show performance, been lured to entice referees who are open to be exposed, as they cannot meet the expenses. These type of proposals when put forward, needs more logical analysis, than the dinosaur thinking which made the huge animal extinct; not adapting to change. A baboon would never understand that, but the monkey is a wiser animal. Let us make monkey talk as in the new generation mobile applications.
Vimal Perera is a former Rugby Referee, coach and Accredited Referees Evaluator IRBÂ