Gin-Nilwala diversion project: Rs. 4.1 billion paid to Chinese firm but no work
View(s):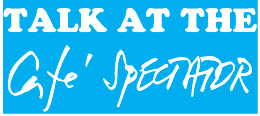 Payments amounting to more than Rs. 4.1 billion have been made to a Chinese contractor for the Gin-Nilwala Diversion Project, but no work has been carried out, Finance Minister Ravi Karunanayake has told ministerial colleagues.
In a note explaining the current situation over the project, he has said that a Committee of three senior officials had conveyed the copy of a report to the Department of National Budget in July last year. In terms of that, payments were made on December 30, 2014 Rs. 998,576,311, on January 6, 2015 Rs. 2,000,342,335 and January 7, 2015 Rs. 1,003,136,336. This had totalled Rs. 4,011,054,982.
How such a huge amount was paid to the contractor and those responsible in the Ministry of Irrigation and Water Resources Management have become the subject of an investigation by the Financial Crimes Investigation Division (FCID). They are now recording statements from the officials concerned.
Noting that the present Irrigation and Water Resources Management Minister had forwarded a Cabinet Memorandum in July last year on the project, Mr. Karunanayake has noted that there is no reference in that to another memorandum dated February 16 last year.
In that, the Minister had sought approval to resume the project and urged the Finance Ministry to expedite negotiations to obtain credit facilities from the Exim Bank of China. Mr. Karunanayake has added that the "…Cabinet of Ministers was informed that even though a commercial contract has been signed with China Camce Company Limited, it had not become effective as finalisation of the loan agreement with the Exim Bank of China, which is one of the main conditions for Engineering, Procurement and Construction (EPC) contract, has not been fulfilled."
Now, Finance Minister Karunanayake has sought ministerial approval to appoint a "Special Committee" comprising senior administration, finance, engineering and contract law officials to study the developments. They are to ascertain whether the contract agreement where payment has been made could be implemented without any additional cost to the Government. The Committee will also study the "negative impact and costs" if one party wanted to terminate the agreement unilaterally.
In keeping with the FCID investigations, Minister Karunanayake also wants the Committee to ascertain whether "those officials involved have violated any financial regulations, government procedures and circular instructions."He also wants to determine whether the advance payment could be recovered without any adverse implications.
An official source said yesterday that the FCID probe came at the instance of a senior police official dealing with personal security. "Though funds were paid, no action has been taken to pursue the matter further. Thus, the chances of anyone benefitting from the advance payments was highly unlikely," the source pointed out.
---
Former SLAF chief to Afghanistan
Former Air Force Commander Air Chief Marshal (Rtd) Gagan Bulathsinghala will appear before the Parliamentary High Posts Committee which examines suitability of persons appointed to state service and state corporations.
This is after he was named Sri Lanka's Ambassador to Afghanistan.
---
Utter confusion over abortive day of mourning
There was utter confusion this week as the Government tried to decide whether or not to declare the occasion of former Prime Minister Ratnasiri Wickremananayake's funeral on December 31 as a National Day of Mourning.
The saga started sometime in the morning of Wednesday, December 28, when the Home Affairs Ministry announced that yesterday would, indeed, be a National Day of Mourning.
This would mean that all bars would be closed till midnight on New Year's Eve and that the hospitality industry would be barred from serving alcohol to the thousands of revellers who would be out on the town that night. This was hardly going to invoke blessings upon the recently departed.
This unpleasant reality seems to have dawned rather quickly on the Home Affairs Ministry because shortly afterwards it was announced that the National Day of Mourning had now been shifted to December 30. But the country barely had time to let out a collective sigh of relief. A few hours later, the same Ministry stated that there would be no Day of National Mourning at all—only a funeral for the late Mr. Wickremanayake with State honours!
Home Affairs Minister Vajira Abeywardena had the decency to sound sheepish when contacted for an explanation of these bizarre events. He confided that when the first decision was taken that morning, there had been insufficient time to coordinate with the deceased's family. He did not explain how, or why, the date was advanced but said the final decision was made because Mr. Wickremanayake's next-of-kin did not wish any inconvenience upon the public.
Economist Deshal de Mel had this to say on Twitter about the administration's wavering: "Maybe GoSL can declare it a 'National Day of Somewhat Upset' if not outright mourning."
---
Palestine issue: Smart move by Rajapaksa
The passage of the United Nations Security Council resolution reiterating that Israel's settlements in occupied Palestine are a violation of international law has some political importance to Sri Lankan politicians also.
No sooner the resolution was adopted on Friday December 23, with the United States abstaining, than former President Mahinda Rajapaksa telephoned Palestinian ambassador Zuhair Hamdallah Dar Zaid to congratulate him and express his happiness. The former President, who was once the president of the Sri Lanka-Palestine Solidarity Movement, asked the ambassador to convey his warmest congratulations and best wishes to Palestine Authority President Mahmoud Abbas and the people of Palestine.
In political circles, the former president's gesture was seen as a smart move aimed at winning over and placating the Muslims, most of whom did not vote for him at the last presidential election because of his failure to check the activities of anti-Muslim groups. And, Mr. Rajapaksa is not politically naïve not to know that the Muslims are expressing their displeasure at the present government also because it abstained from voting when a pro-Palestinian resolution was taken up at a UNESCO meeting in October.
---
Pay more, wait longer at BIA
From today, embarkation tax for international flights originating from the Bandaranaike International Airport (BIA) will be Rs. 7000 or US$ 50.
On top of that, passengers have been warned that they should turn up five hours ahead of a flight. This is in view of repairs now being carried out to the runway.
As one irate passenger pointed out, it would take him six hours or more to fly to the South Indian City of Chennai – a flight lasting 55 minutes.
---
Lady director removed from five star hotel board
The Treasury has removed a lady member from the Board of Directors of a leading tourist hotel in the city where it holds the controlling interest.
The surprise move came last week. Her appointment to the position, it was claimed earlier, was part of a settlement over issues related to the hotel.
However, a Treasury source said yesterday they had the legal authority to make the change.
---
Unlike Trump, Sirisena highlights climate change in New Year message
The major highlight of President Maithripala Sirisena's message for 2017 is on global warming.
Though some world leaders like for example US President-elect Donald Trump have pooh-poohed the dangers of global warming, Sirisena firmly believes in what it portends.
He said, "The adverse effects of climate change show us the imperative need to be prepared for weather uncertainties. We have to be determined this year to live with nature and not above or against it."
Of course, there is also another message Mr. Sirisena is delivering. The Cabinet of Ministers has been repeatedly warned of an impending drought that could hamper paddy production and lead to a rice shortage. Ministers have decided that the public should be kept informed of the situation from time to time.