Envoy offers 'spending money' to two VIP politicians
View(s):

One would have thought it was only the rich Arab sheikhs who distributed hundred dollar bills to the needy when in Sri Lanka. Much the same way political campaigners handed down handbills.

These scenes play out now and then when tourists from West Asia visit resorts in the south. Some visit mosques in the vicinity for prayers and are generous with what they have.
Now comes the news that the envoy of a Far East Asian nation, very much in the business scene here, is doing the same thing. Of course, the money he is offering is not from his wallet but comes from his masters in the fast developing capital.

He offered a US $ 100,000 to a leading politician in the country. To make it appear it was not a bribe, the man said it was for his Foundation so he may do what he wished with it. The politico snubbed the envoy. He said he was born to a reasonably comfortable family and did not have any Foundation. Then he went on to give him a lesson on Lord Buddha's teachings about thanha or greed and that the purpose of life is to do good things and acquire merit for the after-life.

Not to be deterred, the same offer was made to a key minister. He also replied that he did not have a Foundation and thanked the envoy for the offer though he made clear he would not take it.

One wonders why the two senior ruling party politicians did not report the envoy to the Bribery Commission. Maybe he has diplomatic immunity. On the other hand, maybe the anti-corruption czar of his own country is having a good laugh at what's happening in Sri Lanka, what with the many projects that the country is undertaking.

Did the two who refused know another side of the story? It is not immediately clear. Whether it is altogether true or not is unclear. The same envoy told a Sri Lankan confidante that when a project is discussed with a Sri Lankan politician, the first question was how much he or she would get. The next was how much the party would receive. The country came only a poor third, he lamented.
---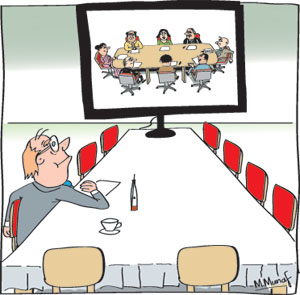 Remote-controlled  diplomatic relations
The Cabinet of Ministers has approved a proposal by Foreign Minister Mangala Samaraweera to appoint non-resident envoys to represent Sri Lanka in countries where there is no representation.
These envoys will have a desk in the Ministry of Foreign Affairs and will work from there to the country assigned to them. They will make a minimum of three flights a year to the country concerned.
The new arrangement is modelled on the lines of the practice in Singapore.
---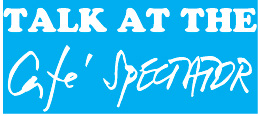 President, PM politely rap Navin
President Maithripala Sirisena gave some polite advice to the Plantation Industries Minister Navin Dissanayake at last Tuesday's ministerial meeting.
He said if Mr Dissanayake had issues with his ministerial colleagues, he should raise them at the meetings of the Cabinet of Ministers. He said it was inappropriate to go public with threats of resignations.
Mr Dissanayake had threatened to resign if US$ 60 million from the Tea Shakti Fund was to be taken over by the Treasury. The Finance Minister's position is that the Tea Shakti Fund was money collected from tea exporters, but should be in the country's Consolidated Fund handled by the Treasury. Prime Minister, Ranil Wickremesinghe followed President's remarks. He appeared angry and declared Ministers should not resort to such behaviour.
President Sirisena has asked that the dispute over the US$ 60 million Tea Shakthi Fund be discussed by Minister Dissanayake with Finance Minister Ravi Karunanayake.
---
Book allowance for judges
The Cabinet of Ministers has decided to pay a book allowance to Judges. Initially it will be for Judges of the High Court for a limited period and will be later extended to others.
---
Website sued for  Rs. 100 million
A VVIP politician's sibling has sued a website for Rs 100 million on the grounds that he was falsely accused of corrupt activity.
---
Crackdown on spirit fuelled behaviour of SriLankan crews
SriLankan Airlines flight crews have been warned that random testing for alcohol and drugs will be carried out on them at base and overseas stations with immediate effect.
This is the direct outcome of the August 19 incident in Frankfurt. Flight UL 544 took off 15 hours late after it was disclosed that the pilot, Captain Upendra Ranaweera failed a breathalyser test. A total of 259 passengers were booked to fly to Colombo. They will each be now entitled to 200 Euros in terms of European Union regulations where flights are delayed beyond seven hours.
The captain's state of intoxication was first detected by two senior First Officers Nuwan Gunaratne and Shane Livera who were assigned to the flight under the command of Captain Ranaweera. They had reported the matter to Airbus 330 Chief Pilot Captain Pravin Wettimuny. He had advised that Captain Ranaweera be subjected to a check at the Health Centre at Frankfurt International Airport.
There, a breathalyser test showed that he was far in excess of the permitted alcohol level. One source said the breathalyser test showed a 1.7 % alcohol level. The source said if the detection was made after he entered the cockpit of the aircraft he was to fly, he would have been liable for arrest and would have faced criminal charges. European Union laws in respect of passenger safety are said to be among the strictest.
In "Flying Staff Instructions" sent out on Thursday, August 25 Captain Wettimuny has said that the SriLankan Airlines alcohol limit, authorised by the Civil Aviation Authority of Sri Lanka (CAASL) through a breathalyser test is 0.02 percent. Through a blood test, he has pointed out the approved limit was two milligrams of alcohol per 100 millilitres of blood.
Refusal by an employee to undergo the testing process, Captain Wettimuny has said, would be considered "a breach of the Alcohol and Psychoactive substance testing policy and will be considered a positive test result."
---
Eco-tourism zone at Rumassala
Sri Lanka Ports Authority lands at the well-known hilly forest area Rumassala, west of the natural harbour in Galle, are to be converted into an eco-tourism zone, the Cabinet of Ministers has decided.
The Ministers have decided to direct the Ports and Shipping Ministry Secretary to carry out a feasibility study with special reference to environmental aspects.
For this purpose a committee comprising representatives of the Central Environmental Authority, Department of Wild Life Conservation, Department of Forest Conservation, Coast Conservation Department, Sri Lanka Tourism Development Authority, Urban Development Authority and the Galle Heritage Foundation is to be appointed.