The Phoenix in the Lions rising from the ashes
View(s):

My dear Angelo and the Team,
I am writing to congratulate you on your magnificent — if somewhat surprising — win over Australia in the test match in Kandy yesterday. You have confounded the pundits and defeated the team which was crowned world test cricket champions just a few days before the game began!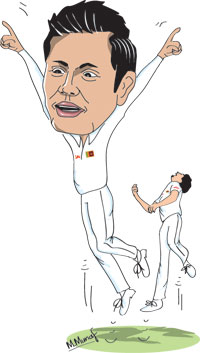 In terms of how important it was, I think many people might consider it as important as winning the World Cup against the Australians twenty years ago. I am sure Captain Cool wouldn't mind the comparison — although he wouldn't want any of the credit going to Thilanga or Sri Lanka Cricket.
The statisticians tell us that this is the only the second occasion that we have beaten the Kangaroos. Apparently, we couldn't even do it even when the 'great' Mahela and Kumar were playing together. But that is not the reason why yesterday's win ranks among our greatest sporting triumphs.
You had only just returned from a horrendous tour of England. On that tour you didn't win a single game and the only games you didn't lose were the ones which were abandoned due to bad weather. Critics were comparing us to Bangladesh and Zimbabwe and speaking of a 'second tier' of test teams.
The knives were out. Everyone was blaming someone else for the disaster. Some blamed Sri Lanka Cricket. Others said the selections were poor. Some of them were even questioning your suitability to remain as captain of the team. It is surprising Wimal didn't call it an international conspiracy!
Even former captains — the so-called 'gentlemen' who wanted to play in the Indian Premier League instead of representing their country in England — were offering their two cents worth. Perhaps to just rub it in, they recalled how they used to captain the team and win matches for their country regularly.
I can only imagine how discouraging all this would have been for you and the team. After being thrashed by England in no uncertain terms, you were preparing to take on the Number One team in the world. Very few people — except yourselves — would have given you even half a chance.
Then came Murali. We thought he was our champion, mascot and icon, the man whom an entire country defended against, yes, the same Australians. He had done so much for us that we even felt obliged to name the trophy the series was being played for, in his honour along with Shane Warne.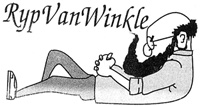 We were told that Murali was being paid twenty thousand dollars for coaching the Australians to play against us. When Sri Lanka Cricket said they were disappointed, much was made about the fact that Sri Lanka Cricket was a den of thieves. That is true, but surely two wrongs don't make a right?
Even two of our recently retired captains — the same people who wanted to play in the Indian Premier league instead of representing their country in England — rose to defend Murali. Others said that Murali was simply doing his job and earning his wages — forgetting that he was doing so against his country.
Murali had become the issue. Everyone had forgotten that there was a game of cricket to be played against the world champions. The only 'scores' we got from Kandy were the number of court orders against Mahinda maama's Paada Yaatra. They had written you off even before a ball was bowled.
Looking back at what happened yesterday, I wonder why the Aussies get it wrong, whenever Murali is involved. The last time they tried to 'chuck' him out of the game, it fired up Captain Cool and his team and they ended up becoming World Champions beating the Australians in the final.
Maybe this time around they decided to play it safe. So, they decided to get Murali on their side by offering him a packet of money he couldn't resist. What they didn't realise was that once again it would motivate your team to play the game of your life and defend your country's honour.
Some say that Murali would have double-crossed the Australians. He could have taken their money and taught them the wrong tricks. I won't dismiss that theory because whatever it is that he taught them, they didn't play our spinners well. Little wonder that we didn't recruit Murali as our coach!
Angelo and the team, I think the country owes you an apology for losing their faith in you. We know that one win, however great, doesn't mean much. It can go horribly wrong next week in Galle. Even then, you have proved that despite Sri Lanka Cricket, cricket in Sri Lanka still has hope.
Yours truly,
Punchi Putha
PS – Through all this controversy over Murali, a humble man who was in Murali's shadow for most of his life, a man who doesn't brag as much as Murali does, played his role to perfection and was the architect of our victory yesterday. Surely, the time has now come to rename the trophy that Sri Lanka and Australia play for as the Herath-Warne trophy?