Wildlife officers scoff at air rifles – 'like toy guns'
View(s):

A Government minister wants air rifles issued to guards at the country's nature reserves to cope with poachers.  Sustainable Resources and Wildlife Minister Gamini Jayawickrema Perera has said in a memorandum to his colleagues that poaching has been on the rise and pointed out that the print and web media had reports on this.

The rifles, he has pointed out in the memorandum headlined "WEAPONS MADE OUT OF AIR POWER," would ensure the protection of wildlife. He has noted that some of the poachers have been arrested and are facing prosecution.

The move has not pleased many of the guards protecting nature reserves at the risk of their own lives. One of them who did not wish to be identified for obvious reasons said, "This will embolden the poachers further." In almost all instances, the poachers have used shot guns. One had in fact killed a guard just months earlier. "It would be still better if they give us toy guns," the guard said rather sarcastically.
---
Angry SriLankan pilots lash out at lounge issue
Placing the Business Class lounge out of bounds for SriLankan Airlines pilots has put them at loggerheads with their management. Airline Pilots Guild of Sri Lanka (ALPGSL) President Renuke Senanayake has said in a strongly worded letter to SriLankan Chairman Ajith Dias that if cost cutting in the debt ridden national carrier was the reason, it is confounding that the national carrier "sponsored a VIP hospitality suite at Lords (Cricket Grounds in London) for a few select individuals, during the recently concluded Sri Lanka Cricket tour of England."
In addition, the APGSL chief has said that "SriLankan Airlines sponsorship of Everest expeditions and mountain bike races have left many within the Airline as well as the general public, questioning the commercial logic of extravagant spending such as this and resulting gains, if any."
Here are highlights of Captain Senanayake's letter to Chairman Dias:
"The fact that we are entitled for Business Class travel as per industry norms, but not for the lounge facility defies any rational thinking, especially since we have been entitled to this privilege for decades; including the period when we were under Emirates management. Coincidentally, it has been stated by numerous Government Officials that this period had been a profitable one, despite many internal and external controversies and disputes……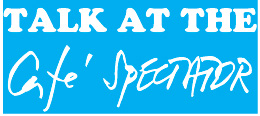 "Since the start of your tenure in leading this Company, we have had a positive outlook on your Management, despite certain key appointments being debatable and mounting criticism in general. However, this new policy proves that irrespective of the dire straits we find ourselves in, the higher Management will always, first and foremost attempt to seek-out a benefit or privilege to retain or better for themselves, whilst depriving it from deserved staff who have rightly enjoyed these few and frugal entitlements for decades. If the intent of this new policy was cost savings, it should have been implemented by example, commencing from yourself as the Chairman, your Board of Directors and down.
"The mere fact that even on vacation, you and the rest of the Board Members together with your families can avail yourselves of this facility, only serves to display the integrity of your Board. It is therefore unfortunate that I must openly highlight the fact that a majority of the beneficiaries as per the new policy are in fact political appointees, with less time served in the Airline than most other staff who have stood by this Company, through the test of time.
"Despite years of uncertainty and the fiscal abyss that SriLankan Airlines is now being portrayed as; mainly highlighted by yourselves and the Government, many previous Boards of Directors and Senior Management Teams have never infringed upon the few deserved entitlements afforded to the rightful staff. It is therefore ironic and in fact, astounding that you are responsible for this action when you; subsequent to your appointment, and the immediate past CEO, Mr. Rakitha Jayawardena, are clearly on record; at the very first meeting held with the ALPGSL at WTC, stating that you will ensure that Pilots are restored to their past glory and placed at the rightful place within the structure of the Airline……
"The lounge at BIA is also used by our Pilots during extended ground times in between flight patterns and significant delays, as a fatigue mitigating measure. We must therefore insist that these flight patterns are reconsidered, reviewed and rescheduled with immediate effect.
"Most of our Members may consider this move by you as a means of provocation with an ulterior motive, leading to a sinister end. May I once again remind you that to create internal strife and dissatisfaction amongst staff at a crucial juncture such as this, is clearly not in the best interest of our Airline..…
"We urge you to reconsider this as a matter of priority failing which, we will be compelled to inform all Pilots that non-availability of the Business Class lounge during delays or combined patterns is against the agreed fatigue mitigating practices, and as such, to not undertake any similar duties/flights till this issue is resolved, effective from 15th July 2016."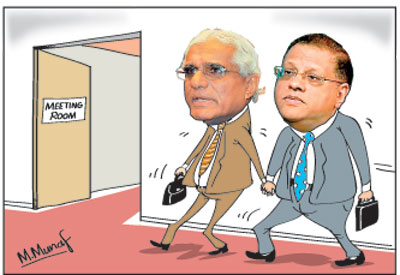 ---
Mahendran also at Economic Affairs meeting
Two invitees to Thursday's meeting of the Economic Affairs Committee of the Cabinet of Ministers were conspicuous by their presence.
One, whose presence was understandable, was the new Central Bank Governot Indrajit Coomaraswamy, and the other – was his predecessor, Arjuna Mahendran. They were both, present by invitation.
Chairing the meeting was Prime Minister Ranil Wickremesinghe.
---
Coal: Minister exposes cold facts
Every tender for the supply of coal to the Lakvijaya (Norochcholai) power plant has been riddled with irregularities, according to Minister Patali Champika Ranawaka who served as Minister of Power and Energy.
In a two-page letter to President Maithripala Sirisena dated August 13, 2015, he makes some interesting revelations. He said the first tender for the procurement of coal was floated in 2009 and the tender was awarded to Noble Resources International (Pvt) Ltd of Singapore.
Whenever the term of the annual supply contract ended, retendering of coal supply contract, he has said, was initiated by Lanka Coal Company and his former Ministry. "At each of these efforts, appeals were made by prospective bidders against the successful bidder and the tender was referred to the Procurement Appeal Board (PAB)," he has revealed. He has noted that "as a result, the same party has been supplying coal since the commissioning of the power plant in 2011.
"Under these repeatedly dubious circumstances when I assumed duties in January 2015," Ranawaka says "…I gave clear instructions to my officials that the tendering process that had been already started must end in a successful bid evaluation process and coal should be procured at the minimum cost for the national economy…"
Minister Ranawaka had then called for the cancellation of the recommendations made by the PAB at that time and to restrict supply contracts to one year.
---
Politico won't get control over media outfit
Those involved in alleged acts of bribery and corruption by the previous administration are still under probe over acquisition of wealth. Most are awaiting indictment in courts.
One politico in the Government was keen to take over a media outfit which had functioned under the young son of a former prominent politician. He would do so only if it is proven in court that this prime property would be confiscated by the Government, he said.
However, the politico was making his claims. When he made the appeal to his own boss, it was promptly turned down. "There is no way you can have it," the boss exhorted.
A visitor who heard the conversation was to remark that the politico neither had karunawa (kindness) nor daya (pity).
---
Ranil, Rajapaksa in long wedding dialogue
It was the wedding of his classmate's daughter though the duo now sit on different sides of the House.
Prime Minister Ranil Wickremesinghe turned up at the Colombo Hilton to meet and greet 'Joint Opposition' leader Dinesh Gunawardena.
Young Yadamini Gunawardena was marrying Samanmalee Sakalasuriya, a member of the Western Provincial Council. Former President Mahinda Rajapaksa was an attesting witness.
As the wedding progressed, both Rajapaksa and Wickremesinghe were seen engaged in an intense discussion.