What you could have done
View(s):

David Cameron
My dear David Cameron,
I thought I should write to you because this is a time when the whole world is talking about why your country voted to leave the European Union. You had campaigned long and hard to keep Britain in it and the verdict of the people must have come as a rude shock to you.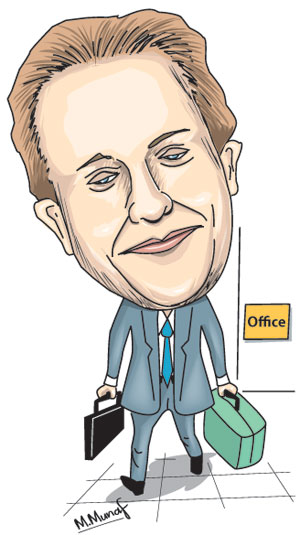 What came as a shock to us was your announcement soon after that saying you would resign as Prime Minister and that you had already spoken to the Queen about it. Surely, David, you wouldn't want to give up the top job, in your second term of office at that, just because you lost a silly referendum?
You missed a trick there, David. What you should have done when you realised that the referendum result was not going your way was to summon your Attorney General, Police Chief and Elections Chief and order them to cancel counting the rest of the votes. Unfortunately, you didn't do that.
I think you also made a mistake by calling for this referendum in the first instance. If you asked me for advice I would have told you to never ever call for elections that are not necessary. Once you are in office, if you call for elections too early or hold polls that are not necessary, you tend to lose.
You didn't campaign well either, David. I know this was not a general election and only a referendum but instead of fighting it on issues and principles, you should have made a million promises, given away alarm clocks to voters and opened the doors of No. 10, Downing Street for dinner parties.
Don't get me wrong, David. It is not that we are unhappy to see you go. You will excuse me for saying that we don't have fond memories of you. We remember you only as a big bully who was trying to tell us what to do with our own affairs, especially after we won our war against terror.
You were lecturing us on human rights and demanding inquiries into alleged 'war crimes'. At least we were fighting our own war,
David. What was your country doing in Iraq, for instance, bombing civilians just because Uncle Sam asked you to, looking for non-existent weapons of mass destruction?
Remember when Mahinda maama hosted the Commonwealth summit here and invited you because, after all, your country is the common link between Commonwealth countries? Instead of accepting that invitation gracefully, you then began behaving as if our little island was still a British colony.
Sure, there were people in your own country asking you not to attend the summit but instead of handling the matter diplomatically you tried to be a hero by announcing you will travel to Colombo because you were not happy with how the war ended and wanted to have some 'tough conversations'.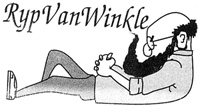 Matters got worse once you arrived here. At the summit you were ignoring your hosts and behaving as if you were the boss. You then undertook a visit to Jaffna. Of course, there is nothing wrong with that but after travelling there you again began to lecture us on how we should run our nation.
You even set us a deadline to investigate what you claimed were 'war crimes', threatening to take the matter to the UN. That was hardly being a courteous visitor, but then, neither were your ancestors when they visited us in 1815 though no one talks about what they did to our human rights back then!
So, David, you can rest assured that few people in this paradise of ours will be sorry that you will be gone. We were a little surprised though at the arrangements you have made: while you said that you will be resigning, you also suggested that you will be staying in office until your successor is chosen.
Had you only asked us, we could have given you a better plan. They could have 'suspended' your Premiership until someone held an 'inquiry' into the outcome of the referendum. Once the inquiry is over, you get your job back. That is what we do over here – at least for Governors of our big banks!
It is every leader's aim to leave his mark in history. Yours will be as the man who caused the breakup of the EU. Your actions may even lead to the breakup of the 'United' Kingdom because Scotland now wants another referendum. Ah, aren't we happy that we didn't take your advice about our own war!
David, we hope you enjoy your retirement whenever you decide to call it a day. I also hope you retire well and truly, instead of returning to Parliament as a backbencher and then trying to get a rag tag bunch of MPs to support a bid to return to office. That is quite humiliating and not worth the effort!
Yours truly,
Punchi Putha
PS: David, there is a lot of speculation that you got the timing of the referendum seriously wrong. They say that is why you lost. By any chance, while you were deciding when to hold the referendum, did you consult a chap called 'Sumaney'?