National Trust launches book on flowering plants
View(s):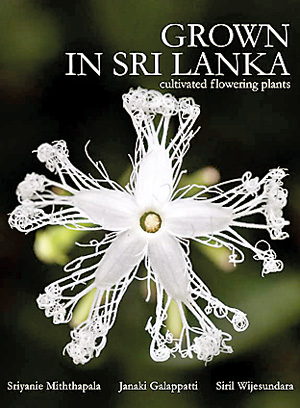 The latest publication by the National Trust of Sri Lanka -the book 'Grown in Sri Lanka: cultivated flowering plants' by Sriyanie Miththapala, Janaki Galappatti and Siril Wijesundera will be launched at the HNB auditorium, HNB Towers, Colombo 10 on Thursday, February 25 at 6.15 p.m.
The book describes flowering plants that are commonly cultivated or planted in Sri Lanka for food, wood, medicine, fuelwood, shade or ornamental purposes. Like the previous volume by the same authors ' Flowering plants commonly encountered in Sri Lankan habitats' the book has been written to be easily read and understood. The authors, all biologists have minimised the use of scientific terminology without foregoing scientific accuracy.