FCID chief's email hacked; questions over delay in VIP arrests
View(s):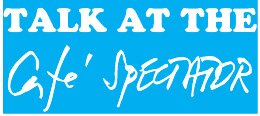 Since being set up almost one year ago, the Police Department's Financial Crimes Investigation Division (FCID) has probed a multitude of cases, some high profile while others are of lesser importance. Senior DIG Ravi Waidyalankara, the man who directs those investigations, did not perhaps envisage that he would have to oversee a probe that concerned him.
The reason — someone had hacked into his private e-mail account. To make matters worse, an e-mail directed to his contacts said the following though not in good English:
"Hello how was your end? sorry to stress you about my unannounced trip to Philippines i had to be here for business which went well but unfortunately on my way back to the hotel were i check in got attack by some gang of robbers who made away with my valuable thing, wondering if can get a helping hands from you to sort my bills will refunds once am back awaiting your response soon.."
SDIG Waidyalankara never made a trip to the Philippines either on official business or for private reasons. A Police source said the idea behind the e-mail was to cause him embarrassment.
The incident came in a week where both the FCID and the Criminal Investigation Department (CID) were to make what is being described as "significant arrests." According to a Government source, these were on cases where probes had been completed many weeks before. The source said they were advised to wait till the Government's budget in November was over. Thereafter, they were told to wait until President Sirisena makes his statement to Parliament on January 9, the source pointed out.
Mr. Sirisena was asked at a recent meeting of the Cabinet of Ministers about when those linked to high profile cases would be dealt with. The query was raised by Finance Minister Ravi Karunanayake. He replied that things would move by late January. Sections of the Government now ask whether there would be another postponement.
---
Canadian Tamil Congress raises Canadian $ 110,000 for Sampur war widows
With Government's reconciliation efforts being stepped up, the London-based Global Tamil Forum (GTF) has also intensified its campaign to lobby foreign governments.
Last Saturday the GTF was present in force at a Thai Pongal dinner hosted by the Canadian Tamil Congress (CTC) where Foreign Minister Stephane Dion was chief guest. It was held at the Hilton in the Toronto suburb of Markham. Also present was Gary Anandasangaree, MP. He is the son of one time Sri Lankan Parliamentarian and Tamil United Liberation Front (TULF) leader V. Anandasangaree.
The CTC raised Canadian dollars 110,000 for housing facilities for 41 war widowed families at Sampur in Trincomalee.
Sri Lanka Foreign Minister Mangala Samaraweera has invited a GTF delegation to also visit Sri Lanka after it was was de-listed from banned organisations.
---
Jaffna convocation: What is the message from this pandal?
For university students in any part of the world, graduation is a landmark event. It is celebrated in many ways. Those passing out throw their hats in the air after the convocation to express their joy. Parents and loved one take delight in the event.
Last week's Jaffna University convocation, besides being a moment of happiness for students, families and well-wishers, was also thought provoking.
An Arts Faculty student had designed a novel pandal at the entrance to the University.  It depicted a huge pipeline emerging from the earth and spewing out hundreds of headgear worn by graduates. Thought provoking, indeed.
Was the pandal trying to suggest that those becoming graduates by the hundreds were part of an automated process in a university that was a 'factory' and they were falling down to earth thereafter? Or was it a reminder that ordeals for those who wear those headgear are just beginning. Either way, this was a talking point among those who came for the convocation.
---
Embassies abroad: Foreign Ministry studies Singapore model
The Foreign Ministry is trying rather unsuccessfully to break away from its notorious past when most appointments to key missions overseas- from ambassadors to drivers – were political paybacks for services rendered either to the ruling party or to ruling politicians. As the saying goes, history has a way of repeating itself first as tragedy – and then as comedy.
When Mangala Samaraweera took over as Foreign Minister, he pledged that 70 percent of Sri Lanka's missions abroad would be headed by career diplomats. But as we pointed out last year, that ministry fell far short of the target. Now, the ministry is planning to make a radical transformation — using Singapore as a model, including the idea of non-resident ambassadors and inspectors to check the work performed by our overseas missions. There are plans for a team to visit Singapore to study how efficiently its ministry functions.
As part of the proposed re-organisation, the United States is to be taken out of the West Division and be made an integral part of the UN Division at the Ministry. But the changes are apparently taking place at the highest levels — with little or no consultations in-house. Many professionals at the level of Director — and above — feel they are inconsequential in decision-making.
For the first time, the Sri Lanka Foreign Service Association is considering countering sinister attacks against the service. This is through its own media statements. "The foreign service cannot remain silent any longer," one ex-ambassador told the Sunday Times. "The proposed re-structuring is bizarre," he said.
The post of Foreign Secretary has apparently been offered to an efficient ex- Sri Lankan ambassador currently on loan to a UN agency in Europe. She has turned down the offer but been given a further extension of her leave to continue with the UN agency.
---
SriLankans shares in the air
SriLankan Airlines shareholders this week asked for Rs. 5,000 a share but the Treasury representative has offered Rs. 50 a share, one-hundredth of the amount, when the national carrier held its Annual General Meeting on Thursday in Colombo.
These shares had been offered free of charge to some of the early employees of the airline. Emirates, the Dubai based airline with which the national carrier entered into a partnership had bought some of these shares at the rate of Rs. 235 a share.
The shareholders had asked SriLankan Airlines Chairman Ajith Dias to arrange a meeting with President Maithripala Sirisena, but Treasury officials had said they will refer the matter to Finance Minister Ravi Karunanayake for an early resolution.
Mr. Dias was questioned by shareholders about the financial health of the airline now running into massive losses amounting to Rs. 80 billion.
He said the airline had launched an ambitious restructuring plan in February last year and that 80% of the plan had been implemented. Only 20% of the plan had to be put into operation. He, however, did not divulge details of the plan to shareholders who complained that they had not been paid dividends for the past several years due to accumulating losses.
Meanwhile, the report of an investigation into the airline — conducted soon after the January 8 elections last year — is gathering dust with no action to punish those who mismanaged the airline during the management of the earlier board.
Instead, the airline's then chairman Nishantha Wickramasinghe is being summoned for investigation over some issues relating to the airline's catering services.