King Rajasinghe II
This article is part of a continuing series on Sri Lankan history
View(s):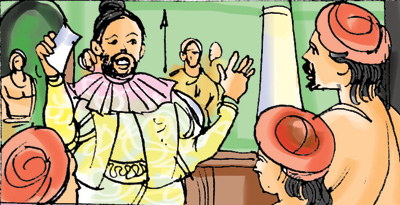 To avoid any conflicts among the three sons, King Senarat divided the kingdom among the three princes while he was still alive. The kingdom was divided into three small principalities. They were Kandy, Uva and Matale. After dividing like this, he drew lots in such a way that the youngest got Kandy.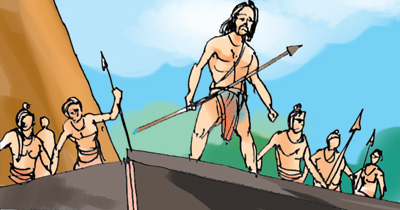 Accordingly, the youngest, Prince Rajasinghe got Kandy. The eldest Prince Kumarasinghe got Uva and the Middle Prince Vijayapala got Matale. The last will was so written that the sons were to inherit these areas only after his death.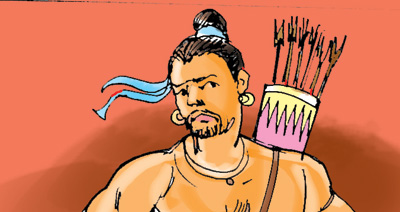 As long as the father lived, they were called as the Prince of Kandy, Prince of Uva and Prince of Matale. The eldest son Prince Kumarasinghe did not like this identification. He thought that he should strengthen his rightful claim as the eldest son.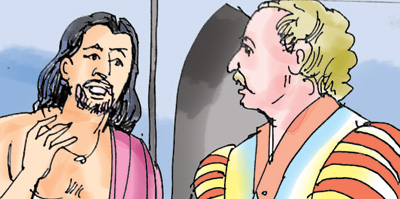 This made him turn to the Portuguese for assistance. As he was a weak person, who did not display ant efficiency, he could not get what he wanted. Being unsuccessful, he died a natural death. Then Prince Rajasinghe took over the Uva Kingdom too.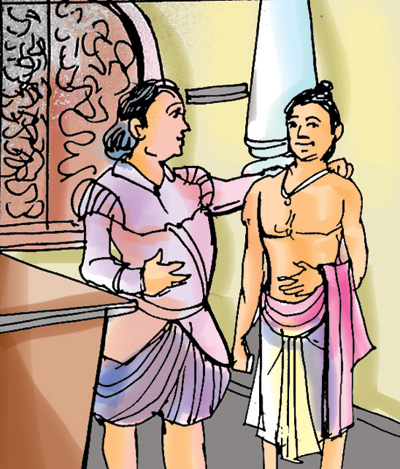 Vijayapala, the second son, opposed this. He too got friendly with the Portuguese and finally lived under their care. After some time he joined the Dutch and was engaged in conspiracies. But Prince Rajasinghe followed quite a different policy.
By Halaliye Karunathilake
Edited and translated by Kamala Silva
Illustrated by Saman Kalubowila