Sesame Street Live
By Chiranthi Senanayake
View(s):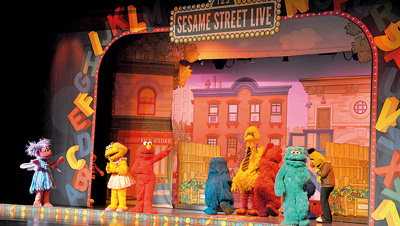 Everyone's favourite characters 
living at 123 Sesame Street, skipped onto stage, harmonizing the original sound track "How to get to Sesame Street?" of the beloved children's show that has taught generations of youngsters how to count to ten and the Alphabet song. "Sesame Street Live" which brought fun to the Nelum Pokuna Theatre was staged on January 15 in Colombo.
Sesame Street is the winner of eight Grammys and 159 Emmy Awards for its creative content and popularity among all ages.  In the live performance, Jim Henson's famous Muppets like.
Big Bird, Elmo and Bert decide to start the Sesame Street Band so that they could share music with everyone. The audience was captivated by the energy, colour and variety on stage. Some lucky kids had a chance to meet the cast later at the Colombo Hilton. For the children, Sesame Street Live was an experience of wonder and magic. For the adults it was a nostalgic opportunity to relive their childhood.