A diagnosis of diabetes can be frightening, confusing and distressing. More alarming is the revelation that some five million Sri Lankans, both adults and children, are suffering from the disease, according to recent research conducted by medical experts. Finding out that either you or a family member is afflicted with diabetes immediately raises questions about the condition, its treatment, and its impact on your future.
Many are unaware that diabetes is a serious and progressive disease for which there is no known cure. Many of us are also ignorant of the fact that it is a chronic disease that can cause many serious complications. If your blood glucose is not kept in check, it can lead to severe problems, such as a dangerously high blood glucose level (hyperglycemia) and chronic complications such as nerve, kidney and heart damage. Numbness and tingling in your feet or hands (neuropathy), kidney failure (nephropathy) and vision problems (retinopathy) which can lead to blindness, are the most well-known complications. Infections are also of particular concern for diabetics.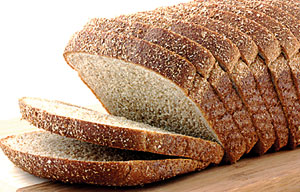 If you are diagnosed with diabetes or pre-diabetes, your doctor will be likely to recommend that you consult a dietitian to guide you on dietary and lifestyle changes that can help you control your blood sugar (glucose) level and manage your weight. Chances are that you will find yourself having a tete-a- tete with Consultant Dietitian and Nutritionist Sigrid de Silva.
Sigrid's handy new book 'Diabetes Wellness Management' is certain to save you the hassle of making excessively frequent visits to her consulting room. The excellent book helps readers better understand her recommendations with easy reference in the comfort of your own home zone. It covers definitions of three major types of diabetes, diagnosis and tests, self-monitoring of blood glucose, insulin and oral medications, diet, exercise, weight loss, emergencies, complications, special issues for women and men, emotional relationships, and living with diabetes. Sigrid sketches a timely and comprehensive roadmap to improving blood glucose control and reducing diabetes complications through simple modifications of diet and lifestyle.
She draws on her extensive professional experience in nutritional management to make the dietary approach a very practical one - not in any way emphasizing the complete alteration of diet, instead enlightening the reader on how your diet can be modified within the framework of your individual preferences.
It offers practical solutions to a complex problem. With obesity and its related health problems frighteningly on the rise, Sigrid provides a valuable resource to help us all pay attention to the lifestyle and food choices we make every day. The book addresses the diet aspect splendidly, while touching on the importance of exercise.
Mercifully, it is not a heavy technical text that goes into excruciatingly painful scientific detail. Rather it is an easy read. Sigrid helps you understand how the body works without diabetes, and then explains what happens differently when you do have diabetes.
The book stands out for two significant reasons. For one, it is the first of its kind tailored to the needs almost exclusively of a South East Asian, Sri Lankan lifestyle. Sigrid focuses on modern nutritional recommendations inspired by the traditional dietary patterns of our indigenous foods and their preparation. But her book goes even further as an authoritative, comprehensive guide that offers clear, readable and reassuring advice on how life with diabetes can be fulfilling and enjoyable.
Besides, it answers all the key questions you want to know about the different kinds of diabetes. It also offers a gradual approach to improving diet and increasing physical activity while providing strategies for staying motivated. Sigrid goes beyond just telling you what to do to manage your diabetes, because she also explains the whys and wherefores. By helping you understand the reasoning behind dietary and exercise procedure, the author gives you the knowledge you need to make intelligent decisions when presented with situations not covered by guidelines alone.
She seems to understand that everything isn't always black and white in life, and that you have to make choices based on many factors. While offering clear guidance, the programmes are flexible enough so that you can adapt them easily to your needs and abilities.
'Diabetes Wellness Management' presents a series of suggestions that does not mean that you should start eating special foods or depend on only a strict diabetic diet plan. In most cases, it would mean simply switching to a variety of foods in moderate amounts but following a fixed timing.
The result: A way of living that improves blood sugar levels and helps you stave off heart disease, neuropathy, and other diabetes and pre- diabetes-related conditions while reaching and maintaining a healthy weight.
Detailed but flexible meal plans take the guesswork out of eating without making you a slave to the food scale or measuring cups. With complete nutritional analyses, Sigrid ensures that you never have to sacrifice tasty food. Extensive reference sections including a complete guide with suggestion charts of the carbohydrate value of foods, give you quick insight to stay organized without the hassle of additional expense. The best part of the book naturally, is the diabetes diet which simply translates into eating a variety of nutritious foods in moderate amounts and sticking to regular mealtimes.
Rather than a restrictive diet, a diabetes diet is a healthy-eating plan that is naturally rich in nutrients and low in fat and calories, with an emphasis on fruits, vegetables and whole grains. In fact, a diabetes diet is the best eating plan for most everyone. Her helpful information and advice is presented in a non-judgmental and yet no-nonsense fashion. Again, the self-help aspect is significant but the importance of professional medical supervision and monitoring is also emphasized. There are many practical self-help tips and facts and resources included for all diabetics. All together, the book is an excellent resource for the diabetic and family or friends. The substance of her message is that nutrition is crucial to diabetes care.
It is a guide you can use every day – a veritable treasure trove of advice on how to eat healthfully and live longer. The lady heading the 'Pancreas Control' presents both the good and the bad news in easily digestible information bites. And in so doing, encourages the diabetic to take back a healthy control of his or her life.
Diabetes and Wellness Management is published by Vijitha Yapa Publications