A Sri Lankan company specialising in creating annual reports for many of the country's top corporates, Smart Media, was recently awarded the Gold in the category of "Agency of the Year in the Asia Pacific Region" at the League of American Communications Professionals (LACP)'s Vision Awards 2009 annual report competition.


Smart Media Chairman Dr. Vijith Kannangara and heads of top corporates at the press conference. Below are some of the covers of the reports.


This is as a result of winning 10 awards in competition against 4,000 entries from 28 countries, where only 15% received one of four awards (Platinum, Gold, Silver, Bronze and Honours) in each category.. It was also noted that Smart Media was most likely the smallest company to be recognised at these awards, as many represented or were a part of companies that featured heavily in the Fortune 500, FTSE, etc.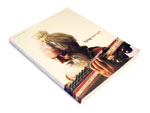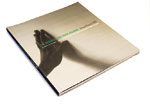 Additionally, while nine of the awards were won on behalf of local entities, including Diesel & Motor Company, Hayleys, Dipped Products, Nations Trust Bank, Talawakelle Tea Estates, Seylan Bank, Lanka Orix Leasing Company Al Falaah and the Business for Peace Alliance; the remaining winner was Muscat-based Oman Air, the first international business win for Smart Media. It was also announced that two Sri Lankan companies, Diesel & Motor Company and Hayleys-controlled Dipped products, were also further singled out for honour by being ranked 61 and 91 respectively in the competition's Top 100 Winners Gallery, which is available online at LACP's website. According to Smart Media's Chairman, Dr. Vijith Kannangara, this was especially significant because of the stature of others recognised in the top 100; including WPP, the parent of internationally renown advertising agencies JWT and O&M, ranked 60, and Coca Cola, at 62, both of which bookend Diesel & Motor Company, while Kellogg was ranked just before Dipped Products at 89.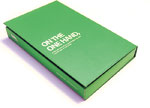 Further, Dr. Kannangara noted that the Oman Air recognition was especially significant as this was the first international commission received by Smart Media, after almost three years of groundwork, and it was "excellent timing" that Oman Air's annual report was being recognised in an international forum. He additionally revealed that in that time Smart Media had also done similar groundwork in 10 countries in the region, going up to the Middle East, and eventually, while being careful not to lose touch with local clients and the Sri Lankan market as a whole; the company expected that these 10 countries would account for a major percentage of future earnings in the medium term.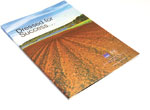 He also explained that this was due to the fact that, although there were upwards of 250 listed companies locally which were compelled to release annual reports, less than 100 used them to live up to their full potential as marketing tools, as opposed tomere window dressing. This resulted in a very small market locally.
Dr. Kannangara also suggested that a number of unlisted organisations, including LACP recognised Lanka Orix Leasing Company Al Falaah and the Business for Peace Alliance, were also going the route of producing annual reports. One reason for this was the trend of sustainability reporting, increasingly becoming important to top corporates and others.