The 2nd Annual West Coast Troll 2009 conducted by the Ceylon Sea Anglers' Club was a resounding success. A large haul of fish was caught by the record number of 88 competitors in 34 boats. There was a rich haul of prizes too - with even a Viksund Boat (Model 320) up for grabs.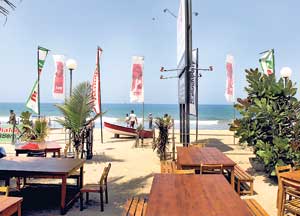 A carnival atmosphere on the Mount beach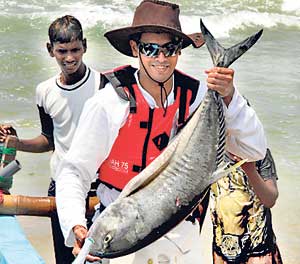 The event started and ended at Loon Tao Restaurant on the Mount Lavinia Beach. The day began with the registration of the anglers at 5.45 a.m. and the boats set out to sea by 6.30 a.m. following a safety briefing by the Sri Lanka Navy who were there to ensure the security and safety of the event with a large contingent of SLN staff and vessels.
The boats had to stay clear of the security zone and could go out as far west or as far south as they wished. All they had to do was to be back in time for the close of the competition and weighing of the catch at 1 p.m.
Once the formalities were attended to, the sumptuous buffet lunch was enjoyed by all.
A large number of spectators had also gathered by this time and there was a carnival-like atmosphere on the beach with live music. The event ended with the prize giving.

The Principal Sponsor for this event was Dialog Telekom with Viksund Boats, E! FM (electronic media partner) and Wijeya Newspapers (Print Media partner).