CIC agri businesses – the "first business superbrand" in the agriculture sector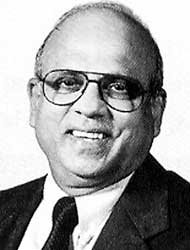 Mr. B. R. L. Fernando, Chairman – CIC Agri Businesses
CIC Agri Businesses, the trendsetter in Sri Lanka's Agriculture Sector has been rated the country's first "Business Superbrand" in the sector by the Superbrands Organisation, an independent authority on branding that focuses on identifying and paying tribute to exceptional brands around the world, a press release said.
Superbrand analyses products and service categories across geographies in order to identify and award brands performing above and beyond competitors. The Business Superbrand programme highlights and showcases the outstanding businesses that have achieved a level of excellence in their field.
As an Organisation that has made every effort to enhance farmer income, improve the rural economy and contribute towards the nation's agriculture sector, CIC Agri Businesses is privileged to be bestowed with this honour. The Company is the first and only private sector Organisation engaged in the production of a wide range of agricultural produce (Paddy, Fruits and Vegetables), livestock produce (eggs, Curd & yoghurt) and marketing of agricultural inputs like fertilizer, agrochemicals, green houses, micro irrigation systems etc, that has made it a "one Stop Shop" for all agricultural needs.
The rating follows an evaluation by a Business Superbrands Council comprising highly independent and eminent individual tasked with selecting the 50 best business to business brands in Sri Lanka from a short list of 100 business brands. A Business Superbrand according to the Business Superbrands Council represents quality, reliability and distinction. CIC Agri Businesses is honoured to be recognized by a Global Branding Authority and be among the top Business Superbrands in Sri Lanka.