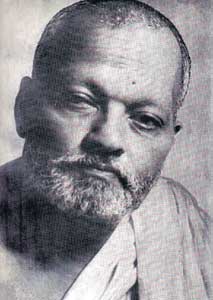 Yakkaduve Sri Pragnarama Thero
Buddhist monks played a prominent role at various stages of our country's struggle to be free from colonial domination. Even after gaining independence, the monks took up causes on behalf of the masses. What became famous as the 'Vidyalankara Declaration' was one such occasion in recent times when monks were called upon to take an interest in and work for the progress of the social, economic and political conditions of the people.
The monk who took the initiative in this movement was Yakkaduve Sri Pragnarama Thero, commonly referred to as 'Yakkaduve Hamuduruvo.'
Born on May 20, 1907, the monk was "a great scholar in Sinhalese, Pali and Sanskrit, a monk of great piety, an inspirer of innumerable followers, and an able organizer with hardly his equal among the Sangha," in the words of the eminent journalist
D. B. Dhanapala.
The monks who adhered to the Declaration were soon dubbed as 'political bhikkhus' and were threatened with the total boycott of the Pirivena and the possible starvation by not offering alms. Determined as he was, Yakkaduve Thero stood by his principles and the monks were soon in the forefront going from house to house canvassing in support of the findings of the Committee of Inquiry appointed by the All Ceylon Buddhist Congress. The result was the overthrow of the government in power at the 1956 general election.
Yakkaduve Thero was also instrumental in obtaining university status to the Vidyalankara Pirivena which ultimately resulted in the two leading pirivenas - Vidyodaya and Vidyalankara becoming universities. He has written several books while rendering a silent but most effective service towards the improvement of Pirivena education.