The right click that makes the birds speak
Feathers by M.S.N.L.de Costa. Reviewed by Prof. Sarath Kotagama
Birds have turned out to be one of the most photographed group of animals. With diverse behaviours and settings, bird photography has always been challenging. To be able to make the pictures speak for themselves or for them to be of outstanding art quality, an intimate knowledge of the birds, the equipment and the subject of photography are needed.
Sri Lanka has 482 species/sub species recorded as Indigenous, Migrant, Oceanic and Vagrants. Of these around 220 species are breeding residents. From among these 27 are definite endemics while six are proposed making a grand total of 33. About 145 are migrant while another 117 are vagrants.
The endemics and breeding resident species are colourful and photogenic while most of the migrants are drab.
They are all however active and of diverse character. The challenge of the photographer is to capture this diversity to ensure that the picture in print speaks and stimulates the imagination of the viewer.
'Feathers' is a collection of bird photographs which reflect very well the above understanding of the 'camera' the 'art of photography' and 'the bird'. Some pictures such as those of the mating postures of Blue-tailed Bee-eater (29) the flying Long-billed Sunbird (76) and the Plunging Heron (19) show the patience and attentiveness of the author. Good frames of such activities need intuition, patience and reflexes to click the camera at the right time.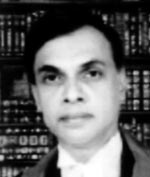 To freeze subject postures and expressions to be interesting and thought provoking is also a special talent. We may not really know what the bird is 'saying or thinking' but to be able to make some anthropogenic conclusion based on the frozen picture is fun and challenging. Many pictures by the author can be subject to this analysis. The jungle fowl (12) pops his head out from behind a trunk "who's this!!" Three Ashy-headed Babblers (16) a very rare picture, all attentive and asking "Who is this!!" The female India Koel (38), yelling at the top of her voice "leave me alone" - probably disturbed by the intruding author. Least concerned by the author's intrusion the Brown Hawk Owl (72) caresses her mate with affection, after which the male (probably) (73) questions the author's presence while the female (probably) looks on with an innocent why do you have to look!!
The book is full of such interesting stories that one can write. A must for birders, art connoisseurs and photographers.