New generation of postal franking machines from Switzerland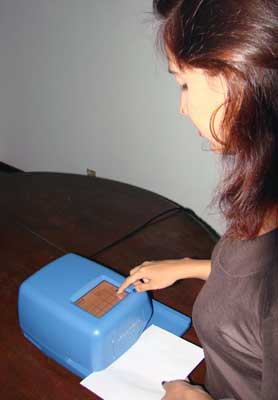 The new machine being demonstrated
A Sri Lankan office automation pioneer has introduced Swiss precision and state-of-the-art digital technology to postage franking with the launch of the world's first touch-screen controlled digital franking machine in the local market.
Business Machines Co. Ltd (BMCL) said the latest range of digital franking machines from Frama of Switzerland, a world leader in postal management systems, would provide private and public sector entities with a sophisticated digital franking solution that offers a tamper-proof security system and new features only possible with digital technology.
Costing only about 20 per cent more than the old analogue electro-mechanical franking machines rapidly becoming obsolete around the world, these new digital franking machines are driven by advanced System Intelligence software that makes mailing faster and more economical and extends the creative possibilities for users, the company said in a press release.