All about attitude
It's another blazingly hot afternoon out on the Beira. Despite the water being its usual shade of toxic green, dedicated oarsmen and women have taken out the first boats for the day's practice. Standing together in one spot are the boys from the Ananda College Rowing Crew (ACRC) in their yellow and red striped t-shirts – but they're not here to row, instead they're here to meet me.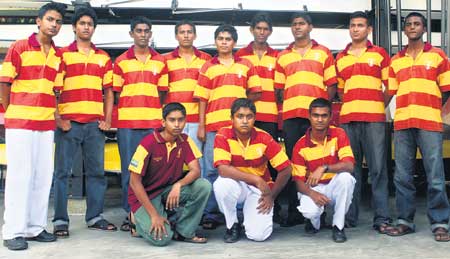 Pix by Dunstan Wickremeratne
ACRC has been attracting a bit of attention in recent years; boasting wins at prestigious competitions like the Sri Lanka Rowing National Championships in 2005 and the Centenary Oars Championships in 2006, this team has become a force to be reckoned with. It's easy, in the light of their wins, to forget that they're really a fledgling team, that are only now coming into their own. The Mirror Magazine caught up with the ambitious boys of ACRC and their young coach, and here's what they had to say.
Ahamed Aslam used to be the Vice-Captain of the Royal College rowing crew, but these days he's at the heart of the Anandian team. When Aslam first came on board on a Thursday morning in May 2001, ACRC was somewhat short on members – only 10 boys were actually on the crew. Determined to triple that number, Aslam launched what amounted to a publicity campaign to drum up interest. Arranging talks in classes and generally spreading the word, did the trick, and today the team does boast a full complement oarsmen. Even more importantly, they've made their presence felt in a field dominated almost entirely by schools like Royal College and S. Thomas' College.
As a young coach, Aslam was thrown head first into the deep end, but he and his two assistants used strategy to keep their collective heads above the water. The ACRC picked the races they competed in carefully, ensuring that they had enough time to prepare for each, reveals Aslam.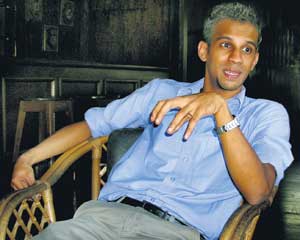 Aslam
Looking back, Aslam says the strategy paid of "the years 2004, 2005 and 2006 have been great years," he says, adding that each year, the ACRC would embrace a theme, for example 2006 was the year of Continuous Improvement. "We train the guys to push themselves beyond even the limits of their bodies," he says, emphasising the power of an athlete's mind in the struggle to win.
Perhaps as a result of this and other techniques, their year end report is filled with prizes that declare them "Champions" time and again. Despite this, the team has been unable to purchase the expensive equipment a winning team needs. Using inferior equipment has meant that even when they put in a winning effort, a win is far from guaranteed. It's frustrating, and Aslam hopes that the team will soon find some sort of sponsorship for their equipment.
In this light, all their wins really count. Taking particular places of honour are the boys who were chosen to represent Sri Lanka at the recently held South Asian Games and the Asian Games – Dwijendra Senaratne, Nimantha Hewagama and Guyan Jayaratne. Dwijendra and Nimantha brought home not only the Bronze in the Men's Heavy Weight Category; they also brought back an experience not to be forgotten.
Referring to the "big, strong people," who surrounded them during trials and training, the boys say they were initially a little overwhelmed. Despite having been oarsmen for several years, both Nimantha and Dwijendra admitted that the practice sessions for the SAF games were exhausting, forcing them to really stretch themselves. "Everything was new to us," he says, talking about adapting to different schedules and coaches. "We do a 1000 meter sprint here, that's what we are trained for," he says, explaining that they had to cope with double that figure in the final competition. However, it was still a "dream come true," says Dwijendra, adding that "all the hard work we did paid off in the end." "Rowing is not a sport, it is an attitude," says Nimantha confidently, emphasising the importance of will and sheer perseverance.
Guyan shares this belief, attributing his not inconsiderable successes to dogged determination and unflinching commitment. The kind of guy who never misses a practice unless he's down with a near fatal illness, Guyan is one of the undisputed successes of the sport. In fact, Aslam says that "at the moment he [Guyan] is Sri Lanka's best colour… In all age groups." As for Guyan himself, rowing is what he lives to do. "It's addictive," he says frankly, explaining that in his six years of rowing he has never become bored with the sport.
With a team like this, it's no surprise Ananda has had a good year. But what does 2007 hold for them? "Now we've reached the top, as far as rowing at Ananda is concerned," says Aslam, "2007 is going to be more about focusing our efforts on staying up there." Devin Karunaratne, this year's team captain shares that view. Like the others, he's determined to see the Anandian crew at the top of the pile, and he's convinced that the he's got the right guys on his side to make it happen.