---
Trans Asia's many functions
This month there are many functions organised by the Trans Asia Hotel for tourists as well as locals.
A Fathers Day Festival, Hocas Street function and a Fun Fair are the three functions which are to start from 20 of this month.
The Father's Day is being held today at the Hotel and there are a lot of competitions, and events taking place there.
The event is sponsored by Orient Lanka (Pvt) Limited and a live telecast will be aired from the Hotel by courtsey of Gold FM.
The second function is Hocas Street which is scheduled to start on 21 and will go on until the 25th. The real Hocas Street is a street situated in Hongkong, and it is famous for being the street filled with Chinese food.. This scene will be recreated at the Trans Asia Hotel.
Tickets are priced at only 750/= rupees, per person and is sponsored by Cathay Pacific Airlines.
The third function is a trade pola (fair), which will be like a village fair where you can buy anything available in the villages.
---
Move to help aspiring musicians
A talent search conducted by Nanda Malini of Sangeeth Asramaya to pick and choose future music directors became a reality. The selection started some time ago by placing a newspaper advertisement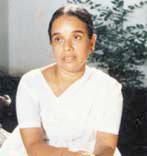 which received tremendous response.
This scheme initiated by Visharada Nanda Malini has resulted in unearthing musical talent of 16 non -professional musicians out of a little over 300 aspirants from various parts of the country.
The process of selection had been for those interested to record a melody created by them on to a song cassette and send it to the Asramaya."Out of the 16 that were selected two candidates were from outer Colombo areas,one from Katunayake and the other from Mulleriyawa.
The rest were from remote village areas of the country"she said.
A panel comprising Professor Sunil Ariyaratna,music directors Rohana Weerasinghe and Sena Weerasakera,Nanda Malini and lyricist Kularatna Ariyawansa evaluated them and did the final selections.
"These 16 new music directors comprise 15 males and a female who is a music teacher from Baddegama. One of the males is a visually handicapped person.The selected melodies include the most mellifluous tunes submitted by them" she said.
Their creations will be utilised in a song cassette by the Asramaya titled 'Malata Renu'."It is our bounden duty to pave the way to young talent who would take up the reins in various sections in the music field Correct guidance and direction can lead them to be creative music directors in the field"she added.
"The 16 new aspirants will be presented and introduced to media personnel during a simple ceremony at Mahaweli Centre,Ananda Coomaraswamy Mawatha Colombo 7 on June 25 at 9.30 a.m. Some of their creations too will be played here.
Nanda Malini will make the welcome speech.Professor Ariyaratna will introduce the new music creators while music director Weerasinghe will speak on his experiences with them.Mr Ariyawansa will deliver the vote of thanks.
---
'Ekalas Ginna' : a story of a walauwa
'Ekalas Ginna' comes on Swarn avahini from Saturday June 26.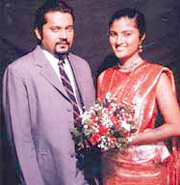 This teleserial relates the story of a walauwa in the Portuguese period.
The chief of the walauwa is George Gajanayake who marries a beautiful woman Martha Korala.They have a son and he is Dudley.
As George spends most of his time in the Kalutara District rendering social service.
Martha is frustrated as she lives like a prisoner.
Further George an owner of plumbago mines is mostly associated with the European community and has no time to spare on Martha.
A rumour spreads that Martha is carrying on with driver Bilin.
As a result she is locked up in a room.
Dudley is now about 6 years old. Martha is sick and bedridden. George dies suddenly thus creating doubts about his death.
The teleserial begins when George is young. During this time Martha's driver Bilin and a maid servant Hamine are in their middle ages.
The theme of this teleserial conveys Dudley's efforts to protect the institution of marriage.
Sunethra Sarac hchandra, Janaka Kum bukage, Rishi Prabodha, Nihal Fernando, Ignatius Gunawardena, Ananda Wick remage, Rupa Gomes, Bandara Rajaguru, and many other artistes are in the cast.
"Kalas Ginna' is directed by Aruna Chandrasiri.
---
Amaradeva: A living legend in music
Visharada Amaradeva, by far the most celebrated classical musician in Sri Lanka cast his spell on a packed and greatly appreciative audience of Sri Lankans and non-Sri Lankans in Oman in a one-off performance of "Amara Sara Gee" on May 7th at the prestigious Al Bustan Palace Hotel Auditorium in a show organised by the Sri Lankan Community Social Club and jointly sponsored by Bank of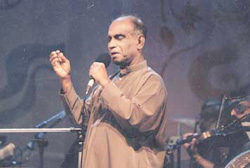 Ceylon and AirLanka.
The veteran musician belied his age and feeble physique to unleash his wide repertoire in a non-stop four-hour session which included a solo performance to prove his mastery over the violin, which was exceptional!
Amaradeva, a great Ambassador for Sri Lankan music, so humble and gentle, captured the audience not only with his singing but also with his 'one-liners' in Sinhala, English and Hindi. He also possesses the unique ability to create a range of emotions in the listener with that richly expressive voice of his which immediately 'transports' the listener to a world of his own.
The singing sensation, whose contribution to the music scene in Sri Lanka spans a period of more than five decades, proved why he is the most influential force in forging truly Sri Lankan music with an unique national character and identity. Yet, he humbly attributes his success to his fans: "I am the fish, you are the ocean. You give me life and I owe my success to you."
Visiting the Sultanate for the first time, Amaradeva was impressed with the audience, who applauded him throughout the show and then accorded him a standing ovation at the end of his performance. This was also the best ever-attended classical show at the Al Bustan Palace Auditorium.
For the thousands of Sri Lankans living in Oman, Amaradeva's music brought nostalgic and poignant memories of their motherland. Firmly rooted in the rich musical traditions of the land, Pandit Amaradeva's repertoire of musical compositions displayed an astonishing variety.
The trail-blazer of a distinctively Sri Lankan musical tradition, Amaradeva, composer, conductor, violinist and singer pays deep gratitude to his parents - a Buddhist father who was a skilled carpenter and a Christian mother, a talented folk singer. "Singing hymns in Church and reciting Gathas at the temple was an enriching experience and my parents spotted my talent at a very early age and gifted me with a Japanese violin at the age of seven. For his 10th birthday, Amaradeva received a treasured gift, a violin turned out by his father's own hands.
"Before coming to Oman I had a different opinion of the country, following my disappointing initial visit to Kuwait just after the War. In Kuwait I experienced at first hand the miserable conditions of many of our Sri Lankans, some of them languishing at the Embassy awaiting justice.
Amaradeva started the evening with SASARA VASANATHURU and then unleashed his ballads, love songs, sentimental hits, each with deep meaning and his stage performance was a revelation and kept the audience spellbound.
Accompanying Amaradeva was his son, Ranjana as the tabla and percussion artiste. Amaradeva's younger daughter, Subhani also provided accompaniment, thus ensuring fans that the Amaradeva legend will continue in Sri Lanka for many more decades to come.
Two other talented singers, now based in Oman, Rathmali Wickremasinghe and Nimal Jayasinghe, who used to provide back-up singing to Amaradeva at various stages of his career, were re- united with the maestro and joined forces once again to contribute to the show's success.
D.D. Gunasena, one of the best violinists in Sri Lanka, provided musical accompaniment. On guitar was Nalaka Anjana Kumara, a member of the SLBC orchestra and regarded as one of the best guitarists in the island.
---
Model film actress
Shehara Jayaweera who began as a model took to film acting as a hobby. Her first.appearance was in a film titled 'Balakamaya'.After one more film she starred in 'Seetha Re' and has now decided to act in more films."I am hoping to make film acting a career but will continue to be a model as modelling and film acting is like the two sides of the same coin. "she said.
She was not gripped with camera fright even on the first day. "It may be because I had faced the camera many times earlier as a model"she said.
Incidentally in 'Seetha Re' she plays the role of a model,the career she selected much earlier undergoing severe hardship.
'Seetha Re' director Dharmasiri Wickremasinghe who is also a first time film director said"Shehara played the role of Tharaka in my film and her being a 'take one OK' artiste has helped me a lot"
Tharaka is raped by three men in this film. "I saw the rushers and the rape scenes while dubbing.It is covered by expressions emotions and sound effects'she said."This creation has been done by director Dharmasiri Wickremasinghe'".
Shehara is a lucky artiste in a way.Her birth symbol of identity is her facial birth mark which enables her recognition wherever she is.
While shooting Freddie Silva's son Janesh used to call her 'the girl with the lucky birth mark' is what director Dharmasiri Wickremasinghe had to say.He is also happy that Shehara was quick and accurate while the loops were dubbed."All these are added qualifications for an artiste,specially an up coming one'he said.
She has no mentor as such as it was by trial and error that everything had taken place.
---
NFC clarifies
National Film Corporation Chairman Professor Somaratna Balasuriya referring to the copy 'K.A.W.Shed no tears ' in the TV Times of June 13 says:
Mr. Perera applied for a loan for his film 'Undaya'. His obligations to People's Bank in 1994 was Rs 1,528,000/-
As the upper limit of such loans was increased to Rs 2,72.000/- Mr. Perera was entitled only for a further loan of Ra 672,000/- for the film. On May 15,1996 Mr Perera applied for a further loan of Rs 1,100,000/.NFC recommended the bank to release a further loan of Rs 600,000. A further request for an additional loan of Rs 1.5 million was turned down as the limit for a 'B' grade film was only Rs 2,200.000/-. NFC submitted this matter to Presidential Secretariat and NFC received the approval letter on May 31.The invoice of printing copies was produced by the producer on June 8. Therefore it is incorrect for Mr Perera to state that NFC was sleeping over the files.
NFC has to follow procedure in granting loans and cannot deviate from the existing procedure just to satisfy one individual.NFC has to be bound by its obligations and utmost duty in holding responsibility on appropriation of public funds.
---
Films thrive away from World Cup
By Kumaradasa Wagista
World Cup bogey is now over. Film producers who thought it was better to hold over the release of their films till the World Cup was concluded has decided otherwise.'
'Sura Yahana Gini Ganie' ( strictly for Adults Only ) production unit says their film will be released on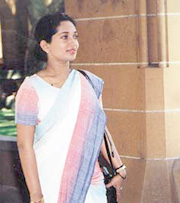 June 25.
'Sura Yahana Gini Ganie' is based on lesbianism and director is Eranga Senaratne. This is his first first feature film directorial venture.The film is screened in cinema halls attached to Ritz Circuit and is presented by Oriental Films.
"I thought of writing the script and making a film because it is a new theme quite different from the usual type of stories that are screened today.It is not my contention that every woman is a lesbian. It was a close friend of mine who related an incident similar to the story which I later developed into a film script."director Senaratne said.He had also explained details of the scenes to the artistes who agreed to play.
"According to researchers this abnormal tendency does not confirm to social norms as we know it Therefore these individuals should be sympathised by society and not scorned"
"Although I have played the main female role of this film my intention is not to encourage this habit.I have only played a character in a film"Veena Jayakody said.
The two female leads are played by Veena Jayakody who Plays the role of a rich landlady and her tenant played by Sanoja Bibile.Sriyantha Mendis,Mahendra Perera,Freddie Silva and many others are in the cast.G.Nandasena is the cinematographer.
The first Sri Lanka-Australia co-production 'Mandakini' (The Milky Way) is another film lined up for release.The world premiere of this film was held in Sydney in March.
This film discusses the plight of aborigins living all over the world with special reference to Sri Lankan and Australian aborigines. A group of Sri Lankan expatriates in Australia and H.D.Premaratne produced it.It was also directed by Premaratne. The story is written by Benedict Dodampegama
"After completing work in 'Kinihiriya Mal',I will devote time to prepare for the release of 'Mandakini'" he said.
Ravindra Randeniya,Sabita Perera,Asoka Peiris,new comer Manoj Senanayake and many others are in its cast.
Film maker Prasanna Vithanage described as the shadow behind the international acceptance of 'Pauru Walalu' and 'Pura Handa Kaluwara' is getting ready to release 'Anantha Rathriya'.This film was produced by Prasanna Vithanage and his wife Damayanthi Fonseka bagged many major awards at the Sri Lanka Film Critics' Forum festival.Ravindra Randeniya and Swarna Mallawarachchi play the lead roles.
Meanwhile Prasanna Vithanage's 'Pura Handa Kaluwara' will be screened at the 'World As It Is" section of the 27 th International Film Festival of La Rochelle which is scheduled to take place from June 25 to July 5.
---
They are back on silver screen
After a break of five years, screen lovers Sabitha Perera and Sanath Gunatileka are acting together in a feature film the work on which which commenced recently.
Their appearance is in 'Sanda Yahana' written and directed by Mohan Niyaz. Sequence shooting of the film was scheduled to end shortly. "The entire shooting schedule is being done in and around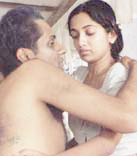 Kandy.I am hopeful of releasing the film soon as the most difficult part of the film which is shooting is now nearing completion"Mohan Niyaz said.
The Unit and artistes were in Colombo last week on a short break due to bad weather conditions that prevailed he added.
'Sanda Yahana' relates a story of a politician and a woman grama niladari played by these two artistes. Political influence obstructs in her discharge of her duties. Rape and vengeance that follows makes it end tragically. Lal Wickremaarachchi is the director of photography..Anil Jayasuriya is its producer.
---
Wine and dine at Sea Boat
Just think of a homely restaurant that serves excellent seafood that suits not only the pallet, but also your wallet. Think of a place where hospitality which is the essence of culinary is at its best. Anyone who has dined or who will dine at Sea Boat Restaurant at No: 451, Galle Road, Colombo-3 will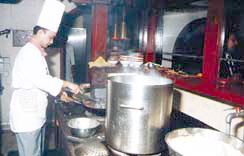 exactly know what this is all about.
Sea Boat Restaurant which was opned in May, caters a variety of sea food prepared by the finest chefs. The menu ranges from starters to soups, salad to main courses that consists rice to mixedgrills. The restaurant is managed by Mr. Joseph Peter who has over 27 years experience in the catering trade. He was attached to Air Lanka Catering for 16 years. The two chefs manning the kitchen have served at Air Port Garden and The Hilton and are specialists in seafood.
There are starters and over 10 varieties of soups out of which the main attration would be the crab and egg soup. The salads will be a vegetarian delicacy and the main menu will be a variety of prawn, fish, cuttle fish or crab dishes including the special Singapore chillie crab. You will be amazed at the mixed sea food grill that includes jumbo prawns, a whole crab, chunky slice of seer fish, loads of cuttle fish, grilled tomatoes garnished with buttered spring vegetables that is priced at just Rs:240/-. The food looks appealing not only because of the lovely aroma but also with the lovely garnishing and the presentation that adds to the taste. There is a selection of desserts with your kind of topping.
The restaurant also caters to the busy working crowd with a take away lunch priced at Rs.90/- that contains spicy rice or steamed rice with twø seafood items and a salad item. There are snacks, burgers and sandwiches to take away or for a quick bite with your choice of sea food.
It is not only the seafood lovers that are looked after at this restaurant, but also the vegetarians with dishes specially made for the sea food loving family member who is a vegetarian.
Joseph Peter told the TV Times that the restaurant will start with the Chinese and specially made seafood recipies but would take on the suggestions of the customers in giving the best seafood and the warmest service.
"People should come once and immediately they will know the difference", he said. Peter also said that it is a real challenge to him to popularise this restaurant in town. He has worked in various parts of the world including Japan, Portugal and the Middle East. "My main theme is hospitality. I make sure that all who dine here will be attended to personally".