5th October 1997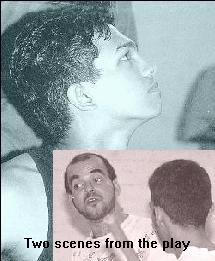 Royal Hunt of the Sun, Peter Shaffer's extensive drama on the Spanish conquest of the Inca civilization will be staged by the Workshop Players this month at the Lionel Wendt.
The play done to epic proportions depicts the fall of a civilization that's diverse and unique.
It is an ambitious production following the string of musical extravaganza's put on previously by the Workshop players.
Set to earthy music evocative of the ancient South American culture the drama is an attempt to create mood, as much as it is an effort to portray a confrontation of systems.
The principal sponsors are Standard Chartered Bank.
---
What started out as a catchy promotion slogan, Amazing Thailand, has taken on ironic and sinister undertones in the country's new economic climate. Has the bubble burst? And can tourism, the only industry which offers hope in the battered economy, save the day? Yeoh Siew Hoon reports
These days, it's very fashionable in Bangkok to be at the top of the city's tallest building, the Westin Banyan Tree, nibble on dim sum and admire the vistas below. For as far as your eye can see, you marvel at the miracles of growth. Except these days, the miracles seem more like follies. There are plenty of money-losing follies in Bangkok these days, built on unsteady economic fundamentals and high hopes.
The Westin Banyan Tree is one such folly. Planned at a time when the Thai economy seemed unshakable, the modern, intimidating high-rise hotel is struggling to make ends meet in an economy that has gone from boom to bust. The Westin is not alone. It has plenty of company. The growth of the past several years instilled investors with such confidence that nobody thought it would stop or slow down. They built, and they built.
This month, the economic bubble burst. The Thai government floated the baht. Instead of a straight devaluation, Thailand's economic masters decided to let the baht find its own fate. The problem is, what that fate will be. On July 23, it was down to 31 to the US dollar. Fears are that it will slip to 35, the most pessimistic say 40. That would be a 60 per cent devaluation from the original peg of 25 baht to US$1. The floating of the baht has caused serious problems for all Thai businesses. Companies, which relied on imports, face higher bills. Businesses, which took out foreign currency loans, face higher debts. Hotels, already suffering from over- capacity and low rates, face even lower rates, thanks to the currency exchange.
To address the currency problem, some hotels are trying to change their rate quotations to overseas tour operators to US dollars. It won't be easy. Why should an overseas principal, who stands to gain from the currency exchange, change its dealings to the US dollar? And given the keen competition, will hotels which insist on quoting US dollar rates drive business away to other more willing suppliers? Unless there is unity amongst hotels, suppliers which insist on dollar rates may well lose out. Talking to anyone in business in Thailand these days, it's all doom and gloom. The media reports are full of it- bad news heaped upon bad news. A 93 per cent drop in profits for the country's biggest banks and finance companies in the first half of 1997; that dreadful fire at the Royal Jomtien in Pattaya which killed more than 90 people; the government raids on two foreign brokerages for suspected rumour-mongering; the government ban on meetings and seminars by state agencies until the end of September - the list goes on.
The question, how did one of Asia's most promising countries turn into an NIC, not newly-industrialised country but a newly insolvent country, as one newspaper columnist put it? Isn't it amazing, they say, how boom went to bust so quickly? Isn't it amazing, they wonder, how the government manages to get almost everything wrong? Isn't it amazing, hoteliers say, that in March at ITB, everyone was worried what would happen to the U.S dollar, not the baht?
Against this gloomy backdrop, the Amazing Thailand tourism promotion campaign has taken on ironic, sometimes sinister, under- tones. The media's having a field day with the word "amazing" - describing everything that's happened in the country with that one word. Ironically, it is tourism that may yet save the day for Thailand. In an economic climate where all sectors of the economy are badly hit, tourism is the only business that offers hope for the country.
Incentives and meeting organisers will find great bargains throughout the country as more meeting facilities have come on-line and more are being built in centres outside Bangkok. Phuket, Hua Hin and Chiang Mai now offer possibilities for smaller events.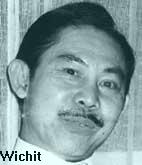 The biggest worry facing hoteliers and travel agents is inflation. There are fears that the devaluation of the baht will cause prices to creep up. Already, Wichit says he has been hit by a 20 per cent hike in cooking gas bills. Cooking gas was one of the commodities the government promised would not be affected by inflation.
Given the problems at home, Wichit believes there is no better time than now for Thailand to really clean up its act at home.
He re-emphasised environmental controls, enforcement of laws and regulations on zoning, safety and security and human resource development as key areas to tackle. But it won't be an easy road ahead.
Even though the government has given its highest-level acknowledgment to tourism, it has far more urgent things to do than correct what it may regard as frivolous issues. For one, it has to save the Thai economy.
And that will be an amazing feat indeed. Ask industry leaders for their predictions on how long this down cycle will last and you get answers ranging from two to ten years.
---
Continue to Plus page 7 - Ceylon Police: Frederic North takes over
Return to the Plus contents page
| HOME PAGE | FRONT PAGE | EDITORIAL/OPINION | NEWS / COMMENT | BUSINESS
Please send your comments and suggestions on this web site to
info@suntimes.is.lk or to
webmaster@infolabs.is.lk