5th October 1997
By Chamintha Thilakarathna.
Two young artists, Sanjeewa Kumara and Sujeewa Kumari will hold a joint exhibition of paintings, drawings, sculptures and prints titled 'Space 97' at the Alliance Francaise auditorium. The exhibition will be declared open on Friday 10 at 6.30 p.m. The exhibition will continue from Oct. 11 to 17 daily from 9.00 a.m. to 6.00 p.m.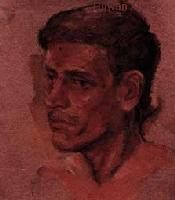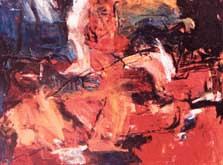 Both Sujeewa and Sanjeewa have been painting from a very young age and have also taken part in several exhibitions. But this is the first time they are holding a joint exhibition.
"In our creations we have brought out our feelings, experiences," said the two artists who are final year students at the Institute of Aesthetic Studies.
Sanjeewa said, in his paintings he has created figures like those one finds in the paintings of Michael Angelo.'Space 97' means how we see 97," the two said.
The medium they will be making use of varies from oil paints to charcoal to bricks. The chief guest of the event will be Mr. H. A. Karunarathna.
"Both Sanjeewa's and Sujeewa's references are art references, not direct references to the world and reality," Prof. S.B. Dissanayaka stated in a letter. He added that the faculty of creating memorable works is not common.
"Significantly, it is something that has become phenomenally lacking in the recent decades of this century- particularly in the profusion and the confusion of post modernism's joyless art," Prof. S.B.Dissanyaka said adding the two artists have been successful in capturing this.
---
Return to the Plus contents page
| HOME PAGE | FRONT PAGE | EDITORIAL/OPINION | NEWS / COMMENT | BUSINESS
Please send your comments and suggestions on this web site to
info@suntimes.is.lk or to
webmaster@infolabs.is.lk