21st September 1997
Right or left, how will Harry get out of the mess?
Heavy traffic along Sirimavo Bandaranaike Mawatha, an old quarter of the city, receded as rays of the afternoon sun was lost in the shadows of buildings. It was past 3 p.m. on Wednesday, September 3.
Van loads carrying 21 Customs officials and an armed Police party arrived outside premises No: 833. Showing the search warrants in their hand, they entered Stassen Exports Limited, a company which in recent decades has grown to be one of Sri Lanka's leading and influential business conglomerates.
The first encounter for the Customs team was with Harry Stassen Jayawardena, Managing Director of Stassen Group of companies and now Chairman of Sri Lanka's national carrier, AirLanka. It began with tense moments.
A box was pulled out said to contain a pistol. It was pointed at the raiding party then held against his head and exhorted "bang ! bang !! bang !!!...." With that over, he laughed as if it was all in fun.
Neither the presence of a pistol nor the banter deterred the Customs men. They continued their search until 6 a.m. the following day. It began in the room of R. Mendis, a director of the company.
Sixteen hours later, it was early Thursday morning when Customs men ended the search and withdrew with 41 files. As they unravelled what has turned out to be one of the country's biggest business transactions, allegedly defrauding Customs and Exchange Control, Mr. Jayawardena was infuriated.
He complained to President Chandrika Bandaranaike Kumaratunga, about alleged harassment by Customs men. He said they had interrupted work in his company when the raid took place. She ordered an inquiry into the complaint but added that investigations should continue.
Last week the Director General of Customs, S.M.J. Senaratne, told The Sunday Times, he preferred the Ministry of Finance to appoint an official to conduct an inquiry since that would obviate any criticism of partiality on the part of the Customs. He added "....nobody should have any doubt about this case and we will carry out a full investigation into the matter."
Mr. Senaratne need not worry about public confidence in Customs investigations and the President, too, after all, has asked him to do his probing under the Customs Ordinance.
Mr. Jayawardena or Harry, as he is popularly known, is one of Sri Lanka's leading business entrepreneurs of the new generation. Widely acknowledged as a major financier and confidante of the Bandaranaike family, he is credited as one of the front runners who helped at least financially to install the People's Alliance Government in office.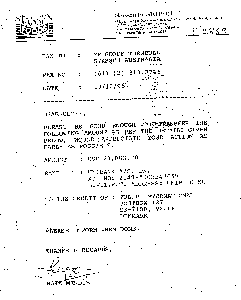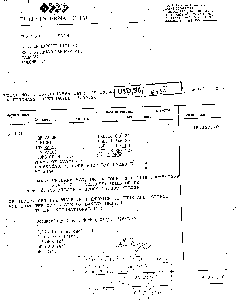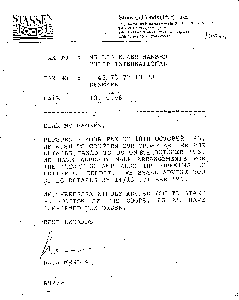 President Kumaratunga personally hand picked him three months ago to be Chairman of the fledgling national carrier, AirLanka. Earlier, Deputy Defence Minister, General Anuruddha Ratwatte, had named him a member of the Reserve Affairs Council, a body made up largely of retired military officials and tasked to help in the separatist war effort.
Despite President Bandaranaike Kumaratunga's publicly known estrangement with her brother, Anura Bandaranaike, Mr. Jayawardena boldly cast aside an "unofficial ban" to attend a public felicitation ceremony to mark the UNP Parliamentarian's 20 years in politics. His shrewd business skills and personality won him many friends in practically all political parties, both in government and in the opposition.
So much so, one vernacular newspaper dubbed him "Vamatath Harry, Dakunatath Harry..." The pun was on the Sinhala word hareey or turn....Harry to the left (Vama) and Harry to the right... (Dakuna).
His high profile stature and that of the company he heads has come into sharp public focus after the Customs raid. Did the Stassen Group under invoice import of goods and deprive Customs revenue to the tune of over Rs 740 million? and why did they risk another investigation for alleged violation of exchange control laws?
The Stassen Group has not responded nor reacted to the Customs raid and findings except to complain to President Kumaratunga of what they called was the gung-ho manner in which the raid was conducted and office work disturbed. On the other hand, Customs officials told The Sunday Times they believe there is a "prima facie or cast iron case" over what they describe as glaring instances of under invoicing and consequently defrauding Customs duties.
Documents available with The Sunday Times would appear to reveal prima facie instances of under invoicing. The charts on this page illustrate some of them.
In the case of six shipments relating to the import of "Happy Cow" brand of cheese, for example, the declared value of the goods and the amount for which Letter of Credit has been opened, show a striking disparity.
Among the documents taken into Customs custody are files containing faxes regarding a string of import orders. A fax sent to WOERLE, an Austrian company boasting "100 years of cheese tradition" requests them to ship a consignment of "Happy Cow" cheese, and mentions the value declared to Customs. The only calculation not mentioned is the amount of duties which could have been reduced as a result of this transaction.
Similarly, in the shipments of Olives and 'Tulip' Brand meats and assorted food items, The Sunday Times found the files pertaining to the import of these Danish products in October, 1996, to be particularly odd. According to the documents now with the Customs, the proforma sent to Stassen's dated 8th October, 1996, is to the value of $38,450.40 which in Sri Lanka currency is Rs 3.2 million.
The Sunday Times found what Stassen's has declared to Customs as the value is $18,387.20, which is almost half the actual value and the remaining $ 20,083 (which has not been declared) has been paid apparently by Stassen's Australia on a request from Stassen's Sri Lanka.
Customs officials say the duty evaded on this single transaction alone is Rs 42 million.
The Sunday Times learnt that the Customs action against Stassen's Group has drawn sharp criticism from other import houses. Stassen's imports cost less on the supermarket shelves because of this duty evasion, they claim. Others ask why is the Customs adopting double standards. Highlighting this, The Sunday Times found at random three different Customs files:
1.Customs File No POM/342/97
Name: Anthony Chrishantha Perera
Company: Borealis
Raided on August 28, 1997
Evaded payment of Rs 25,753,121.00 as duty
Mr. Perera was arrested by the Customs for importing a shipment of chewing gum worth Rs 28 million and making a false declaration to Customs. He was arrested and is now in remand jail.
2.Customs File No: POM/404/1997
Company: Stassen Exports Ltd.
Raided on 3rd September, 1997
Evaded payment of Rs 11, 944,045
No arrests have been made in this case.
3. Customs File No: POM/441/97
Company - Weschester Trading
Name: Mohamed Naleem Mohamed Siraj
Raided on 6th September, 1997
Evaded payment of Rs 6, 890,022.00
Mr. Siraj imported a shipment of tamarind declaring the value to Customs as $ 2,700 when the actual value was in the region of $ 19,000. He is alleged to have defrauded to the tune of Rs 6.8 million. The payments due to Customs from Mr. Siraj were after he had settled Rs 10 million. He was released on Friday after the balance fine was paid on Thursday.
If some import houses are talking of different Customs treatment to different importers, legal circles say Stassen Exports will have to come up with some strong arguments to rebut what they believe is overwhelming evidence against them. A lawyer dealing in Customs cases told The Sunday Times "How far the use of any political influence the Group may wield or intimidatory tactics they may adopt may or may not work.
The ultimate would be to show clear proof that the documents now in Customs hands are not the entire story, and that there are missing links in the chain of events.
The Sunday Times Investigation team has been told that Customs officials are now trying to ascertain whether foreign exchange violations are also involved in the transactions. For defrauding Customs, laws empower Customs to impose a fine three times the value on the import. Failure to pay carries a jail sentence and the forfeiture of properties. But that is only if the fine is not paid. However, exchange violations carry varying jail sentences.
The fact that the Managing Director of Stassen also wears the hat of Chairman of AirLanka would no doubt be worrisome for President Kumaratunga. The well-known fact that Harry Jayawardena is a very close friend only compound the issue.
Under normal circumstances, customs can invoke section 127 and sub sections of the Customs Ordinance which make an offence involving over Rs. 1 million a non-bailable offence. The directors of any company run the risk, as did Mr. Perera and Mr. Siraj earlier this month.
President Kumaratunga, and no doubt the entire Bandaranaike family may be embarrassed by the whole exercise, but they more than any one else would also realise the sensitivity of the issues.
And it will be also interesting to see how the Stassen Group get out of this mess they seem to have got into.
---
Air Lanka's Chairman Harry Jayawardena has written to The Sunday Times denying
and challenging some disclosures we made in our report last week titled 'Air Lanka is
full of crooks'. We publish his reply in full, with a counter reply by our writer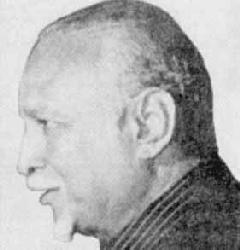 Harry Jayawardena
The story which appeared in your issue of September 14- Page 6, under the Caption "AirLanka is full of Crooks" is an insult to the entire staff of AirLanka. You have categorised all the staff as "Crooks". This is misleading, mischievous and false. As a responsible newspaper you should not have degraded the entire staff of AirLanka and 7LABELled them as "Crooks". It is not only defamatory but also a deliberate attempt to cause dissension between the staff and myself as Chairman.
I would like to itemize the sequence of events concerning a telephone conversation I had with Ms. Frederica Jansz.
1) She had telephoned me and left a message that she would like to speak to me on the telephone. The next day I rang her up on the given number and asked her whether she had called me.
2) When the answer was in the affirmative, I asked her what I could do and she said she wanted certain information clarified concerning AirLanka stewards. I informed her, since her husband too is a steward at AirLanka that he is the best person who could answer her queries. Then she replied that "Journalistic Matters" are not discussed with her husband and she would like to get some matters clarified by me.
3) There was no interview whatsoever that I gave Ms. Jansz nor did she meet me to get the facts clarified concerning the story which appeared, other than this telephone conversation.
4) What I did tell her was that there was corruption in the airline and steps were being taken to bring the culprits to book and also to reward the employees who were dedicated to their work. I quoted two incidents where honesty displayed by the staff was rewarded:
a) A female cleaner found a large amount of money which was left behind by a passenger. She gave the money to the security of the Airport. They traced the passenger and returned the money to him, all cash intact;
b) The Security at the Cargo Terminal found a consignment of Star Tortoise being shipped by an exporter as vegetables and this was reported to the Customs and the shipment was stopped and the exporter was fined.
In both these incidents merit certificates and cash rewards were presented to these employees at a ceremony witnessed by trade union officials and the employees of AirLanka.
I also told Ms. Jansz, that they would be considered for future promotions for the good work done. She has deliberately omitted these matters in her article because stating them would have contradicted her preconceived story of attributing to me a statement I never made, namely that "AirLanka is full of crooks".
5) I also must inform you that I never mentioned anything about the Prevention of Terrorism Act. I informed her that there were cases where action has been taken by the police which the courts had upheld and such offenders had been punished under the law. We have not resorted to legal action but lenient measures such as transfers have been done according to the terms and conditions of the letters of appointment. Ms. Jansz has distorted the facts in her story for reasons of bias best known to her.
There is also a claim form concerning a theft of foreign currency by an AirLanka steward in Japan and an official receipt issued by AirLanka which has been published in the same page. I must inform you these events had taken place at the beginning of this year. The undersigned was not the Chairman of AirLanka at the time and had nothing to do with this claim. I categorically informed Ms. Jansz that a claim should have not been made by AirLanka as other stewards who were on the flight were interviewed by me and the facts ascertained. This particular steward has also informed the company in writing to claim more than the money loss from the Insurance Company and the Company has not responded to this steward. On account of that discovery I called upon the steward to make good the loss.
He opted to settle the loss. Had he not done so, I would have taken disciplinary action against him as there was sufficient evidence in writing for punishment. After going through all the facts and findings this decision was made. At no stage did I state that there was no circumstantial evidence to prove the case otherwise. This is a lie. I also mentioned here that it was common knowledge that some of the stewards are in business when they are on Air Lanka flights, such as changing currencies, buying goods and shipping and a lot of other business activities on board as well as at the destination of the flight. Some stewards disappear after landing at the destination and only appear at the time of joining the next flight. This is common knowledge. All these matters have been omitted from the article which I mentioned to Ms. Jansz.
Last, but not least, I regret very much to note that the writer had referred to Distilleries Company of Sri Lanka stating that a raid had been conducted at Kalutara bottling plant on allegations of possessing adulterated liquor. There was no such raid conducted at the Kalutara Plant from the time of our takeover in 1992 for possessing or bottling of adulterated liquor. There is an Excise station at every bottling plant manned by the Excise Dept., Kalutara as well in attendance. This is a malicious attempt to tarnish the good name of the Managing Director of the Distilleries Company. Therefore, this is an invented story.
Ms. Jansz stands by her story
Mr. Jayawardena repeatedly stated AirLanka is full of crooks. This certainly does not mean the entire airline staff are crooked. Mr. Jayawardena chose to be interviewed over the phone, punctuating every other statement with a "you can quote me."
It is indeed strange Mr. Jayawardena denies lending an interview but yet finds fault with the article for failing to state alleged acts of honesty by some AirLanka employees who had according to Mr. Jayawardena been later rewarded.
Mr. Jayawardena's reference to the rewarding of employees in AirLanka was not carried as the story could not be substantiated. This was in contradiction to my possessing proof of all the other incidents in the article. In spite of reiterations that my professional life is separate from my personal, Mr. Jayawardena insisted on making numerous references to my husband (who works at AirLanka). This he continued to do for even after the article was published by again phoning me and making a derogatory statement against my husband.
With regard to the said Insurance Claim by AirLanka the claim was made on July 24 1997. Mr. Jayawardena was in office as Chairman of AirLanka by July 15 1997.
I stand by every word written in the said article. It is for the reader to decide if the article carried was bias.
It is also interesting to point out that while Mr. Jayawardena says he never gave an interview he complains that much of what he said was not published.
---
Continue to the News/Comment page 4
Return to the News/Comment contents page
| HOME PAGE | FRONT PAGE | EDITORIAL/OPINION | PLUS | TIMESPORTS
Please send your comments and suggestions on this web site to
info@suntimes.is.lk or to
webmaster@infolabs.is.lk