4th May1997
| HOME PAGE
| FRONT PAGE
| EDITORIAL/OPINION
| NEWS / COMMENT
| BUSINESS
---
Ravi John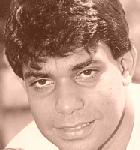 It was natural that Ravi John was hardly known to me when we first met.
Upon my return from my first lectures at LSE in 1982 as Visiting Professor, I had convened a group of distinguished Alumni - the likes of Prof. Ralph Peiris, Dr. Wickrema Weerasuriya and Kusal (Hector) Abeywar dena. Among them was Dyananda de Silva, that outstanding Broadcaster at SLBC.
A little after, I had delivered what were the first lecture series on Devolution at the BCIS, which its Director called the best ever attended up to that time, and Dayananda was insisting on a set of Interviews for his Radio programme.
Upon going to SLBC, he said he had a young man with him to assist, who was there alright, in a loose shirt, casual trousers, with equally casual hair and a first timer smile upon being introduced to me. That was Ravi John.
As always I was interested to know of people, and in no time he made me see that he was no ordinary recruit. He had graduated with English from Peradeniya University, was looking to do Law, and was passionately interested in public matters. His style was free and easy while being deferential, his accent classy and clear, and his thoughts concerned and visionary.
This set in course for us what was to become an increasing number of sittings together on Radio first, but very much on TV thereafter, where he was increasingly in demand. As he progressed from being the modest graduate to becoming well nigh a star Media personality in the local scene, his other natures also began to unravel more visibly.
It was after one of such sessions on TV, when in fact he said he wanted me very much to standby for a follow up session, that I stopped hearing from him.
I too had gone abroad briefly once more on my lectures and other commitments, only to learn when I came back that he had begun another struggle, with his own being, and for his life.
I have had indeed, during his better days, sometimes to speak to his wife, simply because Ravi was elsewhere at all sorts of functions, in order to leave messages for him or confirmations of requests and so on from him. I learnt then that his wife's name was Rashmi, who one day mentioned casually that her mother had known me at the University College at Colombo (we had no University then).
On inquiry I learnt that her name was Joyce and received confirmation when I asked whether it was also Lokuge. I told Rashmi, if she did not know, that her mother was a beauty in her day. At University an year or so junior to our Group, but having myself grown up in Kandy, I had known that her father was Chief Postmaster there and, of course, as school boys, many were those who had admired her, from a distance - fearing parents on both sides! I suggested, although I had not met Rashmi at that time, that she must be an excellent companion for Ravi, as he I am sure was for her. I only learnt later that they were student lovers who married even before they had found a job, and knew not how to support each other!
Leaving so early, he yet demonstrated how one could fulfil oneself and serve one's purpose, one's people even in so short a span. Now with his passing away, it is his life I am sure which will live in everyone's memory illuminating a firmament to those who will come after him, in the fields that he chose for himself, a role model for them, for a long time to come.
That more than words, such as we may conjure, was perhaps the index of his true worth, and ultimate tribute to his life and his mission.
Prof. C. Suriyakumaran
---
Jerry Charles Ramanadan
Jerry 'Anna' to his relations, Sir to his numerous subordinates and Charles to his friends, passed away suddenly whilst playing tennis (a sport, close to his heart) partnering his son Pravin, at the Annual Darrawela Club Tennis Meet on 15th March, 1997.
He once told a friend that he would like to die playing tennis and also mentioned to me that he would like to see a Trogon ( a rare endemic Ceylon bird) before he dies. It was only on the last Poya that Charles along with his good friend Doca drove into the Peak wilderness and had a glimpse of this endemic bird. So, in a sense, his wishes had been fulfilled.
Charles, amongst a host of other professional interests, was an authority on Sri Lankan birds. Driving upto and from Dickoya, he made it a point to detour into the Kiriwaneliya Peak wilderness craving to see bird life. The numerous birds he spotted on these trips were enthusiastically narrated to us on the tennis Court:-
Charles was a true working planter, and one of the few agricultural graduates in the profession. He started his career in the noble profession of teaching, and was a teacher at St. Thomas's College, Mount Lavinia. Before long he was hand picked by the prestigious company James Finlay's as a 'creeper'. His professional approach to planting hastened his promotion and he soon became a respected personality in planting circles.
Charles introduced Rotary to Hatton/Dickoya and was affectionately referred to as the 'God Father of Rotary'. His vision of Rotary was service and only service.
That was a clear reflection of his character. Furthermore, 'Abraham Lincoln's words are reminiscent of Charles's concept of Rotary "With malice towards none, with charity to all, with firmness in the right, as God has given us to see the right, let us strive on to finish the work we are in".
"We had many a rally and plenty of jokes on the tennis court. His death came suddenly to all of us, and perhaps, we can come to terms with it in these words, "Weeping" may endure for a night. But joy commeth in the morning". Mark Anthony's eulogy is an appropriate epitaph to describe Charles, "His life was gentle and the elements so mixed in him that nature might stand up and say to all the world." 'This was a Man'.
Dushy S. Perera,
---
Edmund Mallawaratchie
My good friend and neighbour for more than four decades passed away peacefully in January this year at the ripe old age of 82 years. Though death is a natural phenomenon in life, yet when one who is near and dear passes away, it leaves a void and a feeling of sadness which is ineffaceable.
He hailed from a distinguished family and was one of the pioneers who adorned the public service as a Divisional Revenue Officer in the first batch recruited during the colonial days. His record of service was so exemplary that he rose to the coveted post in the prestigious Civil Service as Senior Assistant Secretary in the Ministry of State.
Living in close proximity to each other for over four decades, our friendship or rather relationship was forged by a bond of love over the years. It was indeed a great pleasure to indulge in a chin-wag occasionally. He had a charming smile radiating all over his face as he greeted and entertained us with peals of laughter from his inexhaustible stock of jokes and anecdotes. He was at his best with children and young people who too relished his narration. This perhaps kept him fit and healthy. His proficiency in all three languages had a distinct advantage, which facilitated him to cultivate the friendship of all communities.
Death claimed him as peacefully as he led his full and productive life and the fragrance he left will linger with all those who had the privilege to know him over the years. The large and representative gathering present at the obsequies performed at General Cemetery, Kanatta, Borella, was a testimony to his popularity and love they had for him.
"Treasure him, Lord, in your garden of rest. He was one of the best.''
V. Paramanathan
---
Continue to Plus page 9 - He hijacked to meet his love
Return to the Plus contents page
Go to the Plus Archive
Please send your comments and suggestions on this web site to
info@suntimes.is.lk or to
webmaster@infolabs.is.lk