4th, May 1997
| HOME PAGE | FRONT PAGE | EDITORIAL/OPINION | PLUS | TIMESPORTS
Lies damn lies and the oath-a star is born
By Mudliyar


On the 20th of February, 1995, The Special Presidential Commission of Inquiry probing the assassination of Lalith William Athulathmudali issued a notice calling for information about the assassination. One Suriyakumaran Veerasingham had been appointed as one of the Chief Investigating Officers of the Commission.
The investigating Unit of the Commission inquired into the assassination on the suspicion foundation that Lalith Athulathmudali was assassinated not by the LTTE as found by the Police but by Ranasinghe Premadasa, the then President of the country. A large number of witnesses who testified as to the manner in which the late President Premadasa reacted after the assassination of Lalith Athulathmudali, and that he immediately ordered an independent team of competent investigators from New Scotland Yard be brought down to investigate the assassination and shifted the accusation from President Premadasa.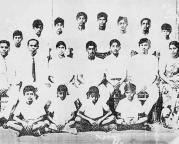 The investigators directed their witch hunt against the next most powerful man of the Premadasa Government living, B. Sirisena Cooray. A.D. Upali Ranjith De Silva alias Sotthi Upali, was arrested, and according to him pressure was brought on him to make a confession to say that he committed the murder of the late Lalith Athulathmudali on the instructions of B. Sirisena Cooray.
Mr. Cooray was not alone in this conspiracy. Ranil Wickremesinghe, the former Prime Minister of the country, the late Weerasinghe Mallimarachchi and Gamini Lokuge, M.P. and a number of high ranking Police Officers and Military Officers were alleged to be involved in the conspiracy. According to Upali Ranjith he was forced by investigating officers to narrate a story. If Upali Ranjith relented and did succumb to the pressure, the political map of this country would have been changed for ever. Upali Ranjith was a man who had been held to be the vilest, most notorious leader of an underworld gang.
Yet as there is often more honour among thieves than those who parade as the gentlest of gentlemen, he refused to testify, falsely implicating these politicians. According to him visas would be obtained for his family to go abroad and settle down and he was promised money and other rewards if he agreed to implicate these politicians with the murder of Lalith Athulathmudali. He refused to sell his soul for money and preferred to stay in remand. Therefore he could not become a star.
Anyone can reject these statements, as they originated from the lowest of the low on earth. But is Sotthi Upali's voice that of a loner who is trying to hang on to some material to get out of this crime he is alleged to have committed.
The same sentiments were expressed by 'Sudu Mahaththaya', and 'Nande', suspects in the same case. Then the same sentiments were expressed by Rohini Hathurusinghe. Hapuhinnagedera Saman Siri was arrested as he was identified as the husband of Rohini Hathurusinghe and remanded in connection with the Kobbekaduwa probe had told the Chairman of the Human Rights Task Force Mr. Jansz.
"The officer wanted me to give a statement corroborating the statement given by Rohini Hathurusinghe implicating Brigadier Wimalaratna, former Army Commander Cecil Waidyaratna, Brigadier Ananda Weerasekera, President Premadasa, Sajith Premadsa and Ms. Hema Premadasa with the assassination of General Kobbekaduwa."
The pattern is similar. There are other Presidential Commissions that are sitting. Why haven't any of those witnesses implicated the investigating officers of those commissions, in a similar manner. None of those commissions had star witnesses.
Astronomers believe that stars are created out of nebulae. A portion of a nebula condenses, and in so doing generate heat. When the temperature reaches about a million degrees centigrade nuclear reaction commence, and a star is born.
There are cricketing stars, boxing stars and star witnesses. .Aravinda De Silva learnt his basics of cricket at D.S. Senanayake Vidyalaya. Those days it was not an uncommon sight to see Aravinda De Silva hitting sixes on the make shift ground of D.S. Senanayake Vidyalaya. lt. was the Principal of D.S. Senanayake Vidyalaya, R.I.T. Alles who saw the natural ability of Aravinda De Silva and encouraged him to play cricket.
Cricketers become stars when they reach their zenith in their chosen profession . Aravinda as a just 19 year old boy became a star when he hit a six to reach his century from a ball delivered to him at 120 KMPH by another super star Imran Khan .
Subash Udayakumar Abeysekera was also a star but of a different ilk. He was a star witness before the Special Presidential Inquiry probing ~ the death of the late Lalith Athulathmudali. His evidence, like that of Rohini Hathurusinghe the star witness of the Kobbekaduwa probe, was given before the public after the resignation of a present Court of Appeal, President D.P.S. Gunasekera and the present Badulla High Court Judge, Badulla, Gamini Amaratunga.
Subash Udayakumar Abeysekera testified before the Commission on the 11th of April, 1996. On that day he was asked where he studied and without batting an eyelid he said that he studied at D.S. Senanayake Vidyalaya. He stated that thereafter he went to St. Benedict's College after he successfully got through a Government scholarship.
The Chairman Mr. Bandaranaike asked a series of questions about his school and his association with the school.
Chairman Bandaranaike: How do you know Him?
Subash: I have gone to school with him.
Question: What was the School?
Answer: D. S. Senanayake Vidyalaya.
Question: D. S. Senanayake Vidyalaya in Colombo?
Answer: Yes
Question: Is that the biggest school in Colombo, there are about l0,000 students
Answer: Yes.
Question: It is bigger than Royal College?
Answer: That is not the fault of the school but the fault of the students.
Question: Is it a big school?
Answer: When 'thradayas' go to big schools that happens.
Chairman Bandaranaike: When Aravinda Silva was there, were you in school?
Answer: Yes
Question: Did you play cricket in school?
Answer: Some play cricket.
These questions were asked from the witness in addition to the fact that the Commission was possessed with an affidavit affirmed to by him, wherein he has sworn that he studied at St. Benedict's College. Then under cross examination he admitted that he lied under oath.
Question: If you told this Commission that you studied at D.S. Senanayake is it a truth or is it a lie?
Answer: It is a lie. 1 said that for my security. I had given an affidavit stating the name of the actual school I attended.
The witness Subash admitted that he is a heroin addict, and a member and a faithful coadjutor of Sotthi Upali. Thus when he admitted that the evidence given by him before the Commission that he was a student at D.S. Senanayake Vidyalaya was false, in a layman's language he has uttered a lie before a Tribunal which is probing the truthful facts relating to the death of the late Mr. Athulathmudali. But before he made the admission he made some important revelations about D.S. Senanayake Vidyalaya. .
His evidence given at the Commission on certain matters had such a finish and a flair that he was the blue eyed boy of the reporters. The reporters naturally went after sensational news. His evidence was sensational. The reason was that he was the first witness that spoke about Mr. Cooray.
It was his evidence that as far back as 1988, as a boy of just 13 years he was taken behind Mr. Cooray's residence at Lake Drive and from the other side of his wall where the Golf Links are the Police Unit of Mr. Udugampola got another suspect to unearth a cache of arms buried underground. He remembered very vividly the number of weapons and two hundred and sixty cartridges that was unearthed.
As a boy of 13 he must have had a photographic memory. In the height of terror he remembered exactly the number of cartridges that was unearthed.
The admission that he lied or made false statements was without any fear that he would be faulted, corrected or dealt with for violating the sacred oath. What made him to lie on an unimportant matter like the school that he attended ? Whether he attended St. Mathew's College, Dematagoda, St. Benedict's College, Kotahena or D.S. Senanayake Vidyalaya, Colombo 7 would not be important or relevant to the main issue, the murder of the late Lalith Athulathmudali.
It becomes important only if the murderer or the imagined murderer attended any one of these schools where the murderer would have met Subash. Later it was revealed that Mr. Cooray's eldest son Ajith Cooray had attended D.S. Senanayake Vidyalaya. He was Head Prefect and the Games Captain. Subash continued to give evidence that he met Ajith Cooray as a student when both of them were attending D.S. Senanayake Vidyalaya.
Later when he was confronted with other material he said that he did attend D.S. Senanayake Vidyalaya as a student of a tuition class conducted by a master teaching at the Vidyalaya, so he was able to cleverly change his position and say that he met Ajith Cooray and Aravinda De Silva when they were studying at D.S. Senanayake Vidyalaya.
Question: In what year did you go to Mr. Attanayake's tuition class?
Answer: In 1984.
Question: During that time did Mr. Ajith Cooray also go?
Answer: Yes.
When it was shown that Ajith Cooray had in fact left D.S. Senanayake Vidyalaya on the 31st of August, 1981 and his school leaving certificate was produced it did not make any impression on him and he simply rejected the position that he was lying. As he still insisted that he had met Ajith Cooray and seen Aravinda De Silva in school he was shown a photograph of some students of D.S. Senanayake Vidyalaya.
He was asked to recognize anyone that he knows from the photograph. He could only recognize Mr. Alles who is one of the most famous principals in Sri Lanka, whose looks have not changed over the years. Then he was asked whether he could recognise Aravinda De Silva. Subash pointed out to another child seated on the ground and said he was Aravinda De Silva. He was then asked to identify Mr. Ajith Cooray from the photograph.
He was dumbfounded and could not recognize or identify either Ajith Cooray or any other student.
Subash showed no guilt or remorse. Never did he give the impression that the guilt if he had any, confessing on a number of occasions that he lied or when it was proved by other documentary evidence that he has lied that it could put him to the pain of being jailed. The sad thing was that everyone forgot that Subash was giving evidence before a Commission to find true facts about the death of Lalith Athulathmudali.
Ms. Srimani Athulathmudali was supposed to have told Dr. M.L.S. Salgado, former J.M.O. Colombo and sometime adviser to the Special Presidential Commission of Inquiry that she is interested in finding the truth and not to obtain any political mileage.
If Subash was a star, Paul Perera was a minor star. The Sunday Leader published an article relating to the activities of the Judicial Service Commission. One of the members of the Commission was Justice Bandaranaike. Paul Perera thereafter met Lasantha Wickramatunga the editor of the Sunday Leader and pleaded that he wanted to expose the activities of the Presidential Commission.
Paul Perera did not know that the editor tape recorded the conversation. Thereafter, Paul Perera was called by the Commission and his evidence was led to show that the editor of the Sunday Leader wanted him to recant his evidence given before the Commission and others offered him money to do so. Mr. Wickramatunga promptly wrote to the Commission requesting the Commission to state his case and produce the tape and cross examine Paul Perera.
Mr. Wickramatunga's letter was not acknowledged. Similarly when Subash spoke about recovery of a cache of arms from the residence of Mr. Cooray, he wrote to the Commission contradicting this position and wanted to cross examine this witness. He had the material to prove beyond any manner of doubt that he came to reside at Lake Road in the year 1990 and there was no house or a wall in the year 1985 where Subash alleged that he was taken behind Mr. Cooray's house and arms were recovered.
As there was no reply, Mr. Cooray went abroad. Rohana Kumara, the editor of the Satana tabloid published the affidavit of Rohini Hathurusinghe and called a press conference. Ms.Rohini Hathurusinghe adverted to mini matters concerning the Commission and also stated that she was pregnant and she would expose who the father of the child was at the proper time.. Paul Perera thereafter on several days met Rohana Kumara and pleaded with him that he too wanted to expose why he gave false evidence. After several days a meeting was arranged where Paul Perera and Subash met at the office of the Satana newspaper.
Paul Perera quite candidly said that he and Subash both deliberately lied before the Commission as they were paid an allowance by a NGO. The entire conversation was not only tape recorded it was video graphed. Later both of them went before the Commission and said that they were promised a large sum of money to go back on the evidence given by them before the Commission.
The Holy Bible says "The lip of truth shall be established forever; but a lying tongue is but for a moment".Throughout history a number of innocent people had been convicted and sentenced on the evidence of perjurers. The evidence elicited during the Middle Ages through liars and perjurers was to inflict the most gruesome punishment for those whom the King thought were his enemies.
Perjury legalized murder by administration of justice. "Now, to our perjury to add more terror, we are again forsworn, - in will and error." Thus pour stars down plagues for perjury. -William Shakespeare.
---
'There are no goodies and baddies in the Supreme Court'
By Kishali Pinto Jayawardana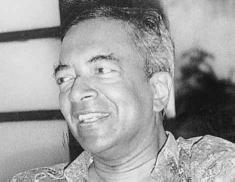 As he would be the first to admit, the world tolerates a lot from Desmond Fernando. PR wizard par excellence, the lawyer cum Human Rights activist laughs uproariously as he recalls some of the instances when he thumbed his nose at authority in a characteristically flamboyant manner.
"I enjoyed doing this. Sometimes a little pinprick in strategic places can work wonders." he says.
At the zenith of his career as President of the International Bar Association, he retains his devastating frankness, and his conversation is peppered with comments on the powers that be as amusing as they are defamatory. He dismisses the much publicised human rights drive of the government with a shrug and a smile.
"This is all nonsense. Do you think that they are genuine about wanting to improve things? Their mala fides is apparent at every turn," he remarks. Reasons abound for his cynicism. He points to the promise made not so long ago that the Government would ratify the Protocol to the International Covenant on Civil and Political Rights so as to enable Sri Lankans to appeal to the Geneva based Human Rights Committee.
"What has happened to this now? It has been sabotaged by officials at the Foreign Ministry who trot out implausible reasons for the delay. This will only result in the Minister's reputation being adversely affected..." he says
"...if indeed, the Minister ever had a commitment to human rights" he adds provocatively.
Officials of the Foreign Ministry have commented rather astoundingly that once the National Human Rights Committee is appointed, they will ratify the Protocol. There is of course no connection between the two as both are entirely different developments.
"Now that the Committee has been appointed, no doubt the beauracrats in the Ministry will think up some other and equally illogical reason for non ratification" says Fernando.
"Quite obviously, this talk of ratification came up because the Government wanted to show in international fora that there was good governance in the country. The need is no longer pressing, and the issue is now relegated to the background" he adds
Fundamental problems arise regarding other aspects of the PA policy towards human rights. While gains have been made that look impressive on paper, the question is whether much has been actually achieved. The National Human Rights Committee is a case in point. Executive appointments to the Committee made recently went unnoticed in the country, with only the state media professing excitement over the move. The appointments rather pointedly bypassed many of the activist human rights workers in the country and gave rise to questions as to how effective the Committee would be in challenging an arbitrary executive.
Meanwhile, human rights institutions already set up like the Ombudsman function under tremendous strain, with resources being almost totally inadequate to the task. The status of the Human Rights Task Force continues to be in doubt. And amidst the general confusion, one is tempted to ask whether the present governmental policy towards human rights is really any better than its predecessor? How credible are the recent draft constitutional provisions relating to human rights and the independence of the judiciary released recently ?
Desmond Fernando points outs defects immediately. Mr. Fernando does not hesitate to answer in the negative. He seizes upon the Special Presidential Commissions of Inquiry as a good example. Time and time again, the UN Human Rights Committee had strongly advised the Government to repeal this law, pointing out that it is a clear violation of Sri Lanka's international obligations. The Commissions do not obey the basic principles of fairness, and this was pointed out by none other than Ms Bandaranaike when her civic rights were taken away by a kangaroo court under this same law.
"Faint noises were made by the powers that be that something would be done about this, but the Commissions continue to function with all their defects. What better example of official hypocrisy than this ? " he points out.
The situation in Sri Lanka as regards human rights, judicial independence and freedom of expression is contrasted with other countries that Fernando has had reason to recently visit in his capacity as President of the International Bar Association (IBA).Argentina is one striking example. In this country, a Peronist Government has virtually emasculated the press in the best democratic traditions by being so popular with the people that criticism is of limited effect. Journalists are in fact crying out to be defamed. Fernando relates with zest an instance where Argentinian journalists had intentionally published some clearly defamatory news about a particular Minister wanting to get some reaction, even if it was to be sued for defamation. The Minister had however merely laughed and taken no action on the matter. When asked why ,he had replied simply "Why should I ? The people know who I am. They would not be fooled by untrue press reports."
Fernando adds in typically racy style "The man was telling the truth. It is only when a politician is defensive about himself(or herself) and his (or her) actions that defamation is resorted to "
Both in Argentina and Japan, the IBA had recently held colloquia in which human rights matters had been widely discussed. In Japan,a particularly interesting issue had come up regarding the detention of suspects. According to prevalent procedure, suspects are detained in police stations and could be so kept up to three weeks, with consequent exposure to police intimidation. The IBA had expressed concern about this two years back and had requested the Japanese Government to consider as to how the criminal justice system could be reformed. The Government had cooperated with the IBA in holding a conference on the matter, at the end of which it had been agreed that the present system would be improved to the extent that the suspect would be entitled to a lawyer from the moment of arrest and the police officer interrogating the suspect would not be the same officer responsible for the initial arrest and detention. Some progress had therefore been made on the road to improvement.
The Argentinian and Japanese judiciary are characterized by the distance that they keep from the executive. The Supreme Courts of both countries have established traditions of judicial independence to the extent that even the slightest hint of executive interference will not be tolerated. Judges unitedly and stubbornly cling to this independence.
"In other words, there are no goodies and baddies in the Supreme Court, unlike in Sri Lanka" Fernando quips
---
Return to the News/Comment contents page
Please send your comments and suggestions on this web site to
info@suntimes.is.lk or to
webmaster@infolabs.is.lk