Farmers feel the sting of imported big onions; Minister to meet President
View(s):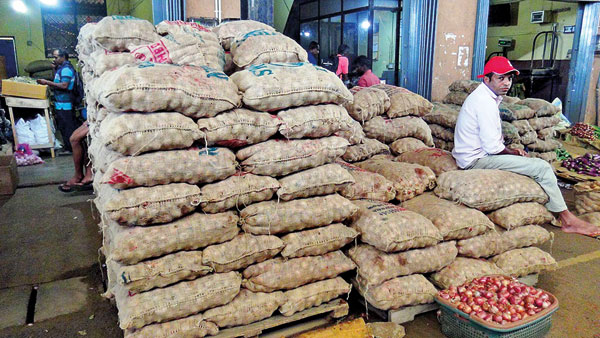 By Kanchana Ariyadasa  in Dambulla 
Local big onion farmers say they are facing difficult times due to the importation of large amounts of big onions to the Dambulla Economic Centre.
They say they had an abundant harvest this time and many dejected farmers are seen at the economic centre with piles of unsold onions.
The farmers said their problems started when imported big onions began to flood the market.
"If this lot cannot be sold within the coming week, we will have to throw them away," said one farmer pointing to the piles of onions.    Big onions have been imported from countries such as Pakistan and India. Local farmers have asked the government to reimpose the tax on onions as they have received a bumper harvest this time.
The crops are purchased by the Dambulla Economic Centre with a ranging from Rs. 30 – 100.
The farmers also complained that sometime they are forced to sell a kilo at Rs. 35 – 40 a kilo and that was a loss for them as they spend about Rs. 250 to produce a kilo.
Meanwhile big onion traders say they have already imported about 8 mn kilos of  onions and they are being stored at the centre.
Farmers have asked the Government to intervene and buy the onions from them.
Agriculture Minister Mahinda Amaraweera during a  visit to the economic centre said he saw that the farmers had had a bountiful harvest.  "I have requested the Finance Ministry secretary to  impose a tax on imported onions but to no avail".
He said he will discuss the issue with the President and try to find a solution to the problem.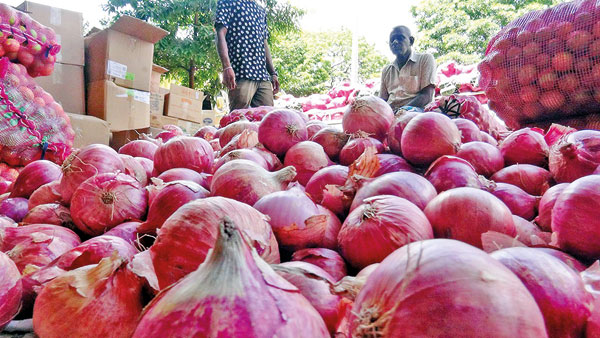 The best way to say that you found the home of your dreams is by finding it on Hitad.lk. We have listings for apartments for sale or rent in Sri Lanka, no matter what locale you're looking for! Whether you live in Colombo, Galle, Kandy, Matara, Jaffna and more - we've got them all!