Love story with a difference
View(s):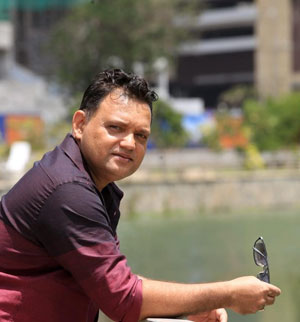 Director Shirley Samarasinghe
'Piyabanna Ayeth' is in cinema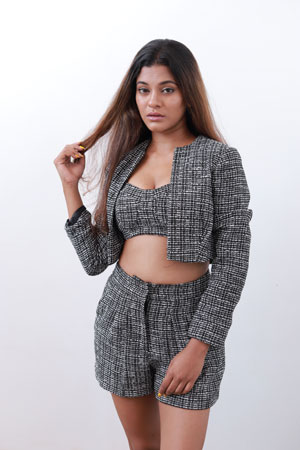 Shirley Samarasinghe's debut film direction, 'Piyabanna Ayeth', a novel interpretation to love is now being screened in theatres around the country. Started on September 8, the film is shown in MPI and other theatres including Colombo City Centre, Majestic City and Liberty.
'Piyabanna Ayeth' revolves around a middle aged woman, who yearns for love. The screenplay is written and co-produced by U. A. Palliyaguruge and the film stars Kalana Gunasekara and Chamathka Lakmini in the main roles.
Having worked as a television producer Shirley Samarasinghe entered cinema as a film assistant director, production executive and he was the production manager of Visakesa Chandrasekaram's 'Pangshu' and 'Sayapethi Kususma'.
"This film is mainly revolves around two characters played by Kalana Gunasekara and Chamathka Lakmini. Kalana is one of the most sought after actors now. Even though he has acted over 20 films, this is his third film to be released so far. Chamathka has so far played in three films and she is a talented actress who could go a long way" Shirley said speaking about his cast. This is kind of a road movie as we covered entire Sri Lanka and travelled from Dondra, the southernmost point to the Point Pedro, the northern most point in the country and our locations included in Jaffna, Polonnaruwa, Anuradhapra, NuwaraEliya, Badulla, World's End, Ampara and Tangalle. "'We travelled more than 4000km to shoot the film and it was during the covid pandemic. Had we have to film this now with the fuel crisis it would have been an impossible task," he added.
"We could feature some of the most beautiful places in the country and many Sri Lankans and foreigners would love to see these locations," he said. "This is my maiden feature film. I was lucky to screen this soon and at a time the country is going through a financial crisis it is important that we somehow strive to run the film industry as well," director said adding that cinema fans should see the movies in theatres as a support to boost the industry.
Shirley who has directed short films which were award winners locally and internationally says that he wants to direct an arty movie which could go to international film competitions as well. "'Piyabanna Ayeth' is a popular genre film and this is like a stepping stone for me to start filmmaking," he said. The film features three young singers and musicians Nisal Gamaga, Ridma Weerawardana and Sachini Katuwawela, who also have contributed to the film as lyrics writers and melody makers. Cinematographed by Gayan Geethapriya, edited by Chandana Sonnadara and music director of the film is Amith Guru and 'Piyabanna Ayeth' is co-produced by A. Palliyaguru for D-Cinema and Dil films International Praveen Jayaratne.
Searching for that next furry family member but couldn't find one in your area? Hitad.lk has the solution with our extensive listings of dogs for sale in Sri Lanka!