A much needed win
View(s):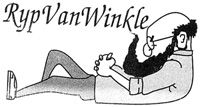 My dear Dasun and the cricket team,
I thought of writing to you this week to congratulate you on winning the Asia Cup after a lapse of eight years. That is all the more special because these are difficult times for most of us in Paradise and your victory put a smile on the faces of millions of people who are struggling to survive.
At first, the tournament must have been a massive 'aragalaya' for you, not knowing whether you can dislodge the high and mighty from their pedestal, specially after losing to the Afghans. You succeeded but the other 'aragalaya' that we saw in recent times didn't, although some say it isn't over just yet.
The outcomes of the two campaigns were very different. While both tasks were undertaken by youthful teams, your task was continued by your young team. Indeed there was a time when, even in the cricket team, the 'elders' tried to linger on but we can see that this is no longer the case.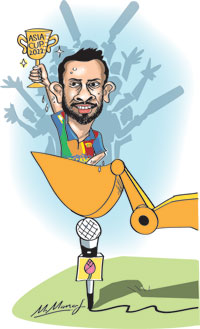 In contrast, in the other 'aragalaya', we have players who are in the team despite their proven, repeated failures over decades. There are others who, even when they are 'dropped', somehow find a way to get back into the team by being 'nominated'. So, no wonder that 'aragalaya' didn't succeed!
Dasun, many have also praised your captaincy style. It is not that you were appointed captain when the previous captain suddenly resigned, and then they had to conduct a vote to select a new captain. Unlike some, you do enjoy the confidence the rest of the team, so maybe that made a difference too.
Once you became captain, Dasun, you were also able to work with those who helped you to get the top job. You didn't pursue your critics, trying to drive them away from the game. Some do that, wanting to project an image of being 'tough'. That is not your style. That too maybe why you won.
Dasun and the team, although you beat Pakistan in the final, they sportily accepted that. I think I know why. Those of us in Paradise and Pakistan were both asking for large loans from the IMF to bail us out. You may have won the Asia Cup for us but Pakistan had the bigger win – they got the IMF loan!
You need to be wary about our other neighbouring countries, India and Bangladesh, though. We got loans from them when we were in crisis. Then, we hit them hard in cricket. It is similar to what our politicians do to us. They ask and receive our vote. Then, they hit us with hardship after hardship.
I hope you are not annoyed about other people wanting to take credit for your victory. A 'pohottuwa' MP was telling us that the groundwork for what you achieved last Sunday was laid by Namal baby and that he should therefore be re-appointed to the Cabinet! Surely, Uncle Ranil must be worried!
Namal baby himself had said that he knew how this team progressed, hinting he too was involved in some way. Even Gota maama, who was silent all these days on social media had suddenly found time to congratulate you, so you can be happy that your victory has benefited some very important people.
Even Ranil Uncle found something beneficial in your win. When you were busy playing the final with Pakistan, he swore in Choka malli as a state minister. Distracted by the cricket, most didn't know that a person who was once convicted of murder and then acquitted was being appointed a minister.
In the coming days, Dasun and the team, I am sure there will be many functions to felicitate you and many will be singing your praises. You might have to attend most of them. Whatever you do, I hope you don't go around visiting former ministers and then worshipping them before the cameras.
Bhanuka, you deserve a special mention. You played the innings of a lifetime. That has made you the only popular Rajapaksa in the country. You are also the only Rajapaksa who has been welcomed after temporarily leaving the game. You are also the only Rajapaksa we would like to see still 'not out'.
All of you are entitled to enjoy the heroes welcome you were given, along with our other Asian champions, the netball team. Still, I hope you will remember that the same people who hail you as heroes now can quickly chase you away. If you want any advice on that, just ask Gota maama!
The entire nation celebrates your success. In doing so, we have realised that we can become champions if only we can find young, dedicated individuals who are willing to work hard for their country instead of thinking only about power, fame and money. It is time our rulers realise that too.
Yours truly,
Punchi Putha
PS: It has been suggested that there was a secret formula for your success. They say that you won because the Chief Selector was Wickremesinghe and the 'Man of the Match' was Rajapaksa. It has worked for you but most people are still not sure whether it would work for the rest of the country as well!